Due to the vast popularity of Steam, not everyone might realize that the Windows Store is home to some of the great games, and we're not talking about simple touch-based titles with advertisements plastered at every angle. We're talking about games that require a high-end graphic card and a powerful computer overall.
Video Games from Windows Store
These titles, for the most part, are developed by Microsoft, but as time goes by, we expect to see an influx of third-party video games taking advantage of the nearly 400 million Windows 10 users in the not so distance future.
Quantum Break
Great game that was first showed off for the Xbox One. We never thought at the time Microsoft would release it for the PC, but the changing of strategies has created a miracle, and now it can be grabbed from the Microsoft Store for the cool price of $39.99.
This game was created by Remedy Entertainment, and is all about stopping time and shooting people in the face. It didn't get all-round great reviews, but from what we can tell, fans seem to enjoy it very much. Not to mention, the game brings to the table a great cast of actors, and story progresses through regular cut scenes and interestingly enough, a live action TV show. Download Quantum Break:
Gears of War: Ultimate Edition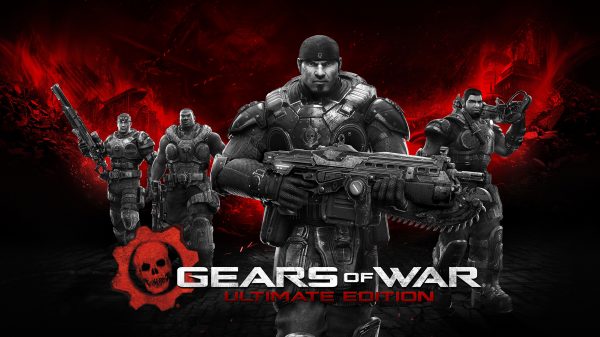 The Gears of War games have always been a lot of fun to play, so when Microsoft announced it was remastering these Xbox 360 titles and releasing them to the Windows Store, fans were excited. This single package costs $29.99, and comes with improved graphics and singleplayer levels never seen before.
All the multiplayer maps are here as well, so gamers can relive the glory days of gore and big guns. This game is all about Marcus Fenix being the only man who can save the world from an alien threat, but does he succeed? Download Gears of War Ultimate Edition:
Killer Instinct
If you're into fighting games, then Killer Instinct is definitely the video game to get for Windows 10. It's downright the best fighting game available right now, and free to play too, but only with a single character. You'll have to purchase others, or just get them all in one swoop with a single payment.
The fighting here is fast pace, but fun. There's no real story to the game, but we expect Microsoft and the developer behind the game to make changes in this regard in the coming months. Download Killer Instinct.
Let us know if you have any other suggestions.