IoT or 'Internet of Things' is all about of interlinking physical devices that are connected to the Internet. Over and above the usual machine to machine interactions, it intends to build advanced protocols and associated software to manage devices and their security. We have already taken at this eBook titled Securing Internet of Things & IoT Devices. Now Microsoft talks about using IoT devices and data analytics to create a safe workplace.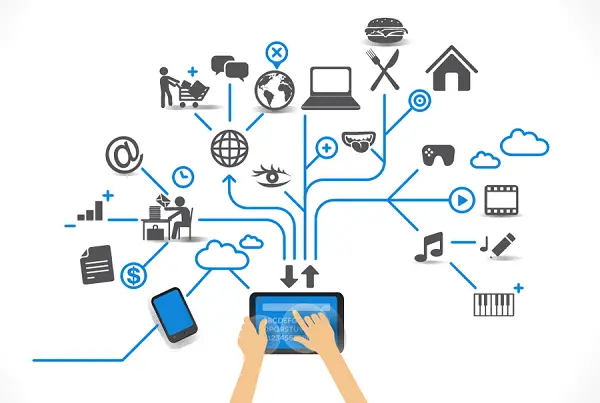 Using IoT to protect Devices
A few years down the line, there was hardly any way organized platform to monitor electronic devices particular to an organization as a bunch. The trend was to use sensors or cameras, etc. to monitor the situation at a case by case level. Other than the cost, it was exceedingly difficult to manage such a huge infrastructure, especially for larger companies like Microsoft.
While the team at Microsoft was always prepared to mitigate security breaches, an ounce of prevention is better than a pound of cure. Thus Microsoft shifted to 'System Center' for effectively managing their 25,000 security devices. The various parts of the System Center are as follows:
System Center Operations Manager: This utility helps monitor physical devices and servers. It records the internal parameters of these devices, the situation in the buildings, the location of the devices, performance, etc. It also helps create protocols for the devices.
System Center Service Manager: The System Center Service Manager manages incidents, events, and requests. An incident is an interruption in an actively running service and needs to be resolved on priority. An event is a planned stoppage of services where the affected users are informed in advance.
System Center Configuration Manager: The SCCM is a well-known tool used for pushing software into devices and monitoring their use. It manages this part throughout the setup which makes monitoring and updating them easier.
System Center Orchestrator: It would be used in future for self-resolution of devices. This would help with quicker resolutions and less of manual interference.
System Center Virtual Machine Manager: It would manage the Hyper-V hosts.
Read: Dangers of Internet of Things.
Benefits of switching to IoT
IoT helps in getting a 50% reduction in downtime. It assumes and later predicts issues that devices might possibly face. Here are the tangible benefits:
Remote monitoring: Monitoring devices as a group or system from a remote location.
Predictive maintenance. : Predicting possible issues with the devices, updating them on time and reporting threats while reducing interference of technicians.
Managing device security. : Unlike monitoring the security of devices individually, IoT helps in monitoring and managing the security as a bunch.
Collecting data. : Data collection and analyzing helps understand the threats better and preparing well for them in future.
IoT is a solution with a huge potential and many companies would be interested in it in the time to come. You can read more about this at Microsoft.