The Split View feature in Skype is quite important to many users of the popular Voice Over IP platform, so we're glad it has made a grand return. Now, it should be noted that nothing has changed because Split View is the same as it was before.
Now, I haven't been a big user of Split View. I'd dabble with the feature now and again, but it was never a major thing that needed to occupy my time. Still, it's easy to see why it's so popular because speaking to multiple contacts at the same time is now much easier than before.
But that's fine because the most important thing right now is that it works just as well as it did in the past.
How to use Split View in Skype on Windows PC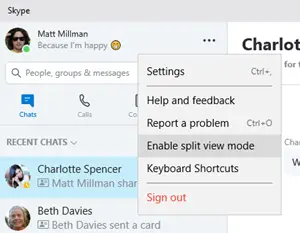 With this feature, users can easily place their contacts in one window, while each conversation will be opened in a separate window. If you want, it's possible to drag the windows anywhere on your screen to make things more appealing.
How to enable Split View
To do this, fire up Skype then click on the More menu button, which is the one with the three dots. From there, select the option that says Enable split view mode, and you're good to go.
How to open multiple conversation screens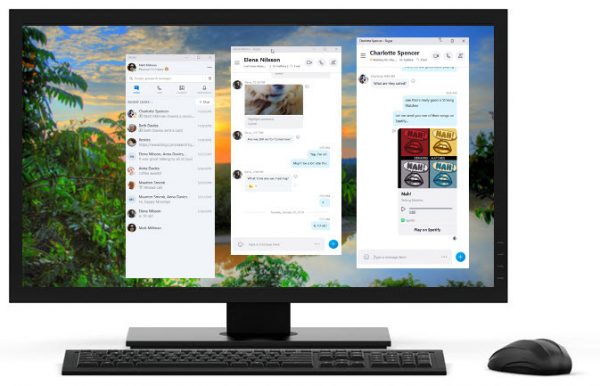 Double-click on an existing conversation in your recent chats list, or start a new chat to open it in a new screen.
Remember that the Split View feature is only available in Skype for Windows.