In Windows 10/8.1/8, the built-in apps enjoy the new Modern GUI. These apps belong to an essential category, which a user needs in many instances, such as News, Weather, Mail, etc. Today, I upgraded a system running Windows 7 to 8.1, and all went fine. So after upgrading it, I tried to open the built-in Modern apps, but they kept crashing. I tried to reinstall the apps but it didn't help me either. I was just unable to repair the Windows Store apps!
I tried the recent fixes and others mentioned in the above link,  in order to solve this issue, which includes:
Running Windows App Troubleshooter
Re-registering PC Settings, Windows Store
Installed all the pending Windows Updates
I ran powershell command in Windows PowerShell and then trying again to re-install:
ExecutionPolicy Unrestricted Get-AppxPackage -Allusers | Remove-AppxPackage
I also deleted this registry key for the problematic profile:
HKEY_LOCAL_MACHINE\SOFTWARE\Microsoft\Windows\CurrentVersion\Appx\AppxAllUserStore\[UserSid]
The fixes we've listed above were aggressive steps to solve the issue. Unfortunately, nothing helped us. Finally, we came around this TechNet thread which helped us to fix the issue. Here is how fix this problem:
Can't Reinstall or Repair Built-in Windows Store Apps
1. Press Windows Key + R combination, type put Regedt32.exe in the Run dialog box and hit Enter to open the Registry Editor.
2. In the left pane, highlight the HKEY_USERS and from the File menu, select Load Hive.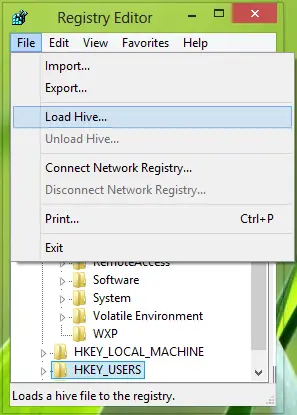 3. In the following window, go to the problematic username (C:\Users\USER NAME) type File name as ntuser.dat and click Open.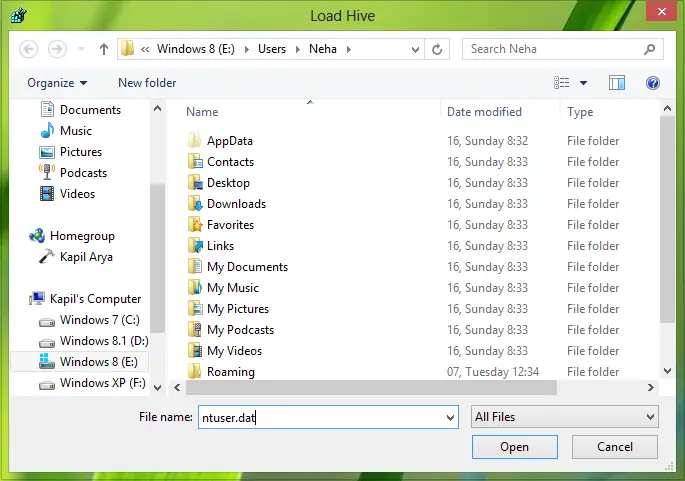 4. For the Key Name, type the same username of the previous step. Click OK. This will load the hive, and a subkey (HKEY_USERS\USER NAME) of the same username will be added to the HKEY_USERS key.

5. For this new subkey (HKEY_USERS\USER NAME), go to the following location:
Software\Microsoft\Windows\CurrentVersion\DeviceAccess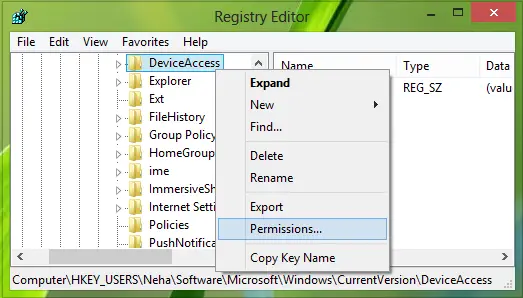 Right-click on the DeviceAccess key and select Permissions.
6. For the Permissions window, you'll find that Full Control is unchecked, so check it and click Apply followed by OK.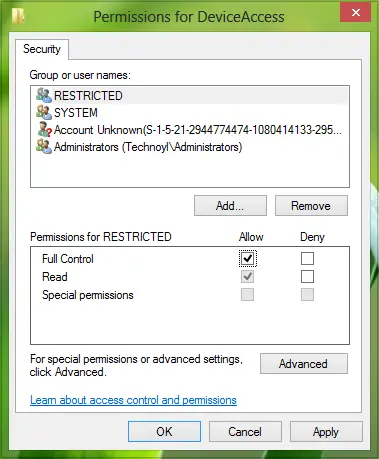 7. When you're done, select the subkey so created in step 4, i.e., HKEY_USERS\USER NAME. From the File menu select Unload Hive.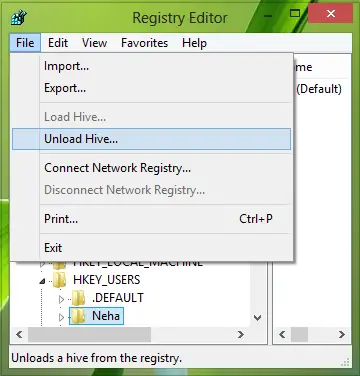 8. Finally, confirm here:

So we're done with the fix, now you have to close Registry Editor and reboot the system, the issue must be completely fixed by now.
That's it!