This post will show you how to fix Twitter not loading on Firefox issue. Some users are experiencing an error or blank page while opening Twitter on the Firefox browser. Thankfully, Firefox has suggested a workaround for that. This post covers steps by step guide for that fix.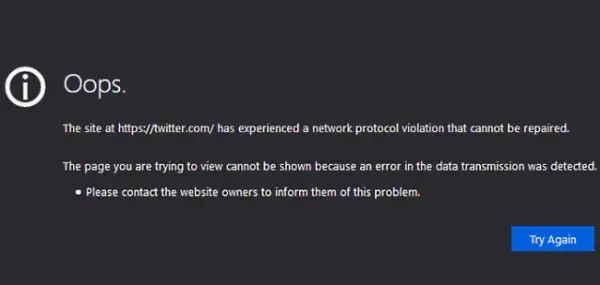 As you can see in the image above, the following error appears while opening Twitter on the Firefox browser:
The site at https://twitter.com has experienced a network protocol violation that cannot be repaired.
Though Firefox has not cleared which Firefox version is affected with it and the cause behind such an error, users have reported that such error appeared after updating to Firefox version 81. Well, the fix is now available, let's check how to apply that fix.
A few users also get benefitted by pressing Ctrl+F5 multiple times. If that not works for you, then this Firefox fix might work.
Fix Twitter not loading on Firefox Issue
Access About Service Workers page
Look for Twitter and select Unregister
Open Advanced Preferences or Configuration Editor page of Firefox
Disable dom.serviceWorkers.enabled.
First of all, open the About Service Workers page of Firefox. Simply type about:serviceworkers in the Firefox address bar and press Enter.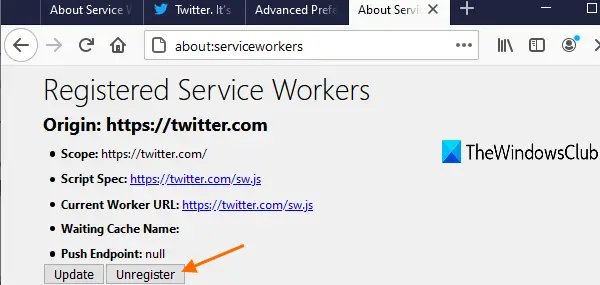 You will see details like Origin, Current Worker URL, Scope, etc.
Press the Unregister button and then close Firefox.
Now try to open Twitter on Firefox. Your problem should be resolved now.
In addition to that, you can also try to disable dom.serviceWorkers.enabled preference to fix this error.
For that, access the Configuration Editor page of Firefox. Type about:config and press Enter. After that, click on Accept the Risk and Continue button to enter that page.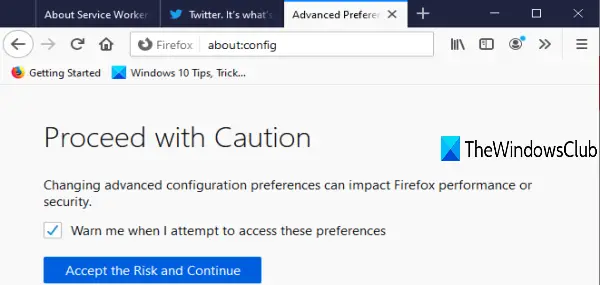 Under the Advanced Preferences/Configuration Editor page, search for dom.serviceWorkers.enabled preference and set it to false.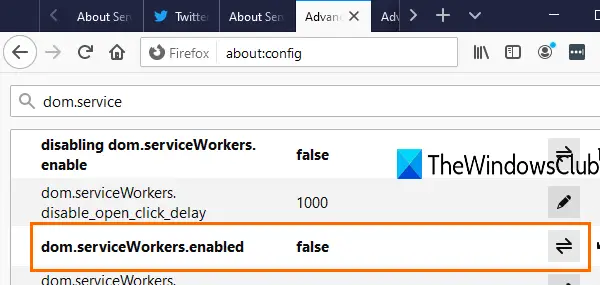 This should work.
TIP: Read this post if you are also experiencing a proxy server is refusing connections error in Firefox.
That's all.
This is a temporary issue and a few users have encountered this. Hopefully, Mozilla should release a fix for it soon.