You have a wired printer sitting at home, but deep down, you're most interested in having a wireless printer instead. The problem is, you do not have the extra cash to purchase that wireless printer, so what are your options?
How to turn a Wired Printer into a Wireless Printer
Well, you could transform your wired printer into a wireless option with a few tricks. It won't be as straightforward compared to the real deal, but if you're willing to put in the work, you may not need to purchase a new printer at this time. At the end of the day, you may realize that buying a wireless printer would have been a waste of money. You have four ways:
Use a Print Server hardware device
Share your printer from Windows 10
Connect your printer with a router via Ethernet
Purchase a wireless adapter
Let us discuss this from a more detailed point of view.
1] Use a Print Server hardware device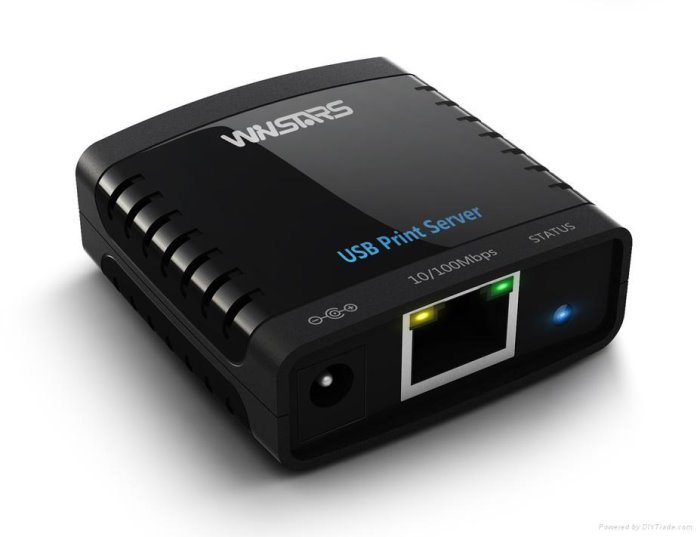 We've chosen to begin by talking about the printer server box. It's a small box that is designed to connect to your computer via USB. Once everything is set up, you should be able to gain access to your printer from a remote location.
If you want, the option is there to print any document from anywhere in the world. Now, these devices might not work for every printer; therefore, you will have to check the manufacturer's website to find out if yours is supported.
2] Share your printer from Windows 10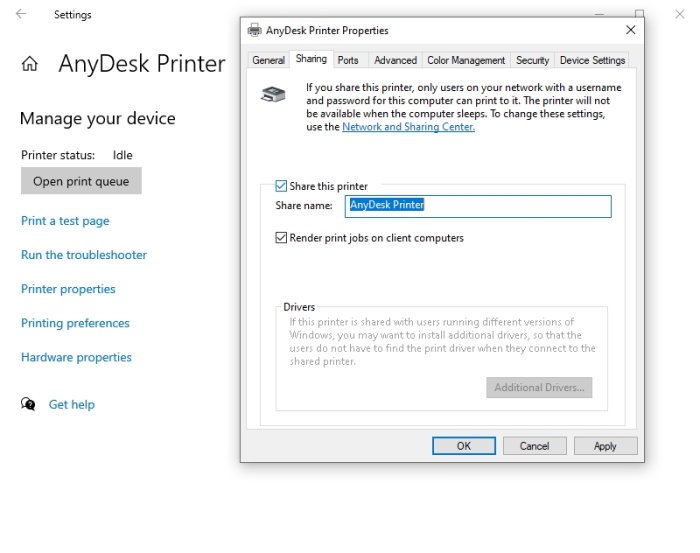 The Windows 10 operating system makes it possible for users to share their printers with relative ease. This can only be done with computers on the same network, which means you won't have the ability to print documents from another country.
To turn on this feature, please go to Settings > Devices > Printers & scanners. Select the available printer, then click on Manage. From there, please open Printer Properties, and right away, click on the Sharing tab.
Finally, tick the box that reads, Share This Printer, then complete the task by hitting Apply > OK.
3] Connect your printer with a router via Ethernet
A non-wireless printer does not have Wi-Fi, but it matters not at all. It's very easy to connect your printer with a router via an ethernet cable if supported by your particular printing device.
Once connected, you may need to configure your printer for it to work manually.
For those who do not have Ethernet cables lying around, then how about ditching it for USB? It will work just the same but slower.
Obviously, your router must have ethernet and USB ports, or else you'll be out of luck. Furthermore, you will need to access your route settings and activate print server duties. Depending on your router, this feature may have a different name.
If you're using a Huawei router, we suggest logging into the device, then click on the Network Application tab. From there, select Home Sharing and tick the box next to Enable printer and storage sharing.
Related: Wireless Printer not responding.
4] Purchase a wireless adapter
Our last option to take here is to buy a wireless adapter for supported printer models. Quite a few manufacturers sell wireless adapters that take advantage of Bluetooth technology to transform a wired printer into a wireless work machine.
Bear in mind to check if your printer supports the use of a wireless adapter before spending your hard-earned cash.