Achievements are one of the core features of the Xbox Love, which gives gamerscore when you complete a task or something which games ask you to do.  They keep adding up, and you have a score that you can be proud of. That said, Tracking achievements have been one of the toughest to do on Xbox as there was no official way to see them, read about them, and so on. Most of the gamers had to rely on third-party services which had a list of achievements until now.
Track Achievements on Xbox One
Xbox One has a native Achievement Tracker, which can not only reveal all the achievements for the game you are playing, but also help you track them, and keep an eye on when you are gaming.
How to Find All Achievements:
Press the Xbox Guide button, and then use the left bumper to navigate to Achievements.
This will show you achievements for the recent game you had played, with the option to sort them based on which is closest, rarest, most common rate, and those which offer the highest gamerscore.
You can select any of the achievements and then get more details about it which really helps in getting it done.
You can also access recent, next, and all your achievements from the same section.
How to get your Next Achievement?
In this section, if you look closely to the Next Achievements part, it really helps you to get done by finding others who want to do the same. Xbox One offers Game Hub, and Looking for Group for every game. Using this, you can select one of the achievements you want to complete, and post in these groups. Once you find somebody with the same interest, you can play around with him to complete it.
Next Achievements > Select the achievement > Find more players, and then post it to official group.
You can also hide them using the "Next Achievements filter"
It's typically called Achievement Hunting!
Xbox Achievement Tracker
This overlay displays five achievements that can be completed. You can configure the number of items to be displayed, transparency, and where on the screen it keeps floating.
Xbox has made this dynamic, and as your game progresses it keeps changing. So you might see a new one on the line when you complete part of it or something related.
So how do you put your favorite achievements on the tracker? That's one trick not everyone knows. Follow the steps below:
Launch the game, and open the guide.
The game should be listed on the top with details of progress made. Select it, and press A
This will only show the list of achievements from that game. Filter it by Unlocked.
Now repeat to open the open the one you want to complete.
Scroll, and look for the option Add to Favourites. Mark it.
This will add it to the tracker and will appear on top. Once you complete them, it should disappear from the list.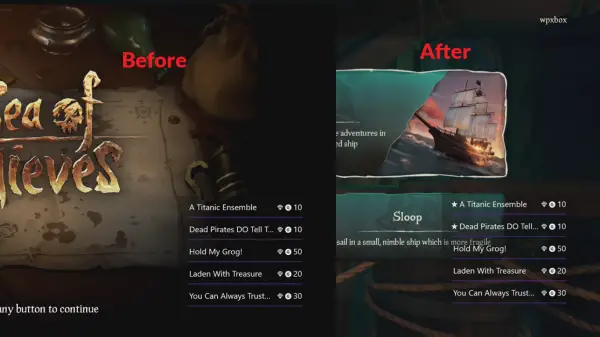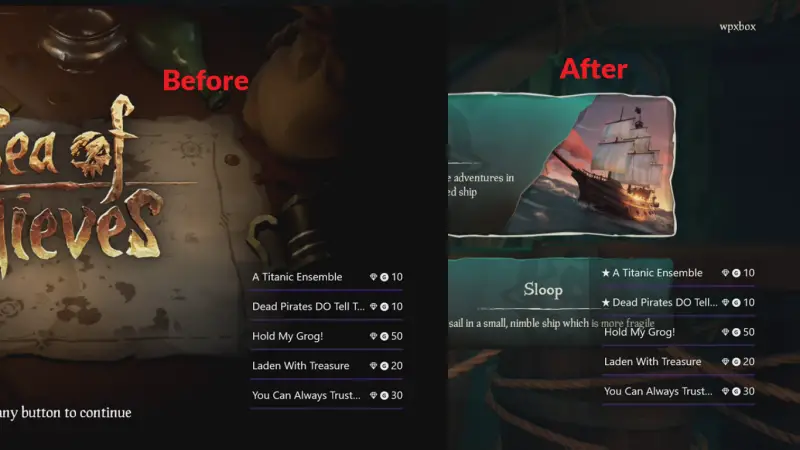 One of the drawbacks that I had noticed that there is no way to see details of the achievements which is on the tracker. You will have to make sure that you remember it or check back once in a while from the achievements section.
Tracking achievements across games & Compare with friends
Achievements section offers Gamerscore Leaderboard which lets you compare achievements with your friends. Gamers Leaderboard gives you access to comparison chart, while See all your achievements shows all your achievements.
This will show you a list of friends with their score, and their rank.
Select any of them, and you get to see the comparison based on games you, and your friend has in common.
Under See all your achievements, you can view a lot of details. So for example for Sea of Thieves, I can find out how many chests I have cashed out, a number of voyages completed, islands visited, and so on.
Xbox One achievement tracking is nicely done. It makes it possible to see, and track things right from the Xbox One, and there is no need to visit a third party website unless you want a lot more than here. Do you use it? Let us know in the comments.
How do you turn on achievement tracker on Xbox?
To turn on Achievement tracker on Xbox, you need to open the Game activity panel first. Following that, click on the Achievements section. Here you can find an option called Achievement tracker. You need to toggle the respective button to turn it on. On the other hand, if you want to turn it off, you must toggle the same button.
How do you view hidden achievements on Xbox?
Revealing the secret achievements on Xbox is not that difficult since it comes with an in-built option to get the job done. For your information, you need to open the Xbox guide and click on the Game Activity option. Then, select the Achievements option. Here you can find an option named Secret achievement. You need to click on it and select the Reveal details button.