While surfing, working, having fun, or researching on the Internet, many of us might spend long times, sitting on the same couch without even knowing the time. But somehow after a time, we may realize that we've spent a very long time on the PC. If you want to know how you have spent your time, you can this cool freeware called TimeSnapper.
Track time spent on Windows computer
TimeSnapper lets you capture your desktop after certain intervals of time; it means that you can always have a track of your activity on your desktop. The program does its task gracefully and can be very useful for those who want a report of their activity on their PC. Like a developer for instance – who is charged according to his working time, would always want such a utility, that can help him track his time. The program would let you play your week, month, or day in just a second and will let you generate a time report easily.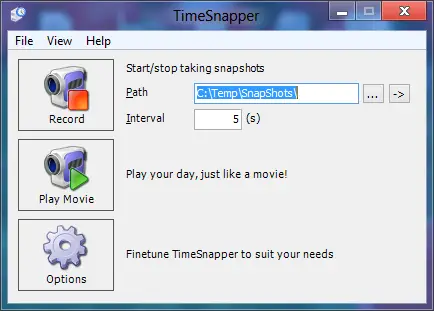 TimeSnapper Features
The software is available in two versions, viz. Classic and Pro The Classic version is free of cost.  The main difference between the Pro and the Classic version is that,  in the Classic version, a person can generate only the time snaps of a PC. It offers lesser features.
With the latest version of the TimeSnapper, you can even embed your images with a password, so that no one other than you, can open and see your activity or the screenshots. As I already told you,  there is a report generating feature in this free utility. With this amazing feature, you can simply generate your report, copy it to Excel and get the printout.
The software can generate reports and Statistics for:
Program Statistics
Time spent on the computer
Disc Space Usage
Productivity Grades
Flags
Activity Cloud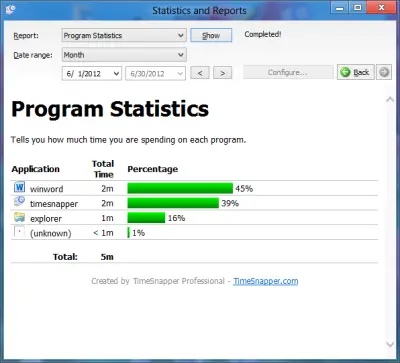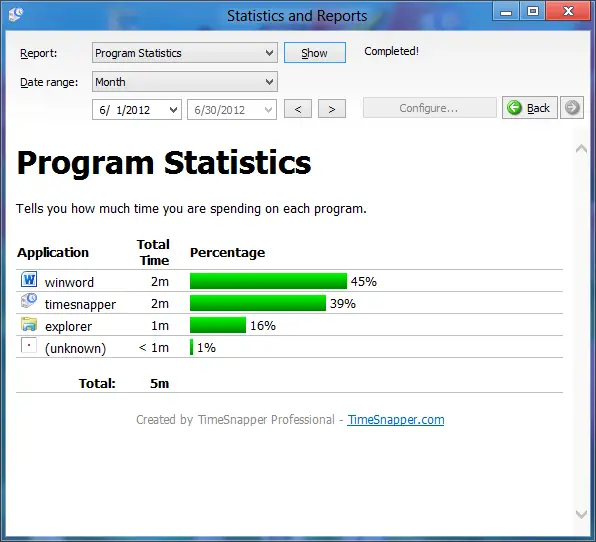 The program has a nice, decent and easy-to-use interface, the features are awesome and work like a charm. The free Classic version can do the job for you, but if you want more features, you have to pay for the Pro version.
TimeSnapper Classic Download
Click here to download TimeSnapper Classic and keep track of how you spend your time on your computer. Do note that to download the free Classic version, registration is necessary.
Do share your experience in the comments section below.