If System Restore is stuck or hung up on Initializing, Finished, Restoring the Registry or Restarting in Windows 11 or Windows 10, then here's what you need to do to get out of the mess. The first advice in the case of System Restore taking a long time is to give it a bit more time.
While it usually does not take more than 5 minutes, if it is stuck, I would recommend that you stretch and allow it even for 1 hour. You should not interrupt System Restore, because if you abruptly shut it down, it may result in an unbootable system.
System Restore stuck or hung up
If your System Restore is stuck on Initializing, Finished, Restoring the Registry or Restarting, here is how to stop System Restore, and yet keep the system safe. There are three ways you have to move forward:
Press the Power button for 10 seconds
Force Automatic Repair Mode
System Restore in Safe Mode
1] Press the Power button for 10 seconds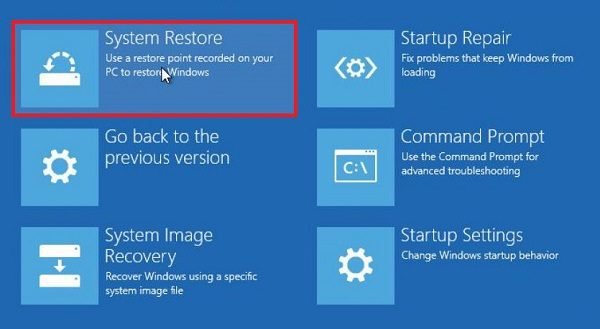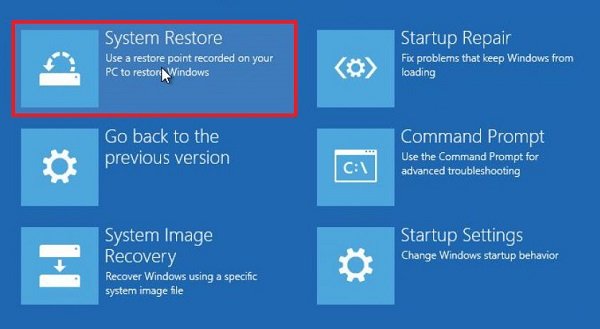 When you have waited enough, its time to perform a hard shutdown. Press the power button for a little more than 10 seconds. Once the computer shuts down, restart again and follow the steps.
There are two scenarios here:
Scenario 1: The computer did not come with the Windows Installation disc; it means there is a preloaded recovery available. Follow the steps mentioned below and perform a System Restore from the Windows Recovery Environment.
After performing a hard reset, press the key F 12 to boot into the Boot Priority menu.
In the Boot Priority menu, select the System Recovery wizard
From the System Recovery wizard, perform System Restore
Scenario 2: There was a recovery disc, but you lost it. In this case, you need to burn a Windows 11/10 recovery disc using some other computer.
Boot the computer with a bootable disk or USB drive, and then boot into Advanced Recovery Mode. Here you can choose to recover system files using System Restore, or you can choose to reset Windows 10 completely.
2] Force Automatic Repair Mode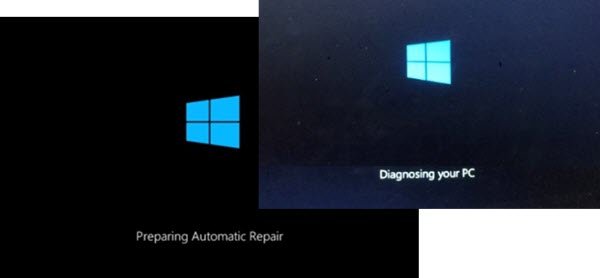 If you have waited long enough, and you need to stop, then you can force reboot the system. If you use the power button, you might have to keep it pressed for at least 4 seconds to force the power off. When you turn on, it will kickstart the Automatic Startup Repair for situations like these. The OS detects that there is something wrong with the files. It will trigger the Automatic Startup Repair.
3] System Restore in Safe Mode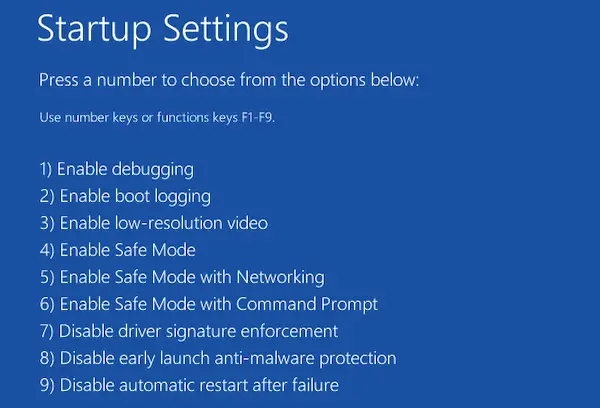 System Restore can also be triggered from Safe Mode. Follow the steps to boot into Windows 10 Safe Mode.
Go to Choose an option > Troubleshoot > Advanced Options > Startup Settings > Restart.
Press F6 to select Enable Safe Mode with Command Prompt to run System Restore.
Run rstrui.exe to open it, if required.
Since Safe mode starts with minimal settings, it is safer to perform the restore of the computer here.
We hope you found the steps easy to follow, and you were successful in getting out of the mess.