The Microsoft Surface Pro is a versatile device with great features and runs the Windows operating system. Most Windows tips and tricks work on Surface Pro, but some additional useful tips can let you get more from your device. Read on to know these Surface Pro tips and tricks and transform your computing and web experience.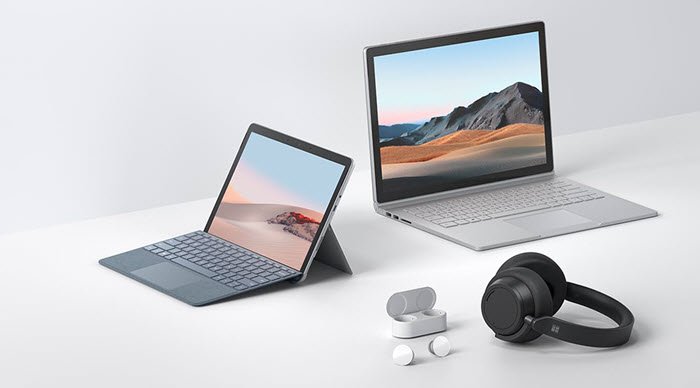 Surface Pro tips and tricks
1] Wake up your Surface device

To wake up your Surface, press the Power button. Another way to do it, if you have left your device unlocked, is to tap the Home button a couple of times.
2] Increase the storage by moving data to a MicroSD card
Generally, users opt for the 128GB model of Surface Pro 3 as it is cheaper than the ones with higher storage capacity. You can increase the storage in your 128GB model by inserting a microSD Card and moving your data.
3] Customize the Start Screen
You can customize the Start Screen and change the screen resolution or change the number of rows displayed. Just go to the PC Settings in your Surface Pro 3 and go to Display. Adjust the screen resolution with the slider. You can also change the size of the text and app from here. Additionally, you can change the number of rows from Settings. From your Start screen, go to Settings and click on Tiles. Select the number of tiles and you are done.
4] Link Up With a Wireless Display
There is built-in Wi-Fi support in Surface Pro and you can connect it just with a few clicks. From the right side of your screen, select Devices > Project > Add a wireless display. Your device will automatically search for the Wi-Fi-enabled device in the range and connect to it.
5] Avoid accidental touches by turning off clicks
Go to Settings and then go to Mouseà Touchpad. Scroll down and tap on the drop-down, select Turn Off Taps. This setting will turn off the accidental touches on your devices.
6] Get Windows Apps not available in your country
There are a few apps that are not released globally, but you can get any Windows Store app in your devices no matter it is available in your country or not. Just change the home location of your Surface Pro and get the app you want. Search for 'Region' and click on Location and change it to the country you want the app from.
7] Take Screenshot without keyboard
Clicking on PrtSrc (Print Screen) and pasting it on Paint is the most popularly used method to take a screenshot on PC but with the Surface Pro you can take a screenshot without using the keyboard. Just press and hold the Windows button on your device and press the Volume Down button simultaneously. The screen will dim and the screenshot will be taken and saved automatically to the clipboard as well as saved in your Pictures library. Read our post on how to take screenshots of Desktop in Surface Pro for details.
8] Scale the apps and games
The default scaling of Surface Pro is set at 150%, making it easier for users to read and touch. If you are not comfortable with the large text and apps, you can scale them to fit more stuff in the small screen. Search for Display and select the 100% scale factor option. The device may ask to sign-out and sign-in back to save the changes.
9] Annotation in Word
Surface Pro comes with a 'Pen' tool which lets you annotate in Microsoft Word directly. Just activate the Pen Mode in your Surface Pro and correct, mark or edit the Word documents. Read our post on how to customize Surface Pen with Surface Hub App.
10] Use a picture password
Personalize your Surface Pro with your picture password. Go to Settings > Change PC Settings > Go to Account > Sign-in Options > and go to Picture Password. Follow the steps and choose a picture with some of your favorite gestures.
These cool tips and tricks will certainly make you fall in love with your Surface Pro again and make you get more out of it.
Microsoft has made available for download a Surface Pro User Guide and Surface Pro Quick Start Guide to help Surface users quickly familiarize themselves with the new features that the device and the operating system have to offer.

Do leave a comment if you have some more to be added to this list.