Windows 11/10 has a built-in Startup program manager in the Task Manager. It controls what programs are allowed to be launched automatically when a computer starts. But for Microsoft Teams, there is an entry in the Registry Editor created by the developers to control when it starts. Microsoft Teams is a great alternative to Slack from Microsoft. Being a great collaboration tool, it is bound to be open when a computer boots up. But if someone wants to modify the entries in the Registry Editor to disable the automatic startup, then this guide will help you.
Stop Microsoft Teams from starting automatically
In this post, we will show you how to stop Microsoft Teams from opening automatically on startup using Registry Editor, Teams settings, Task Manager or Windows 11/10 Settings.
1] Using the Registry Editor

Open the Registry Editor and navigate to the following location:
Computer\HKEY_CURRENT_USER\Software\Microsoft\Windows\CurrentVersion\Run
Delete the DWORD entry for com.squirrel.Teams.Teams.
Exit the Registry Editor.
Reboot your computer to see changes taking effect.
2] Using Teams settings
From our experience, getting Microsoft Teams to no longer launch after a reboot is now straightforward. There are multiple ways to get it done, but the best way is via Teams Settings as follows:
Launch Microsoft Teams
Open its Settings
Select General tab
Uncheck Auto-start application
Restart your computer and check.
You have other ways to disable this startup item, as well.
3] Via Windows Settings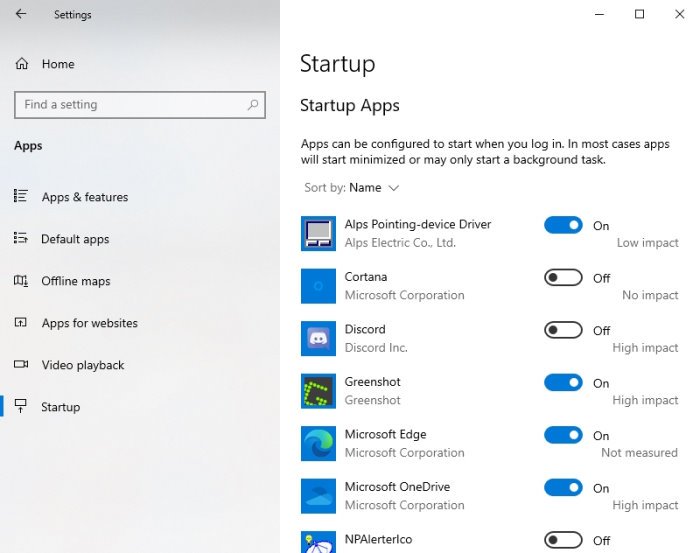 Another way to get the job done is to open the Settings app by clicking on the Windows key + I.
Once that is done, navigate to Apps > Startup. From the list of apps under Startup, look for Microsoft Teams and toggle the slide button to disable auto-start for this program.
Restart and check if the app is auto-starting as per usual or not.
4] Via Task Manager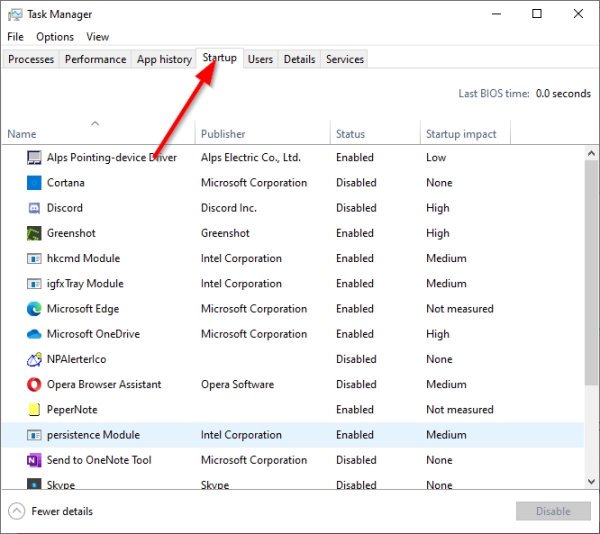 If you prefer to play around with the Task Manager, then this option is just as good.
Simply launch the tool, then click on More Details. From there, select the Startup tab at the top, then look for Microsoft Teams in the list of apps.
Right-click on Teams, then click on Disable to get the job done.
After restarting your computer, Microsoft Teams should no longer auto-start with Windows 11/10 unless the changes are reversed.
Related: How to disable, uninstall or remove Teams from Startup in Windows 11.
I hope this tip helps you.