One of the common issues being reported lately is the error message many receive Sorry, this app is no longer available when trying to download an application from the Microsoft Store, even when the app is actually available in the Windows Store. I saw a lot of threads on the Internet about this error message. So I decided to do some research, read a lot of threads in different forums, and finally came across a fix to resolve this problem.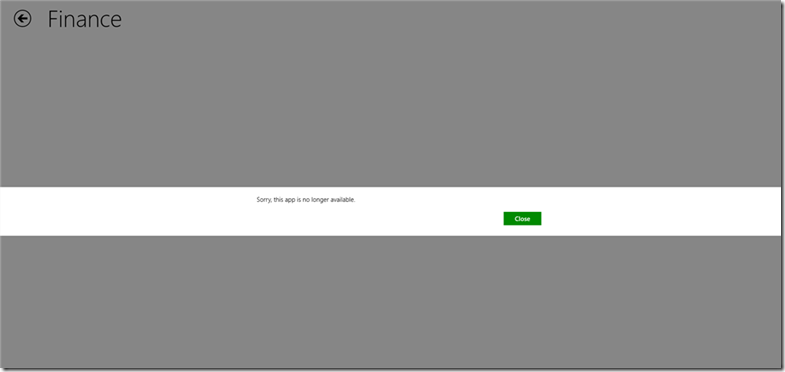 In some cases, an app might be removed from the Windows Store for violating the Terms of Use. When this happens, you'll receive an email notifying you that the app will no longer be available in the Store. The app will still appear on your PC if you installed it, but to help protect your safety, it will no longer work, says Microsoft.  But if this is not the case, read on.
Sorry this app is no longer available on Microsoft Store
If you face this issue, try the following suggestions:
Check using another PC if the app has been really removed
Uninstall and recent Windows Update you may have installed
Check your system Date and Location
Use a VPN software and see
Reset Microsoft Store via Settings and see
Run System Restore and see if that fixes your issue
Now open the Windows Store and try to install any Windows Store application. It should work again.