A good toolkit can always be helpful in making your work easier, faster, and also increasing your productivity. If you have been using a Windows PC, you must certainly be aware of the Windows toolkits. There are many different toolkits available for different tasks on your Windows PC and today, in this post, I will be sharing my review about SnipDo, a new tool kit I have recently started using. SnipDo (earlier called Pantherbar) is a very useful and free Windows tool that speeds up your actions for selected text by offering various options.
SnipDo productivity tool for Windows PC

Earlier known as Pantherbar, SnipDo is a Windows Toolkit that brings you quick actions shortcuts for the selected text. It is a free and very clever application for your Windows PC which comes with a set of extensions like cut, copy, search, add a link, etc. Moreover, these are the default extensions and you can add more or remove some if you want. SnipDo is a very lightweight app and takes no time to land on your PC. It speeds up your work and increases productivity indeed.
How does SnipDo Work?
Download the application here and install it. The application is ready to use as soon as you install it. Select any text on your computer and you will see the toolbar as shown in the screenshot above. You will see the default extensions enabled with the tool. You can, however, remove any of these extensions or can add new ones.
Remove an extension
On the side, you will see the extensions enabled by default with SnipDo and on the other side, you will see the options and settings. If you want to remove an extension from the SnipDo toolkit, simply turn them off from the right panel.
Add a new extension
If the default extensions do not match your requirements, you can add some new extensions to the toolbar. You can either download them from the Extension Store or can create them. To check the store, click on the Extension Store button in the left panel and you will see various other extensions available for free download. There are many extensions in the store including, Skype, Calendar, Wikipedia, Netflix, Hashtags for Instagram, and much more. Simply download them and you will see them added to the toolbar automatically. Well, if you are using a free version of SnipDo, you can add only three more extensions. If you want to get access to unlimited extensions, you need to get SnipDo Pro worth $0,39/month.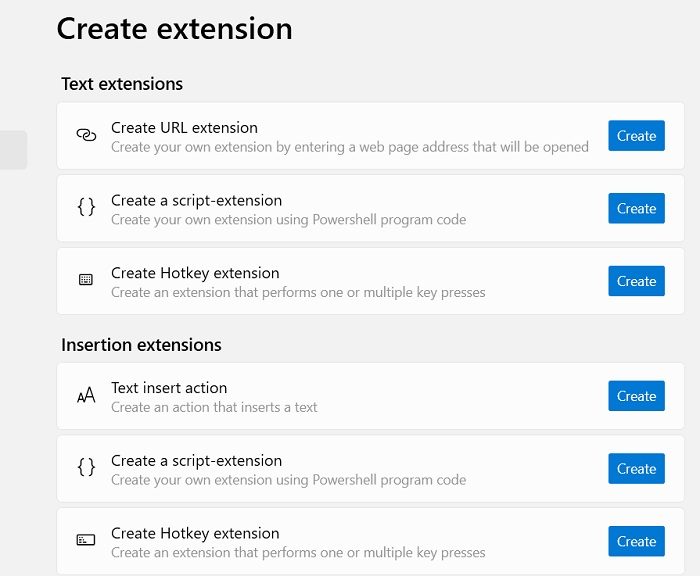 There is also an option to Create an Extension. You can create a URL extension, script extension, or Hotkey extension. It can be either a text extension or an Insertion extension as per your needs and requirements.
Design and Appearance

The design by default is a standard horizontal toolbar but you can change it to a vertical toolbar or collapsing horizontal toolbar. Click on the Design button on the left panel and select the design you want. The Standard Horizontal looks the best though. From the Appearance tab, you can choose if you want the tray icon to be visible or not, the position and size of the toolbar, and the time.
Exclusions
If the toolbar is bothering you a little, you can exclude some of your frequently used programs and applications. For example, if you use MS Word a lot and don't want the toolbar to pop up every time you select the text, you can add Word to the exclusion list.
Other SnipDo Settings
There is nothing major left to cover about this tool. From the Settings, you can choose if you want the tool to start with Windows or not, change the language, turn the sound on or off, and add spelling suggestions. If you have chosen not to open the tool automatically with Windows, you can use the HotKey to run it when you want- Ctrl+Shift+P. You can change the Hotkey too as per your own convenience.
You can download SnipDo from Microsoft Store. The app is free. The free version offers 2 actions only, but it also offers a Pro version with some additional capabilities and features.
Is SnipDo the new name for PantherBar?
Yes, PantherBar is now named as SnipDo. The official page of PantherBar confirms the same. The application and its features are still the same.
Is PantherBar available for free download?
Yes, PantherBar, now known as SnipDo is available for free download in Microsoft Store. There is a also paid version available called SnipDo Pro which brings in some extra capabilities and features.