Starting from revered classics to destroying demons you know what to expect from Role-Playing Games. It gives you an escape to a world that's yours and you can build and have exquisite battles in. So, we have compiled the list of the top 10 Role Playing Games for PC on Microsoft Store. We wouldn't be looking at the early 90's and mid 90's PC games with red graphics that make us cry thus I have listed the best role-playing games on PC that everybody should be playing right now.
I remember wasting a big chunk of my life thinking of sharpening my steel sword to set out on battleground adventures. Choose your weapon and start shooting and surviving in an open world role play game, which was a die for. These games are light on your PC and you don't even need a superpower Windows operating system to run them. Oh, and they are free too!
Role Playing Games for PC on Microsoft Store
Well without further ado, let's just dive into the list.
1] Code of War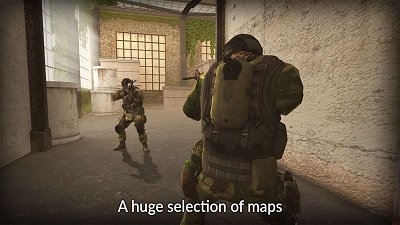 This is our first contender on the list because it is really that good. Code of war is a military battleground adventure game where you are the commander in chief.
You get extremely realistic graphics, accurate physics and a selection of weapons to create your own weapon arsenal. Get on Code of War and battle real players online too. You can utilize their array of camouflages and decals to win the unique battlegrounds. The game could be downloaded from the Microsoft Store here.
2] Gold Miner – Gold Rush Tycoon
This is a fairly casual and not-so-easy game. The name may be simple, Gold Miner – Gold Rush Tycoon but the strategy is always there. Your sole goal is to mine as much gold and diamonds and break a record score.
With amazing graphics and levels to cross, it is not wondering it is an addictive game, to begin with. Gold Miner is available on the Microsoft Store here.
3] Warlings Worms
You are in a worm underground battling for the world to be yours. With an ultimate action pack underground battleground you can just shoot away. You can battle on six fields, with an arsenal of weapons and your team of wormlings to help you destroy your enemies.
You can defeat online players and reach the master rank using 10 different kinds of weapons. Battling in sea or land all your grounds are absolutely destructible. Get the game from the Microsoft Store.
4] Voodoo: Kick the Buddy
You can explode, fire out, shoot, freeze, smash and also destroy your enemies using the power of the Gods. You get a virtual unlimited weapons arsenal to use and cast spells on them with Voodoo Kick the Buddy.
You can strategize whatever genius destruction you want to cause your enemy and bring them to their knees with this action pack game available on the Microsoft Store.
5] Block City Wars – Pixel Strike
Are you into games like Roblox with pixel graphics? Block City Wars – Pixel Strike is a game where you get 2 players and you can shoot away at your enemies in your block city.
You get a selection of weapons throughout the game and keep unlocking levels to reach the grand world's highest score. With extraordinary pixel block graphics, you are sure to not get bored with these battleground role-playing games. If you like it, check more on the Microsoft Store.
6] Taps to Riches Partymasters Cash Inc
Taps to Riches Partymasters Cash Inc enables you to tap and tap some more to create an empire of luxury one city at a time. Like Sim City for Kids, you can tap to earn more money, build a city town hall and your whole empire.
Keep tapping to unlock levels and collect unlimited Bizbots and Advisors that help you score higher. So, if you like role-playing economy games then this is the perfect choice for you to spend your weekends with. Download the game from the Microsoft Store here.
7] Stickman Revenge Fight Shadow
I will be honest, I am a total sucker for role play stick graphics games. Stickman Revenge Fight Shadow gives you a cutting-edge stickman battle game where you can keep destroying your enemy stickman.
If you are into defeating the Stickman Boss and the warriors then play this game and unleash the inner ninja in you. Keep unlocking levels along your way and breaking the high score record. Stickman Revenge is available on the Microsoft Store here.
8] Kungfu Shadow Fighting
Kungfu Shadow Fighting is dodged with levels you just have to cross. Fight for your life, your girlfriend, your land. You are a Kungfu Fighter who wants to let loose of your gang. But, your gang needs you to be part of other plans.
Build your life and fight everything you need in these action-filled role-play battle games. Your enemies come with multiple battle styles and you have to overpower them with your best skills in Kungfu. Earn points buy new belts and keep unlocking levels till you have fought for your freedom. Get Kungfu Shadow Fighting from the Microsoft Store here.
9] Block Strike Crafting 3D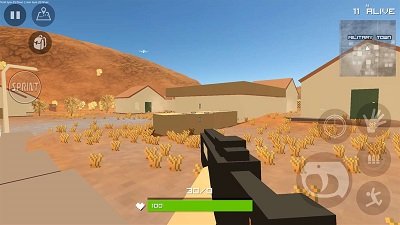 If you like military block battlegrounds, then just experience the fury of battles with Block Strike Crafting 3D. Battle and survive on Minecraft grounds and ecosystems and use block guns to bring down all your enemies.
This game comes in extraordinary 3D graphics and an arsenal of weapons which you get with every battle won. You can enter combat challenges and acquire the fort ultimately. You can use this to improve your shooting skills for all role-playing shooter games in PUBG style. Where you are just out onto the environment and have to curate all your weapons till the last player standing on the ground. This game is available on the Microsoft Store here.
10] Rage of Kings – Kings Landing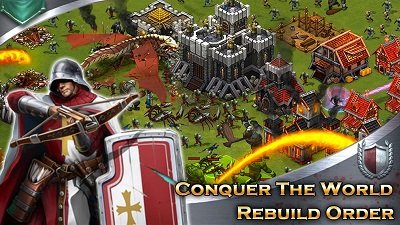 Here is the thing with Rage of Kings – Kings Landing; you get to strategize with real-time online players and build your empire with diplomacy.
You have to do everything you need to do as a King, keep your earnings safe, your castle safe as the enemy step by step approaches to destroying your empire. But, the best feature is that you get to build your alliances with real-time global players. This gives you a state-of-the-art and real experience of battles. The game could be downloaded from the Microsoft Store.
Conclusion:
Well, we have listed the top 10 role play games for Windows 11/10 PC on the Microsoft store. You can just download any of them from the links I gave and start conquering your fort, destroying enemies and overpowering them. Or just keep digging for gold and diamonds till you are the biggest gold Lord.
All of the above games are free and take up hardly any space on your windows operating system giving you a seamless playing experience.
Keep playing y'all!