Many of us work remotely or more commonly known as work from home. Typically we need a slew of tools to work from home efficiently. Slack has proven to be a great collaborative tool for team members and freelancers. We have also been using task management tools like Trello and Asana for many years. Restyaboard is a relatively unknown solution that offers Kanban-styled task management. The best part of it all, it's open-source.
RestyaBoard review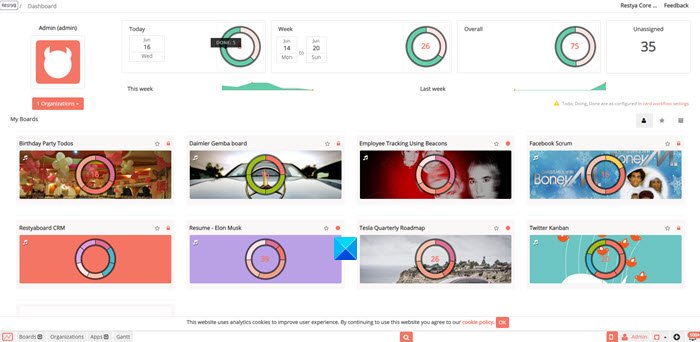 Since Restyaboaord is open source, companies can use it to improve productivity. It offers features like Import Boards, Authentic board view, Quick card creation, Dynamic-Side functions, and Card summary. Furthermore, Restyaboard is faster to use as compared to Trello.
Restyaboard Features
Setting up Restyaboard is pretty easy; you just need to sign up, and you are good to go. After initial setup, Restyaboard lets you import board, from other tools, including Asana, Kantree, Trello, Taiga, Wekan, and more. Furthermore, you also get templates to create a new board with minimal effort. Restyaboard also lets you duplicate existing boards with a new name and members.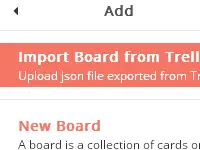 The tool offers an eye-catchy interface for setting up and managing your organization's board and team members. You can change the visibility of the board, team members and have complete control. Restyaboard also lets you set permissions for each member on the board. This way, they will not be able to access restricted boards or edit existing cards. The tool offers a way in which you can delete an organization completely.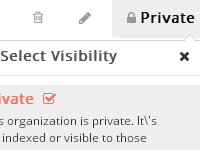 It is often very difficult to have an overview of a large team and multiple organizations. The Simple Board View shows all your boards alongside the card count and the status of the card. You can set the board sot to be public or private. In other words, you can choose each member's level of access. I liked how you can set Board view to list, grid, calendar view, Gantt view, and Insights.
Restyaboard Customisation Options
Restyaboard offers a slew of customization options that let you change the look and feel. You can change the background of the board view by changing the background color or uploading a custom image. Furthermore, you can also change Custom Background for each board.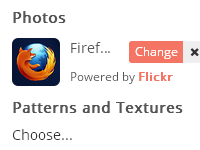 Productivity Beats is a super cool feature. Whenever a user opens aboard a Music will be played in the background. For the sake of convenience, you can Star favorite board, Filter via cards, and Sync with Google Calendar. Team members can choose to subscribe to individual boards and change the colors of every list.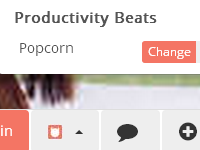 Restyaboard helps you follow up on tasks with Notification for Card Overdue. The software also lets you convert Cards into Checklist items, supports Markdown in Checklist items, creates Vote cards, and much more.
Restyaboard vs. Trello
Trello is arguably the most popular task management tool. In this section, let us see how Restyaboard stacks up against Trello. To begin with, Trello doesn't let you import boards from other tools. This is where Restyaboard shines by offering import options from all the major tools. Unlike Trello, Restyaboard offers certain features like visibility in board listing, activity differences between different versions, Dashboard charts, Groups App, Canned Response app, Attachment Downloader, and much more.
Needless to say, Restyaboard offers more features than Trello and is also a whole lot more customizable. We discovered Restyaboard offers better role management features as opposed to Trello.
Restyaboard comes in two variants, free and paid. For the most part, the free version is adequate. Their Community Edition is free here at restya.com for up to 10-users under the open source license.