If you are a Chrome browser user, you would have seen the red colored line under the word while writing an email or comment on web page posts or YouTube comments. It might be the correct word, but say the name of the person or place or anything which cannot be found in Chrome spelling dictionary will be treated as the misspelled word. When this happens, we either ignore it or add it to the dictionary if we do not want to be reminded again.
Add a word to Google Chrome's Custom Spelling Dictionary
To add words, we right-click on that word, and it will show the correctly spelled word, or we click on 'Add to Dictionary.' By doing so, we will not come across this problem again.
We might come across a situation where we may have added a wrong spelling word to the Chrome dictionary. This will create problems. Most of us find it difficult to remove such words from the Chrome spelling dictionary, but there is an easy and handy way to do so, and if you are looking for the same, you have done the right thing landing on this page.
Remove Words from Google Chrome's Custom Spelling Dictionary
Apart from just removing words from the Chrome dictionary, we can even add them, which will also be covered in this article. First, we need to know how to access the Chrome custom dictionary. There are two ways of doing that, and I will let you know both of them.
To do this, open Chrome Settings: Open Chrome, click the Customize button, and choose "Settings".
Scroll down to the bottom of the Settings window and click "Show advanced settings".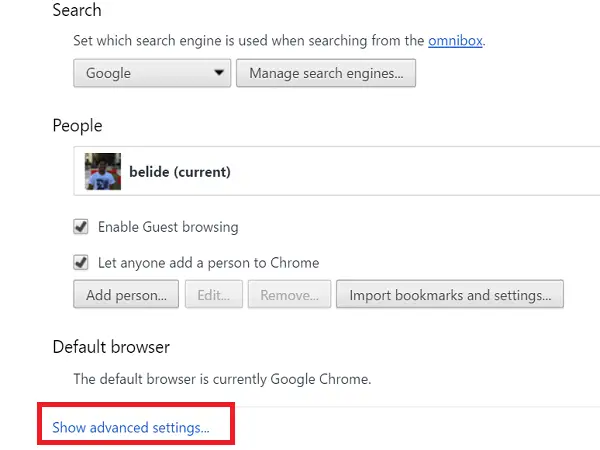 Now click on the "Language and input settings" button in the advanced settings.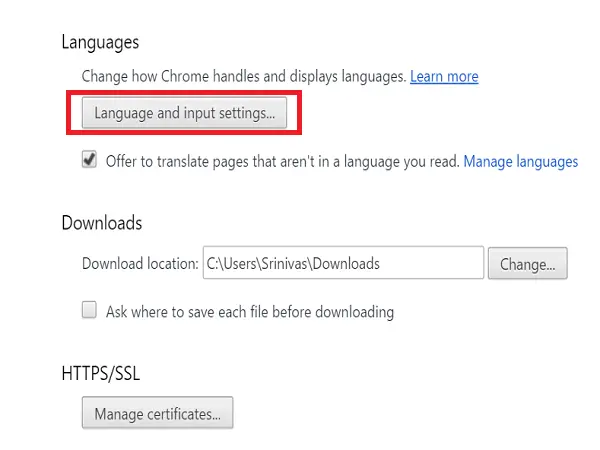 The Languages page allows you to add language if you want to work with different languages. Click "Custom spelling dictionary" at the bottom to add or remove words.
Alternatively, you could type the following URL in the Chrome browser's and hit Enter:
chrome://settings/editDictionary
You will see that Chrome custom dictionary has been opened and a list of all words which you have manually added to it to date. Just click on X on the right side of the word to remove it from the dictionary. Next, click on "Done" or close the chrome tab to save.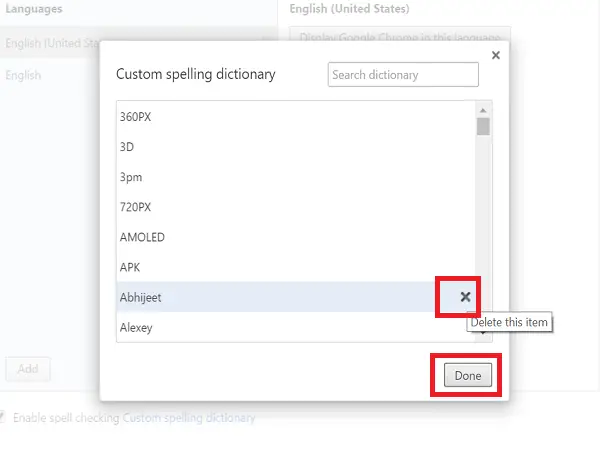 If you want to add a word to the Chrome custom dictionary manually, scroll down the words list, and at the bottom, type the word in the "Add a new word" text box and click "Done".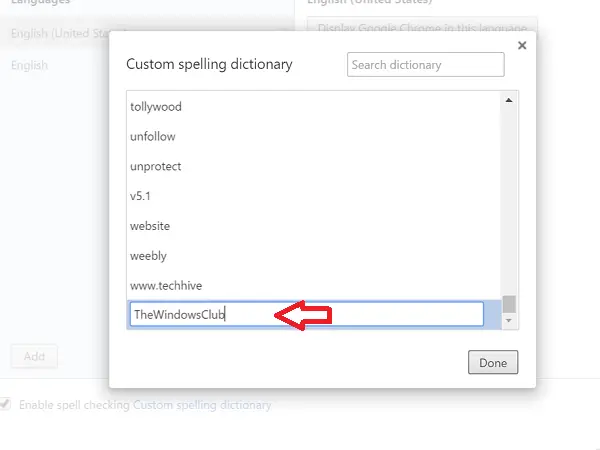 So if you added a misspelled word or a wrong spelling of any word to your Chrome, you now know how you can remove or edit it.
Chrome user? You want to learn some interesting Google Chrome Tips and Tricks.
This post will show you how to add or remove words from Spell Checking Dictionary.
How to disable Chrome's Dictionary?
Go to the Chrome Settings page and navigate to the Languages section. Select the language, and then toggle off the option to Spell check. Next time you write in that language, Chrome will not mark it for spelling mistakes.