What if you want to create a collage or paste a particular image to another image, but you want to remove the photo's background. There is various photo editing software that edits your photos, including GIMP.
GIMP is a free, open-source image editor used to manipulate and edit images. It is available on Linux, macOS, and Windows.
Remove Background from Photo using GIMP
Open GIMP.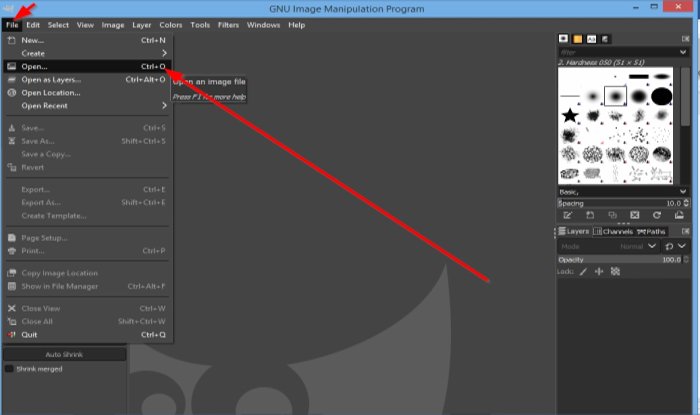 Click File.
In the file drop-down list, click Open.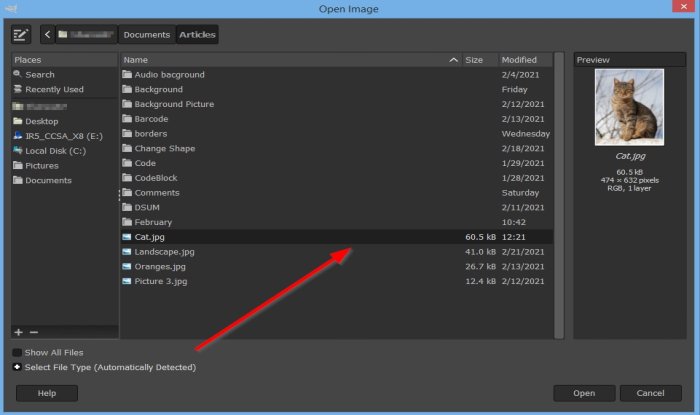 An Open Image window will appear.
Select your photo file from your files and click Open.
You will see the photo in the photo editing area.
Read: How to create rounded circular images using GIMP.
In this tutorial, we will use three methods to remove background from photos using GIMP.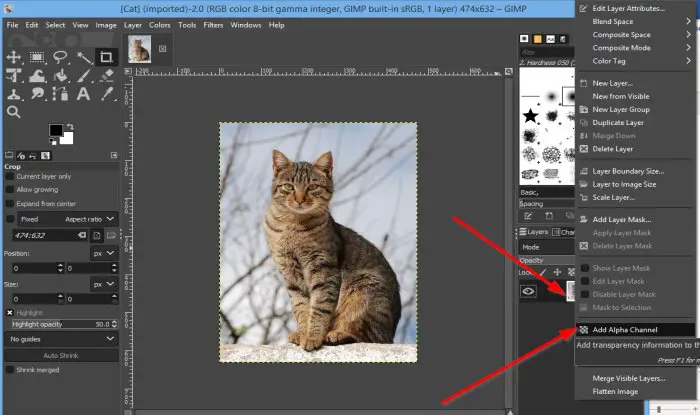 Method one is to use the Fuzzy Select tool on the left.
A Fuzzy Select is a tool in Gimp that selects a contiguous region based on color. It resembles a wand with a star.
Right-click on the image layer.
In the drop-down list, click Add Alpha Channel.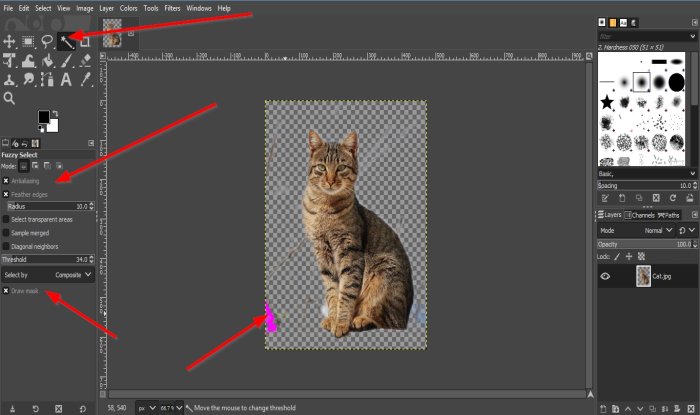 Then click Fuzzy Select on the left.
Ensure that Antialiasing, Feather Edges, and Draw Mask are all checked.
Once checked, click the photo; hold and drag the Fuzzy Select tool to remove where you want.
There will be a purple color representing the Draw Mask, the region you are selecting.
Click and drag downward to increase the threshold and upward to increase the threshold.
Press the Delete key on your keyboard.
The background is removed.
Read: How to crop, rotate, and change Image size in GIMP.
You might have to repeat the process more than once, depending on the photo.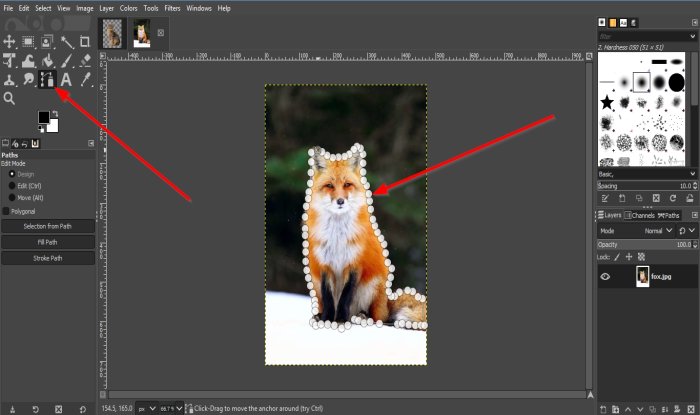 Method two is to use the Paths tool.
The Paths tool creates and edits paths.
Click the Paths tool.
Click around the image you want to remove from the background. You will see connected points that you can drag and place where you want them to go.
Press Enter.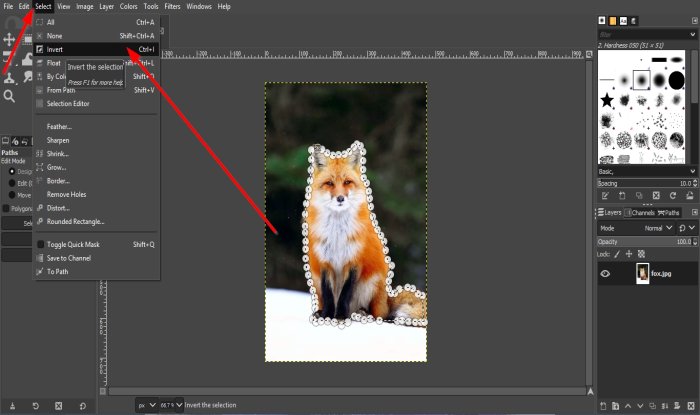 Then go to Select.
In the select drop-down list, click Invert and press the Delete key.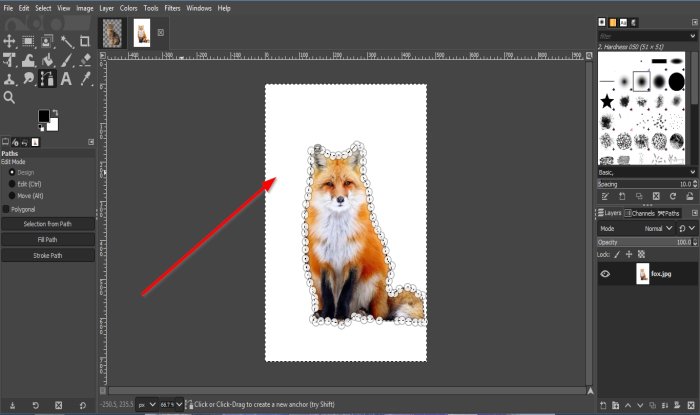 The background of the photo is deleted.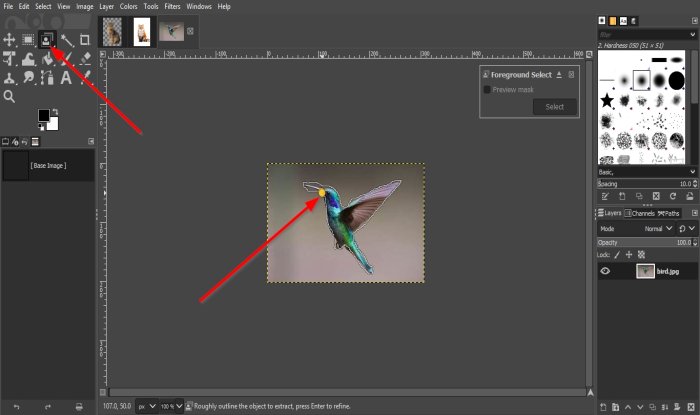 Method three is to use the Foreground Select tool.
The Foreground Select tool is to select a region containing foreground objects.
Click the Foreground Select tool and draw a line around the object.
Ensure that the lines are connected; you will see a yellow dot.
Press the Enter key on the keyboard.
A dark blue area will appear over the image.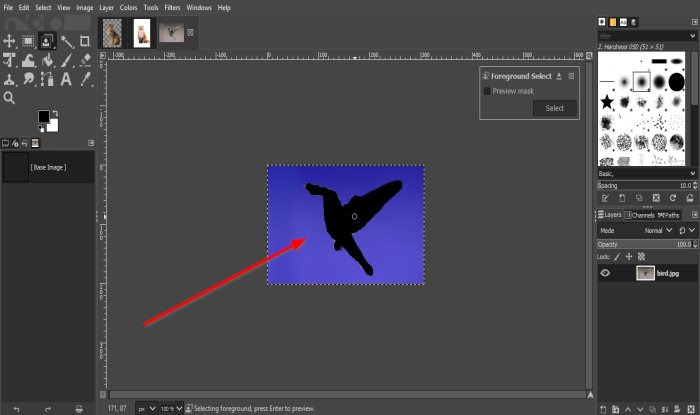 Now manually brush the image by click, hold and drag the brush all over the image.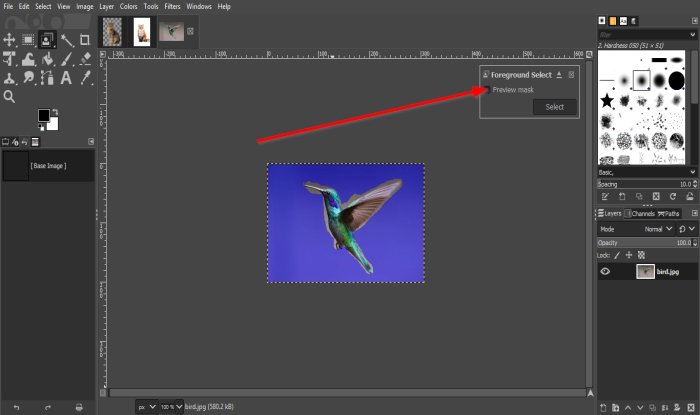 Once you are finished, you can click the Preview Mask's checkbox to see how it looks.
Then press Enter on the keyboard.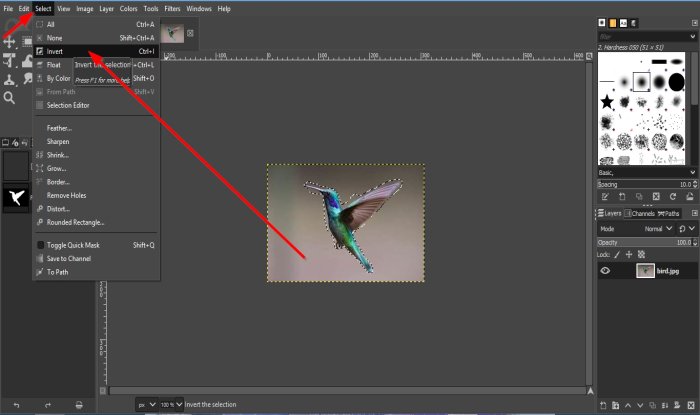 Then go to Select and select Invert.
Now, press the Delete Key.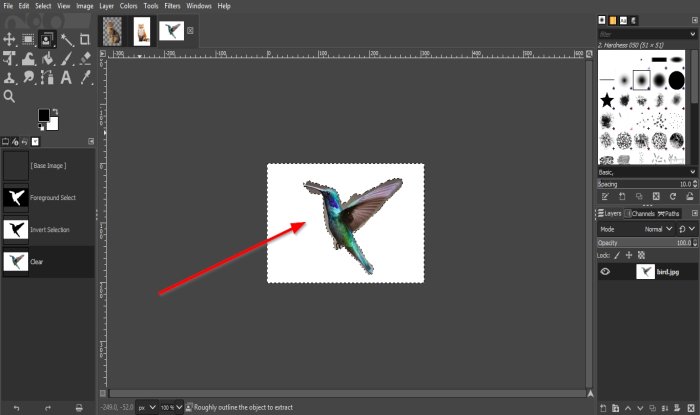 The background is gone.
Read: How to resize images without losing quality with GIMP.
I hope this helps; if you have a question, please comment below.