There are many reasons why you may want to restore deleted emails from your trash. You may be deleting unwanted and spam emails and remove an important one accidentally. Also, you may really want to perform another action and mistakenly click the wrong button.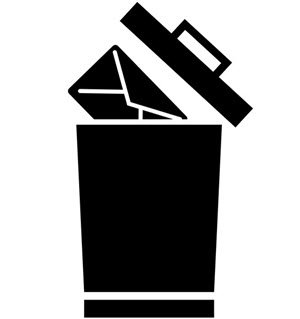 If this happens to you, the good news is that you can get back your deleted emails. Most email clients have a trash folder that keeps emails you delete for a while. So long as the emails are in the trash, you can restore them within a period.
In this guide, I'll show you the easy ways to bring back the emails you delete from your Gmail and Yahoo mailboxes.
Recover deleted Gmail emails from trash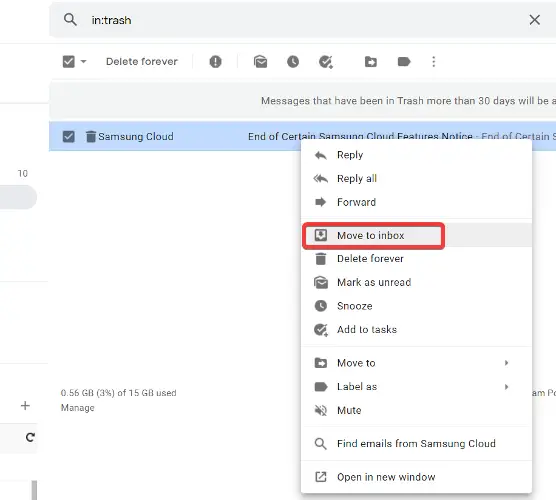 Although your deleted emails no longer appear in your inbox or other Gmail folders such as Promotions, Updates, Social, etc., they are still saved in your mailbox. Deleted Gmail emails head to the Trash folder.
These emails remain in the trash folder for 30 days before Gmail wipes them off for good. This 30-day period is your window of opportunity to recover them. After the grace period, you cannot get back the deleted emails. To recover deleted Gmail emails from Trash, follow the steps below:
Visit gmail.com and sign in to your account if you aren't already signed in.
From the left-hand panel, click on the Trash folder. This folder is called Bin on the mobile Gmail app. You may need to click on More to reveal this folder on desktops.
Here, look for the deleted email that you wish to bring back. Right-click on the email and click Move to inbox.
For the mobile app, tap and hold the deleted message in the Bin folder to select it. Then, tap on the three dots at the top right-hand corner of your screen and select Move to. Finally, select the destination folder for the restored email.
Outlook user? Read How to restore deleted mail from Outlook.com Deleted folder and How to recover items deleted from the Deleted Items folder of Outlook app.
Restore deleted Yahoo emails from trash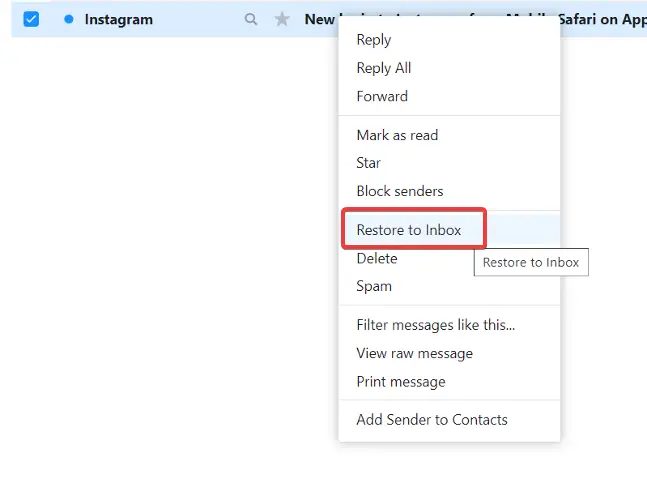 Restoring deleted Yahoo email messages from trash is similar to doing it in Gmail. While Gmail gives you 30 days, Yahoo Mail keeps deleted emails for only 7 days before deleting them permanently. Here are the steps to recover the
Visit mail.yahoo.com and log in to your yahoo mail account.
Click on the Trash folder in the left-hand panel and find the deleted email.
Right-click on the email and hit the Restore to Inbox link.
Although Google says your email is deleted permanently after 30 days, some users have had luck recovering emails after this period. You have to visit Gmail's missing emails support page and reach out to Google. This guide shows you how to restore deleted emails in Gmail and Yahoo mailboxes.