Are you the kind of person who would cozy up on the sofa and spend hours trying to crack a puzzle? Or maybe trivia gets it on for you? Well, then you are in luck here. Here is is the list of the most exciting and addictive Puzzle and Trivia games available on the Microsoft Store for Windows 10.
Puzzle & Trivia games for Windows 10 PC
Say goodbye to those long tube journeys and lazy afternoons. You can sit by the fireplace and put your brains to work. Starting from brain teasers, trivia and knowledge and also board games, find any and everything you want in the list of the best trivia and puzzle games on Microsoft Store.
Microsoft Mahjong
Microsoft Jigsaw
Microsoft Sudoku
Guess The TV Show
Puzzle Gallery
Trivia Crack Quiz
Ultimate English Spelling Quiz
PopcornTrivia
Mind Games Free
Extreme General Knowledge Quiz.
Here is the list of the best puzzle and trivia games available on the Microsoft Store.
1] Microsoft Mahjong
With over 40 puzzles, match your tiles all through. One of the world's most favorite board games, you can now get to play it on your favorite and customized themes.
Get daily challenges and also challenge your friends and family. Download it for free from here.
2] Microsoft Jigsaw
Play jigsaw jam, classic jigsaws, and daily challenges from thousands of amazing games with this native to Windows 10, Microsoft Jigsaw game.
With special in-game trays and amazing layouts, you can find your mind-bending jigsaw experience right here on all your Windows devices for free. Download it from here.
3] Microsoft Sudoku
There is a reason why they say Sudoku is for the patient. Tease your brain and play the world's number 1 logic puzzle game. Challenge your friends at it, beat your high scores and all input methods are allowed. Doesn't matter what kind of a Windows device you are on. You can access it with a keyboard, touchscreen, and even a mouse.
Get it for free from here.
4] Guess The TV Show
Shout out to all the TV lovers and couch potatoes. This is a game as addictive as sugar, I must say. You get four images and one word to crack the name of the TV show. Super simple and yet a brain teaser that is worth your time. So, here's a time value gift to all the TV fanatics out there.
Download it from here on the Windows Store.
5] Puzzle Gallery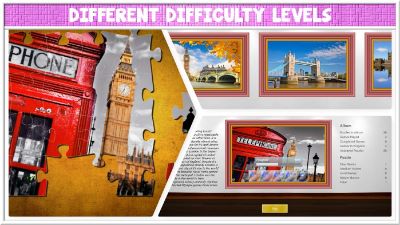 Go back to your yesteryears and solve every jigsaw puzzle on this Puzzle Gallery. Choose from a variety of elegant puzzles and spend your days and recreation time breaking your brains and breaking your high scores all through.
Download the game from here for free.
6] Trivia Crack Quiz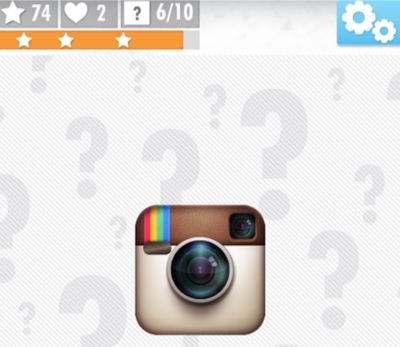 Chop chop! Time for the family to get together and challenge their trivia knowledge on three amazing games sets from Trivia Crack Quiz. Get logo quizzes, General Knowledge questions and Trivia Crack challenges for your family night this week.
Prove your brain muscles to your family and friends and learn some amazing facts along the way too.
Download this game from the Microsoft Store today!
7] Ultimate English Spelling Quiz
Calling on all the Grammar Nazis to break their brains and knowledge on this English spelling quiz. Make your own spelling bee contest right at the comfort of your living room with your family and friends. Play amazing and tricky synonym, antonym, plural, and past tense quizzes and soar up your high scores too.
Download it for free from here.
8] PopcornTrivia
Cleverly crafted cinepolis trivia game, you can play Popcorn Trivia with your friends and family. Challenge them to new heights of everything in pop culture of recent and old. Amazing levels and thousands of movie genres to choose from. You get popcorn and rank to climb up the entertainment ladder.
So, if you were wondering what to do this family night, the answer lies with Popcorn Trivia. Download it from the Microsoft Store.
9] Mind Games Free
With over 24 mind games, you can train your brain on various logic and IQ games. Starting from divided attention, mind flow, anticipation, abstraction, object memory, self-ordered learning and many, many more.
One of the most mindfully crafted and cleverly delivered and user engaging games available for you on the Microsoft Store. Download it for free from here.
10] Extreme General Knowledge Quiz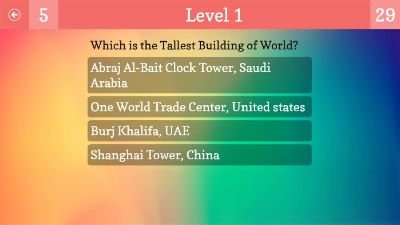 The last one to make it on our list is one of the toughest too. This is one of the most insanely extreme GQ trivial games with ten different levels. Keep breaking your scores and chances are very few times you may manage to. But, it is a brain breaker that keeps you coming back for more.
Download it, and just start playing wherever you are. It is set to give you the trivial thrill you have been looking for. Get it from here for free.
Well, that all folks! Because this list is geared to give you the brain tickles and all those trivial thrills. So, if you are a geek who loves to win on trivial, GQ and logic games, then this list is going to be very useful for you.
Have fun!