Pokémon Go has been the rage from the past couple of months, and it is this game by Niantic that at a certain point of time also managed to surpass Twitter when it comes to daily active users. Since it is an augmented reality game you need to take precautions. Here are some important safety tips for you.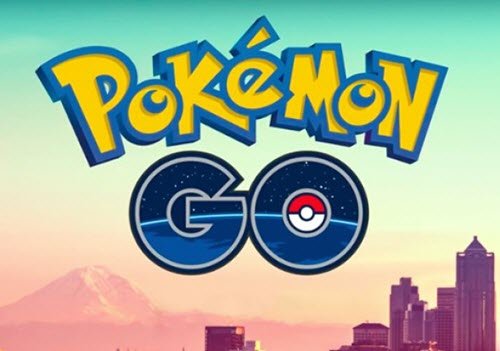 Pokémon Go safety tips
The game pivots around the augmented reality technology and requires the players to actually venture out and catch Pokémons. The creatures once caught by throwing Poke Balls can be trained in Gym for the battles. The map is superimposed on one's surrounding's and since it is generated algorithmically some of the Poke stops ended up in people's homes.
The game can be played for free but is currently available only in select countries. The best part of the game has to be the fact that it superimposes on your actual environment. Now with the frenzy created by the game, it is also not uncommon for us to hear horror stories of how playing Pokémon got bad and also the privacy concerns arising from the players trespassing private properties. We at TheWindowsClub have compiled some do's and don't so that you can play Pokémon Game without compromising on your own privacy and safety.
Here are a few safety tips and precautions you need to take while playing Pokemon Go.
1] Every game or app these days requires the player to furnish a certain set of information while doing so is not directly harmful one should know the information they are giving away. For starters think twice before clicking the "Agree to Terms of Service." The app makers always make it a point to outline clearly the clauses and various other terms in this section, something that you should spend some time for.
2] Pokémon Go needs various permissions from the player including a full-fledged access to the camera something that the family should decide if they are comfortable with this.
3] Remember the age old saying, "Nothing on this Earth comes free of cost" well it also implies to the freemium games. While Pokémon Go might be a free to download game subsequent in-app purchases cost money and this is a decision your child has to make. Some folks are playing without spending a dime while some of them have already shelled down hundreds of dollars. The most frequent purchase would be the Poke Balls which are thrown at the Pokémon's to catch them.
4] Take care of your health. Eat and drink sufficiently and stay hydrated, if you plan to go out for a long time.
5] Since the game requires the player to actually venture out in quest of finding the Pokémon, it would always be advisable to be aware of the surroundings. The chances are that one might get involved in an accident while being engrossed in the game. You might bump your head against a pole, or worst might venture out on a busy road. It is augmented reality and not virtual reality, and this also means that kids should be wary of not traveling to locations that might be deemed unfit for one's age.
6] Make sure that you do not trespass into others properties this might land you in legal trouble. Obey the local laws.
7] It is not safe to venture into unknown spaces.
8] Don't lose track of the time. How long have you been at it? What time is it now?
9] Finally stay in touch with your parents or friends at all times.
If you are a parent, then you need to advise your children to take into account all the aforementioned precautions.