Microsoft introduced a feature called My People or People Bar in Windows 10. This feature is a really quick way to connect with your loved ones using different communication apps built in for Windows 10. Unfortunately, this feature supports a maximum of 3 contacts to be pinned to the taskbar and if you are a very social person, you would need more than 3 contacts to be pinned there. In this tutorial, we will show you how you can Pin more than 3 Contacts in My People on Windows 10.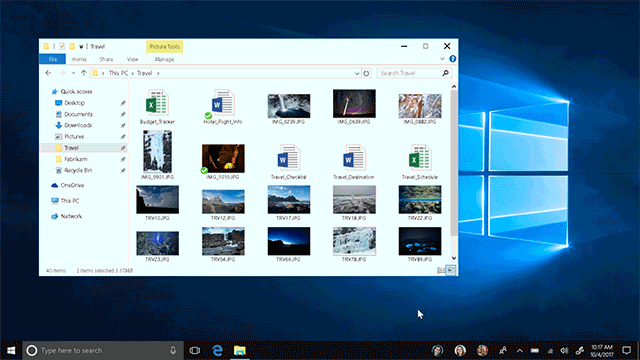 Please note that you need Windows 10 v1709 or newer to perform this registry hack.
Pin more than 3 Contacts to Taskbar
Before you begin, create a system restore point or backup the Registry first. Having done this, open the Run box, type regedit and press Enter and click on Yes on the UAC Prompt, to open the Registry Editor.
Now navigate to the following key:
Computer\HKEY_CURRENT_USER\Software\Microsoft\Windows\CurrentVersion\Explorer\Advanced\People
Next, right-click on the Shell folder and then New > DWORD (32-bit) and name the DWORD to TaskbarCapacity.
Now, double-click on the new DWORD and set its value to 10. This means that you will now be able to pin 10 contacts. So, choose that number according to what your needs are.
Select OK and reboot your machine.
Now, you will be able to pin more than 3 contacts on your Taskbar in the My People section.
Currently, My People supports very fewer applications, but as the new communication apps are coming to Windows 10, we can see more apps being integrated directly into this feature. Facebook Messenger support is also expected to be coming very soon. Until then, you can use Skype or Mail apps integrated by default, to get connected to those who matter to you the most.