Onetastic comes with several macros, ranging from simple to very complex, to demonstrate the capabilities. The add-in enhances the functionality of OneNote via a set of built-in features and an extensible macro processor that allows you to download and modify macros as per your preference and even build your macros.
Onetastic for OneNote
Once you download and install this add-in, its extras will be added to the Home tab as well as some right-click menus. The following extras will be added to your Home tab.
OneCalendar
Onetastic for Microsoft OneNote displays calendar notes and more. The standalone application also known as OneCalendar provides a calendar view into your notes. You can launch it from the Ribbon as shown in the screenshot below.
If required, you can click on a page title to get a neat preview of the page without even going there.
Favorites
Another key feature of Onetastic is 'Favorites'. The feature lets you bookmark your often visited pages into the Ribbon, or pin them to your desktop.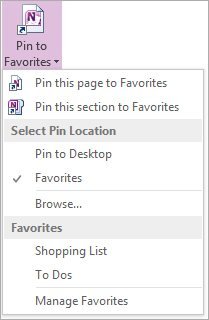 Custom Styles
One can format the text too using OneNote's set of built-in styles. For adding preferred style/styles, format the text and then hit the 'Save Selection as Custom Style' option and save it to the list.
Image crop
OneNote can also resize the images. How? The add-in adds 'Crop' option to the image right-click menu which you can use to crop the desired picture.
Select Text From Image
OneNote also examines the prescribed region (inserted image) for text systematically and makes it available for search. It allows you to copy the text from an image. While doing so, it copies all the text in the image which at times isn't essential as you require only a part of it. So, if you want to select a small section and copy it, then Select Text From Image option is readily accessible.
Rotate/Flip Printouts
A feature that counts as OneNote's shortfall is its inability to rotate and flip images while getting printouts. Onetastic's Rotate Printout feature overcomes this shortfall. You can easily rotate a printout that is inserted in the wrong orientation.

Onetastic is completely free, and you can download it here. The free version lets you download up to 20 Macros and execute Macros up to 500 times,
Go here to see more Microsoft OneNote Tips and Tricks.