When it comes down to cloud storage, a lot of us prefer to use Microsoft OneDrive. It's not only because it comes with the Microsoft seal of approval, its primarily because it's good, and better than most out there. If OneDrive thumbnail previews are not displaying in Windows 10 File Explorer, then this post will help fix things for you.
Now, as many should already know, folks can add OneDrive to their Windows computer and have all files synchronize locally to the cloud and vice-versa. This means, whatever is available in the cloud will be seen on your computer. It's pretty slick, and it saves a lot of time, which is why we like it so much. However, there's a problem a foot, and we've figured out how to fix it.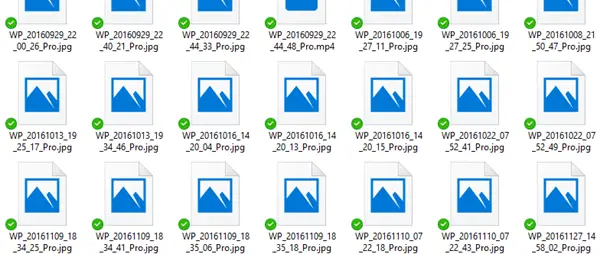 You see, several folks have been complaining lately about picture thumbnails no longer showing up properly in OneDrive folders in the File Explorer. The question is, then, what is the cause of this issue? Well, we're not sure, but we do know how to fix it, and that's what we're going to discuss today.
OneDrive thumbnails not showing
Fixing the OneDrive thumbnail problem can be a major problem for fans, so that's why we chose to find out the best possible ways to get things back to normal.
1] Disable Files on Demand
This is what you'll need to do in order to get things under control. Visit the Settings are in OneDrive by right-clicking on the icon situated on the taskbar. Click on More, then Settings to launch a new window.
Click the Settings tab, then uncheck the Files on Demand service. Restart your computer then check if the thumbnails are working fine. In most situations, this alone should solve your problem, but if it fails, try the following option.
2] Change icon view
Chances are, the issue may have a lot to do with the size of the icons than anything else, to be honest. So here's the thing, we want you to launch the Control Panel in Windows 10 by firing up the search box, then type Control Panel.
After that, type folder in the search box, then click on File Explorer Options. You should now see the View tab, so please click on it then uncheck the option that says Always show icons. Make sure showing thumbnails is active.
The final step, then, is to return to the Control Panel and type system in the search box. A new window should now appear, and this is where you'll need to select the option, View advanced system settings. Under the Performance section, click on Settings, then finally, hit the option that allows you to show thumbnails instead of icons.
I hope this helped.