Some Windows users reported that they are unable to use their computers as they see the message No bootable image found, notebook will shutdown when they try to start their HP device. The error message appears when the system fails to find the disk or image which is required during the booting process. In this post, we will talk about this issue and see what you need to resolve it.
No bootable image found, notebook will shutdown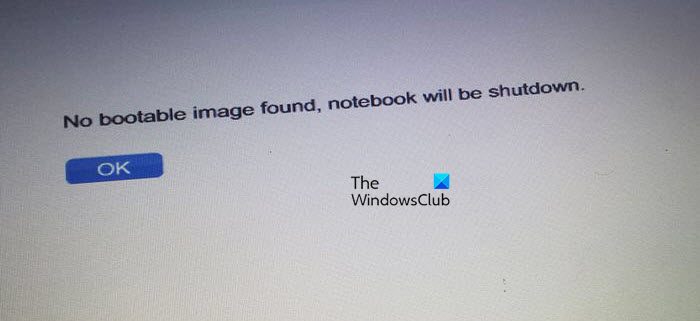 What does No bootable image found notebook will be shutdown mean?
If your computer is unable to boot as there is no bootable image found, your Boot Option or Mode or some BIOS settings are wrongly configured. We can make the changes to resolve the issue. Also, if the hardware itself has got some issues or has malfunctioned, this error message will be displayed.
Fix No Bootable Image found, Notebook will shutdown
The 'No bootable image found, notebook will be shutdown' error indicates a scenario where the system can not detect the bootable disk. This will come when you have an incorrect boot option enabled or there might be an issue with your operating system files or you mistakenly changed the operating system drive while fresh installation. Whatever the case is, you can follow the solutions mentioned below to resolve the issue.
Change UEFI/BIOS Boot Options (Mode)
Adjust your disk
Reset BIOS to default
Replace your drive
Let's get started.
1] Change UEFI/BIOS Boot Options (Mode)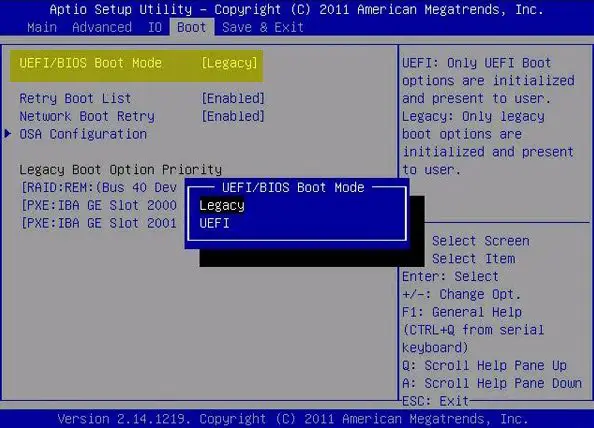 When you try to install an operating system from a disc, you need to configure the boot options. The Boot Options define how your computer starts. In this case, it is possible that you have made some adjustments to the BIOS of your system, due to which it is unable to boot. We will reconfigure it to make things right. Follow the steps given below for the same.
Select Boot Option, Advance Boot Options, or Boot.
Now, change the UEFI/BIOS Boot Mode to Legacy. If it is already Legacy mode then you should set UEFI.
Once you change the bios setting, press F10 to save the configuration and Exit.
Your settings may defer as it depends on your OEM.
Read: Choose UEFI or Legacy BIOS when booting into Windows Setup or Windows PE
2] Reset BIOS to default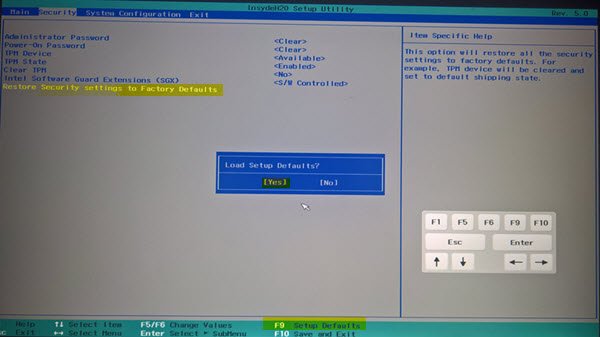 If you have accidentally made some changes to the BIOS of your computer or some update made some changes due to which your system is not responding, you need to reset BIOS to default. Do keep in mind that, it will also eliminate any mindful changes that you have made, but since, our focus is on getting your device up and running.
After resetting the BIOS, launch your computer and check if the issue is resolved.
Read: Windows computer won't boot to BIOS.
3] Adjust your disk
If you recently made any hardware changes in your computer then it might be possible that your OS drive is not properly installed. That's why the system cannot detect the bootable image.
To resolve this issue, open the computer case remove the drive that has the operating system installed, and reconnect the drive tightly on the drive socket. Once you finished, turn on the system and check if the issue persists or not.
You may have to show tech support personnel to carry out this suggestion.
4] Replace your drive
If you are facing the same problem after resetting the BIOS to factory settings, there is an issue with your Hard drive which is why your computer is not detecting the drive. In this situation, we should test our drive.
To test the drive, follow the steps given below.
First, open the system case and disconnect the drive from the computer.
If you have another computer, connect this drive and verify whether your system is detecting this drive or not.
If not detecting, then it is clear that this drive has some hardware issues. In that case, connect a new drive to your computer
We hope that you solve your issue and get your computer up and running.
Also Read: 
What happens if there is no bootable device?
If there is no bootable device connected to your computer, it won't boot up at all. It will ask you to insert a disk, and once you do that, it will boot from it. Since every single computer has a hard disk attached to it, in case, you see such an error, it is very likely that the device has malfunctioned. In that case, contact a hardware expert and ask them to troubleshoot the problem.