The Need for Speed Heat crashing or freezing issue is nothing out of the box. Many gamers are not thrilled with the game crashing continuously. So if you are one such gamer who can't play Need for Speed Heat, then follow the fixes mentioned in the article.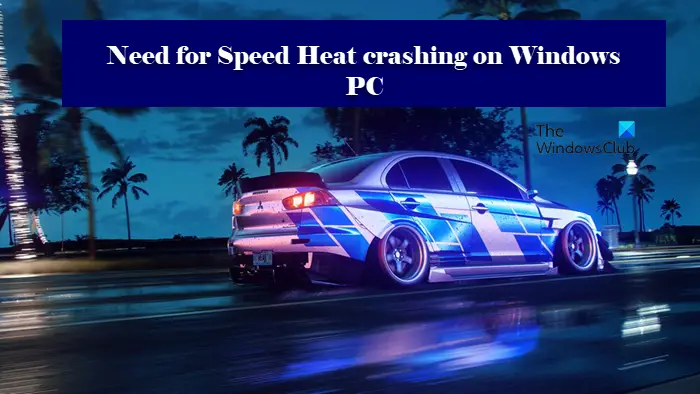 Why is Need for Speed Heat crashing on Windows PC?
More often than not, a game crashes on your system if your computer doesn't meet the system requirements that the game requires. It is usually the case in inferior or older computers, but if you are trying to play a demanding title, you may also face this issue.
Other than that, some other things can trigger the issue, such as outdated Graphics Drivers. If they are outdated, they might not be compatible with playing the game that you want them to. If that's the case, the game will crash.
We have discussed all the potential reasons and workarounds that can help you fix the issue and get the game back on track.
What are the System Requirements to Play Need for Speed Heat?
If you want to play Need for Speed Heat, then you need to make sure that your computer, at the very least, matches the minimum system requirements. However, if you want smooth gameplay, you need to match the recommended system requirement.
Minimum System Requirements
OS: Windows 10 or later
Processor: AMD FX-6350, Intel Core i5-3570 or equivalent
Memory: 8 GB
Graphics Card: AMD Radeon 7970/Radeon R9 280x, or Nvidia GeForce GTX 760 or equivalent
Direct X: Version 11
Online Connection Requirements: 320 KBPS
Hard Drive Space: 50 GB
Recommended System Requirements
OS: Windows 10 or later
Processor: AMD Ryzen 3 1300X, Intel Core i7-4790 or equivalent
Memory: 16 GB
Graphics Card: AMD Radeon RX 480, Nvidia GeForce GTX 1060, or equivalent
Direct X: Version 11
Online Connection Requirements: 512 kbps
Hard Drive Space: 50 GB
If your system matches these requirements and you are still experiencing abrupt crashes, you should check out the solutions we have mentioned.
Need for Speed Heat keeps crashing or freezing on the PC
Is Need for Speed Heat crashing on your system? If yes, then, first of all, you should update your OS. Sometimes, updating can resolve the issue. Even if it doesn't, keeping your system up-to-date is good practice.
If you continuously face lagging or game crashing on your Windows PC, follow the fixes to resolve the error.
Update your Graphics driver
Turn off Vsync
Verify the game files.
Disable firewall
Run the game as an administrator
Let's become acquainted with the solutions.
1] Update your Graphics Driver
Before going for any other fixes, keep a tab on your Graphics Driver status. You won't have issues if you update it time-to-time. However, if you haven't updated it for a while now, then update your Graphics driver and see if the issue persists.
2] Turn off Vsync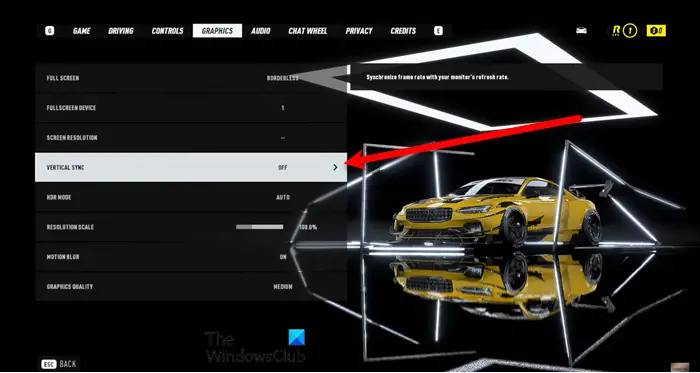 You can also set Vsync on 'Adaptive Half refresh rate' as it mostly solves any crashing, lagging, or error issues. But if it didn't work out, then turn off the Vsync. To do the same, the steps are as follows.
Open Steam.
Launch Need for Spead Heating. Go to its settings.
Now click on Graphics, go to VERTICAL SYNC and turn it off.
If it is already switched off, try turning it on and later turning it off. Relaunch the game and see whether the issue persists or not.
3] Verify the game files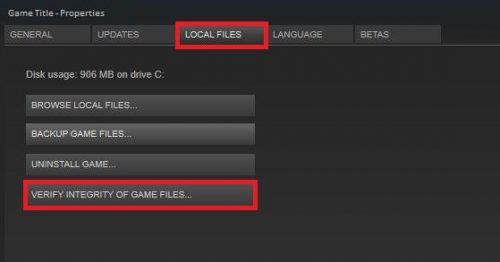 Corrupted files and even missing files give a hard time to gamers. Verifying the game's integrity resolves issues related to missing or corrupted files.
Launch Steam and navigate to the LIBRARY.
Right-click on Need for Speed Heat and click on Properties.
Under the LOCAL FILES, click on VERIFY THE INTEGRITY OF THE GAME.
Have patience, as it takes some time. Hopefully, you won't face the same issue after launching the game.
4] Disable the Firewall
The firewall sometimes adds game files to the blacklist, leading the game to crash. Adding game files to the whitelist in the Firewall also works. But if you want, you can also disable antivirus. This issue is seen in both third-party antivirus and Windows Firewall. If you have configured Firewall, you can check our guide to disable the Firewall or allow the game through it.
5] Run the game as an administrator
Running the game as an administrator effectively solves the issue, as the game may not launch on your device if it lacks the required permission. To execute the steps to do so.
Go to Need for Speed Heat location, and right-click on its .exe file.
Now select Properties.
Go to the Compatibility tab and tick the Run this program as an administrator.
Click the Apply > OK button.
Hopefully, your issue will be resolved with the help of the solutions mentioned here.
Read Next: 10 best free Racing Games for PC from the Microsoft Store.
Why is NFS Heat not launching?
To ensure your GPU is processing the game, check that your display is connected to your video card and not your motherboard. You'll need to switch the connection to your video card if it's connected to your motherboard. Once you've done that, open NFS heat and look for any settings related to video processing. In most cases, you'll be able to select your GPU as the default option for video processing. It will ensure the game always uses the GPU and nothing else controlling the crash.