Are you tired of losing important files and data due to unexpected system crashes or hardware failures? Worry not; now you can grab a free MiniTool ShadowMaker Pro copy. It is one of the best and ultimate software to back up and restore files and applications on your Windows PC.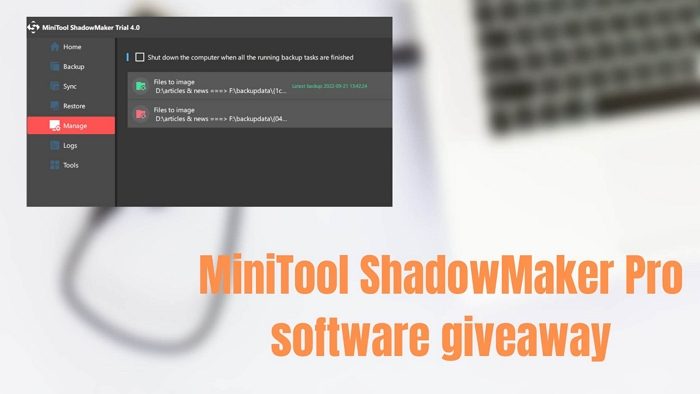 MiniTool ShadowMaker Pro software giveaway
MiniTool Shadow Maker Pro is an excellent backup and restore software that protects your important files and data against unexpected system crashes or hardware failures.
By creating full, incremental, and differential backups of your system, disks, partitions, and files, MiniTool Shadow Maker Pro ensures the safety of your important files and data. Using the software, you can create and manage backups, restore your system to a previous state, and clone your hard drive.
On top of this, it can clone your hard drive and encrypt your backups. This feature adds an extra layer of security to your data protection efforts.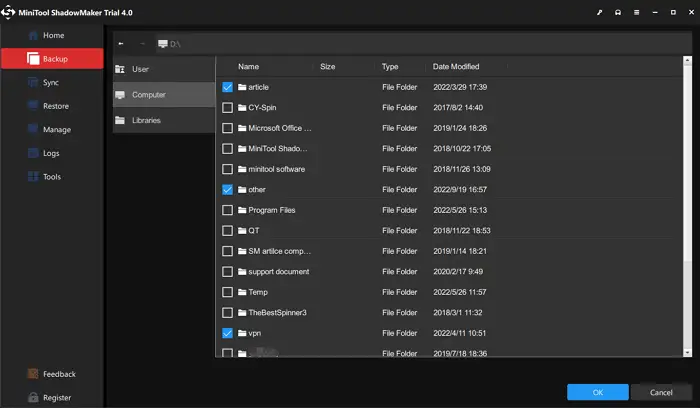 Key Features of MiniTool ShadowMaker Pro:
Flexible backup schedules (daily, weekly, monthly)
Multiple backup options (full, incremental, and differential)
System Backup and Restore
Disk and partition cloning
Backup encryption and compression
Pre-OS backup and restore
File and folder backup and restore to same or another PC
Back up or clone NTFS hard drives with a 2 MB cluster size to safeguard your data well.
How to use MiniTool ShadowMaker Pro to backup
Thanks to the easy-to-use interface, taking backups is easy. However, ensure you know what you want to backup, and keep the backup on an external device instead of doing the same.
Launch the backup software, click on the Backup option
You will need to select the source and then the destination.
You can select a drive, set of files, or folders when selecting the source.
Once done, select a destination which can be anything on the PC or external.
Lastly, click the Backup button to back up instantly, or you can do it later.
Done that; you can keep doing it often or set up a schedule that does it for you. You can use the backup to restore anytime.
As you can see, taking a backup and restoring is easy with MiniTool ShadowMaker Pro.  Tied along with other features such as Sync, Manage, Logs, and other tools, it is a convenient tool to back up anything in Windows.
Get your FREE 1-year license of MiniToolShadow Maker Pro
The publishers of MiniTool have been kind enough to offer free activation codes for TheWindowsClub readers.
You can go to the official download link and download the file on your PC. Once done, install the application. When it asks for an activation key during the installation or later, you enter 32EF58-EC1B9F-969B67-EBC16B key to activate your copy.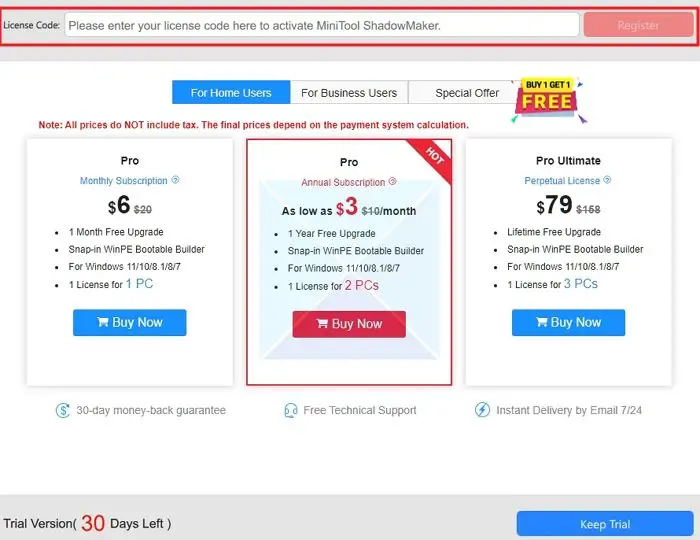 However, this key will work for only the first 100 activations, so make sure you download, install and activate your copy immediately.
You will keep the updates without restrictions, but if you wish, you can always upgrade to support Windows Server, Non-Server OS, and Workstation to get more features.