Poor performance in Mathematics subject can be improved by mastering essential skills. When students are equipped with basic skills, their working memories aren't taxed, and learning can become both fun and encouraging. Microsoft Math Solver has been designed for this purpose.
Microsoft Math Solver app for Windows 11/10
Math Solver app has solutions for all mathematical expressions, ranging from simple arithmetic equations or more complex integrations. It uses artificial intelligence (AI) to recognize math problems and find their solutions.
Let us try and put the Microsoft Math Solver app in action.
Snap a photo
Scan the equation/problem image
Check the step-by-step solution
Suggest Feedback for the app
The Microsoft Math Solver app includes support for multiple languages. Also, it comes with an in-built dark mode.
1] Snap a photo
Snap a photo of a question or a math problem to get an answer and detailed solution. This requires camera permission to process the images you take and provide search results. Also, Microsoft may use them to improve its image processing services.
2] Scan the equation/problem image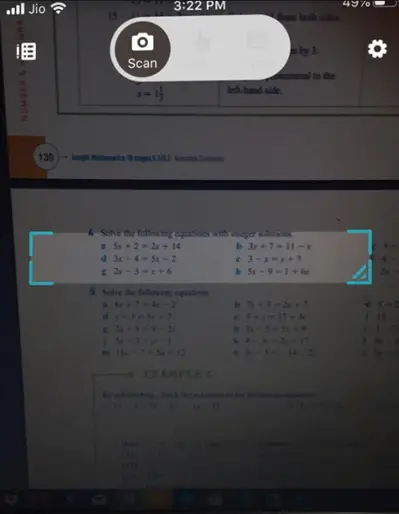 When you snap a photo, you will notice a Scan button (visible as a camera icon) at the top of your Smartphone screen. This allows you to select the desired area. You can adjust the size of the box by dragging its corners.
When you hit the Scan button, the scanning process kicks in and after a momentary pause, the app returns with results.
3] Check the step-by-step solution
If you would like to check the step-by-step solution for the equation, tap the button.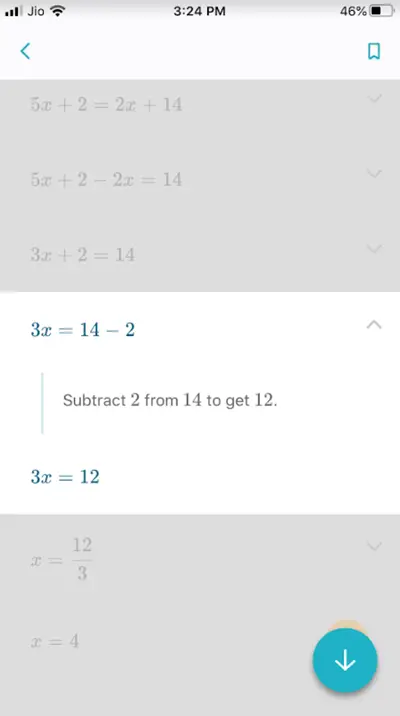 Now, proceed in sequence by tapping the Down-arrow of every step.
In addition to solving the problems, you can get definitions for mathematical concepts.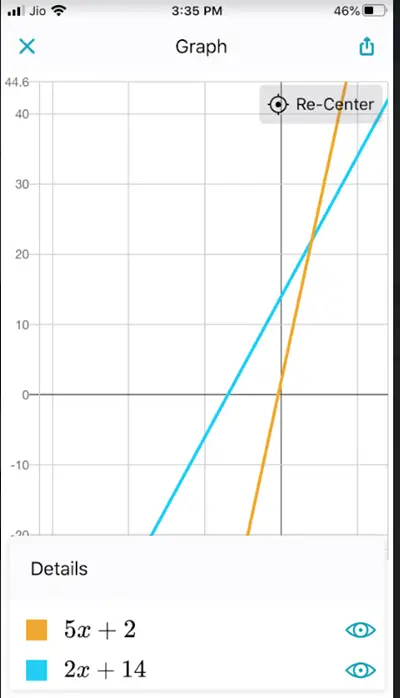 If needed, you can instantly graph the solved equation to visualize its function and understand the relationship between variables.
There's also a dedicated section for Videos to help you find other learning materials, such as related worksheets and video tutorials.
4] Suggest Feedback for the app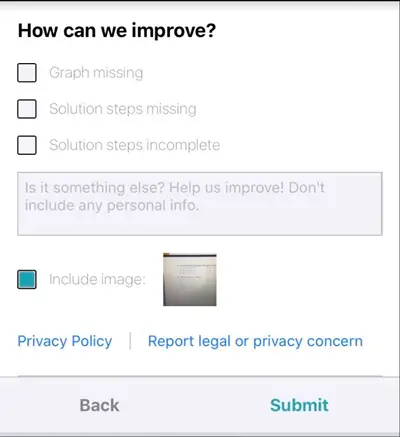 Lastly, if you would like to provide some feedback for the app, tap the 'Yes' link against the 'Would you like to add more' option and suggest improvements in the comment space provided there.
In the end, hit the 'Submit' button to submit your feedback.
You can also type or scribble the math problem on your smartphone or tablet's display as you would do on paper. So far, users who have tried the app out have found that Microsoft Math Solver gives you a step-by-step guide only for basic problems only.
You can download the Microsoft Math Solver app for Windows, iOS and Android from Microsoft.com. If you were a user of Microsoft Mathematics, then we recommend that you switch to this app as the core features are the same – if not better!