If you have bookmarked some Favorites in Microsoft Edge, but instead of the website's favicon, you see broken or no icons, then this post will help you resolve the simple issue. It usually happens when you import bookmarks from another browser into Edge.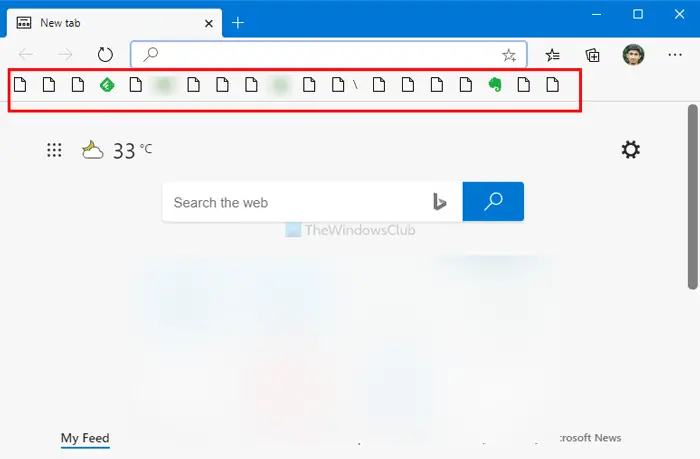 As the new Microsoft Edge runs with Chromium support, many folks have tried to move from Google Chrome to Microsoft Edge. If you have done that too, you might have already imported Favorites and bookmarks. Now, if your Edge browser not show website favicons, then read on.
To show the website icon, Edge needs to have browsing data. If the browser is corrupted or a brand-new installation, there is a chance of getting such an error while checking the bookmarks. Therefore, it is recommended to clear the browsing data even if it is a brand-new installation.
Edge does not show any icon for Favorite websites
To fix Microsoft Edge showing broken or no icon of favorite websites issue, follow these steps-
Open Microsoft Edge on your PC.
Click the Settings and more button.
Select History > Clear browsing data.
Select All time from the Time range drop-down menu.
Check all the boxes.
Click the Clear now button.
Restart the browser.
Open the Microsoft Edge browser on your computer and click the Settings and more button. It looks like a three-dotted icon, and it is visible on the top-right corner.
Then, select the History option and click on the Clear browsing data button. Alternatively, you can press Ctrl+Shift+Delete buttons as well.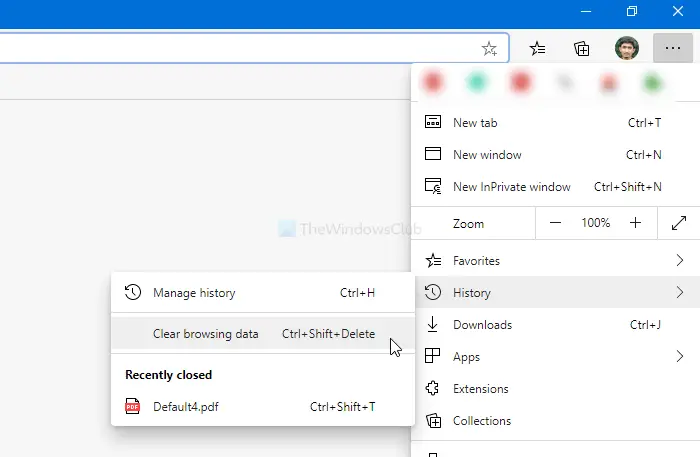 Now, expand the Time range drop-down menu, and select All time from the list. After that, make a tick in each checkbox and click the Clear now button.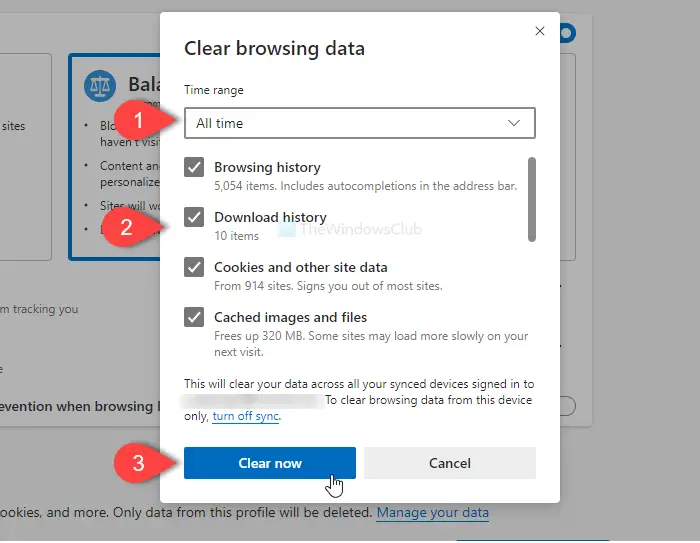 Once it is done, restart the browser and check if you see the favicons or not.
There is another method that works. If you have one or two broken favicons, click on those bookmarks and let them open the webpage.
After loading the page from the bookmark, your browser will show the favicon.
That's all!