Motherboards tend to come in a plethora of sizes, and people prefer to use the standard ATX because it gives the owner room to upgrade and it's great for gaming. However, there are those who find use cases for Micro-ATX and Mini-ITX where gaming is concerned, so the question is, how do they compare?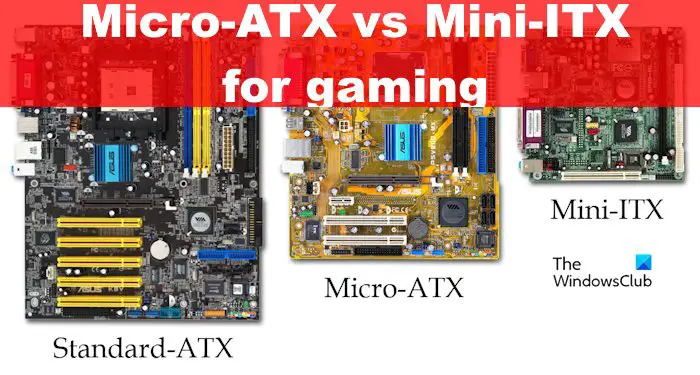 Now, these small motherboards differ in several ways and we're going to explain them in this post. Also, one should keep in mind that choosing a motherboard boils down to what you need the computer to do, so if it is gaming related, then the standard ATX is the better choice.
Nonetheless, both the Micro-ATX and Mini-ITX can be used for gaming, but do not expect to build a super powerful computer with all the bells and whistles. That's just not going to happen, at least from the time of writing since things may change in the future.
Micro-ATX vs Mini-ITX for gamers
Micro-ATX and Mini-ITX can be used for gaming. But understand that one is better than the other due to size and features.
Micro-ATX for gaming
Mini-ITX for gaming
Micro-ATX vs Mini-ITX motherboards
1] Micro-ATX for gaming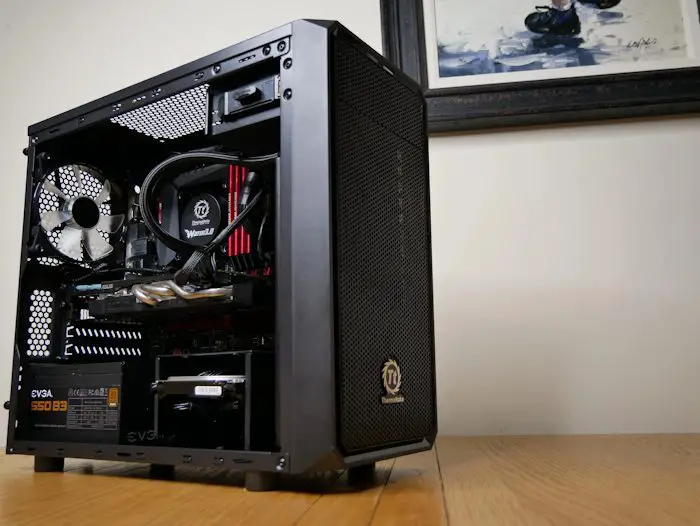 When it comes down to using a Micro-ATX motherboard for gaming, you must consider that the size is 244 x 244mm or 9.6" x 9.6", while a standard ATX comes in at 305×244 mm or 12.0" x 9.6". So as you can see from the size, Micro-ATX is great for those who want to build a budget gaming PC more than anything else.
It supports up to 4 ram slots, which is great for ensuring you never run out of memory. Furthermore, this type of motherboard is cheaper than a standard ATX motherboard and Mini-ITX.
Unfortunately, but expected, these motherboards do not support multi-GPUs, so if this is your plan then we suggest avoiding old Micro-ATX altogether because it's not going to work. You can do it with newer models, but the cost of such motherboards is quite expensive, therefore, we're not in a position to recommend going down that route.
Now, due to its smaller size, the onboard features are reduced, but not in a significant way. For example, these motherboards come packed with fewer PCIe slots, so not good for users who want to add a bunch of PCIe components in the future.
Overall, these boards are decent enough for regular gamers on a budget. And if you really want a small setup but one that supports multi-GPUs, then you can consider the newer Micro-ATX models. Just ensure you are able to pay the premium required.
2] Mini-ITX for gaming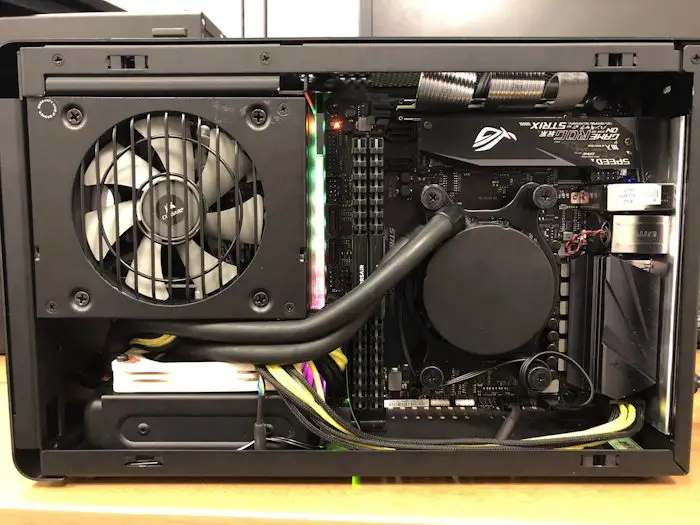 In terms of gaming, how does the Mini-ITX stack up? Well, you won't get the best performance here due to the size of the motherboard. It comes in at 170 x 170mm or 6.7" x 6.7", therefore, quite smaller when compared to Micro-ATX and standard ATX.
This type of motherboard is primarily for those who want a portable PC that packs a punch. Due to its smaller size, the Mini-ITX only supports two RAM slots, which means, a user will only have the option to add up to 32GB of RAM, which is more than enough for PC gaming.
Sadly, this motherboard design only comes with one PCIe slot, so only a single GPU can be added. This means, if you want to build a gaming computer with a lot of power behind it, then you should avoid investing in a Mini-ITX motherboard.
The biggest problem with right now with Mini-ITX motherboards, is the lack of availability. If you want one, you'll have to search around because the numbers are not great. This is due to a lack of popularity since most gamers will not choose to build a system based around such a small motherboard.
3] Micro-ATX vs Mini-ITX motherboards
So, which of the two is best for gaming? Well, that's the Micro-ATX motherboard, of course. Micro-ATX is easier to find, and it comes with more SATA ports than a Mini-ITX board. Furthermore, if you acquire a Micro-ATX case, be sure it can hold a Mini-ITX if one day you feel the need to grab a small but capable enough board.
At the moment, the best reason to purchase a Mini-ITX board is for portability. Yes, you can use it to create a simple gaming system, but you will not have room for upgrades, and that defeats one of the many purposes of being a PC gamer.
READ: ATX vs EATX Motherboard differences explained
Is Micro-ATX better than ATX for gaming?
ATX is better than Micro-ATX every day of the week, however, if you do not have enough money and prefer to build a budget gaming PC, then your best bet is to go the way of Micro-ATX. Now, if you have additional funds but still want to keep things on a budget, then it's possible to go with ATX and slowly improve your build with the given room.
Is Micro-ATX better than Mini-ITX?
Yes, Micro-ATX is better than Mini-ITX, but at the end of the day, it all depends on what the user wants. If you want a computer that is super portable, then Mini-ITX is your best bet at this time.