Drive-Thru for Windows PC is an easy-to-use, portable freeware, designed to enable you to manage your computer hard drives and other storage devices. You can also Lock or Hide Hard Drives to protect your data.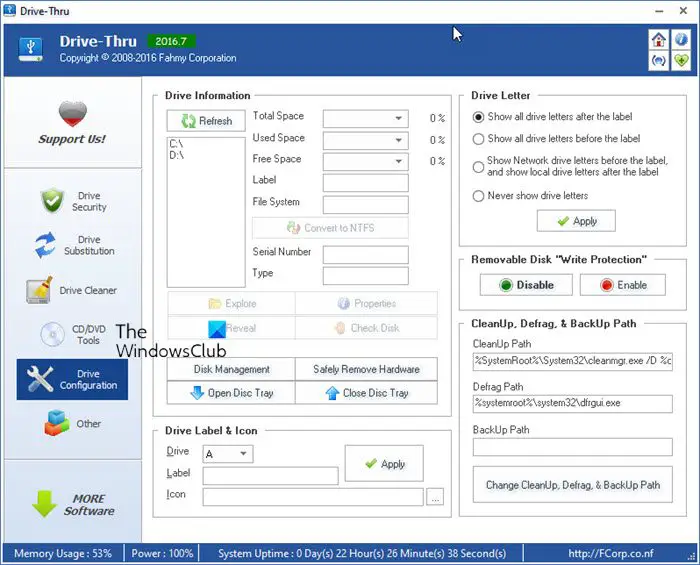 Drive-Thru for Windows PC
The Drive Security tab has options that let you Hide or Lock Drives or disallow Auto-Run.
You can also set to Monitor one or more Drives and set the time, as to how frequently you want the Drive monitored.
Should you wish, you can change the Drive's label and the Icon too. Apart from giving you basic information about the Drive, it also lets you tweak minor settings like Show drive letters, labels, never show drive letters, Enable / Disable Write Protection, and so on.
Drive-Thru is a pretty handy Drive Manager you might want to have a look at.
You can download it from Softpedia. I tested it and it still works on Windows 11.