While Windows 10 offers Windows Security as its in-built defense against malware, one can always choose to install a third-party application on Windows 10. In this post, I am sharing my experience of IObit Malware Fighter Free. Its an on-demand antivirus scanner for the computer.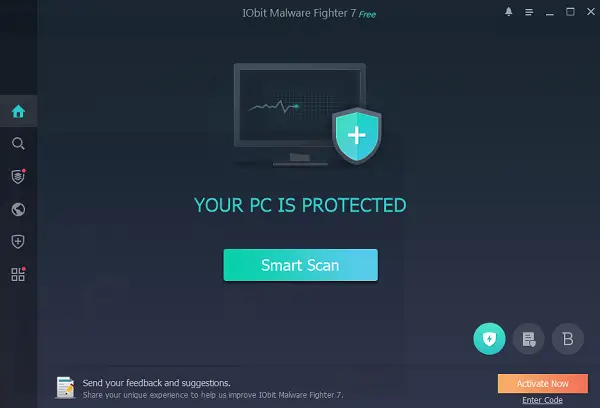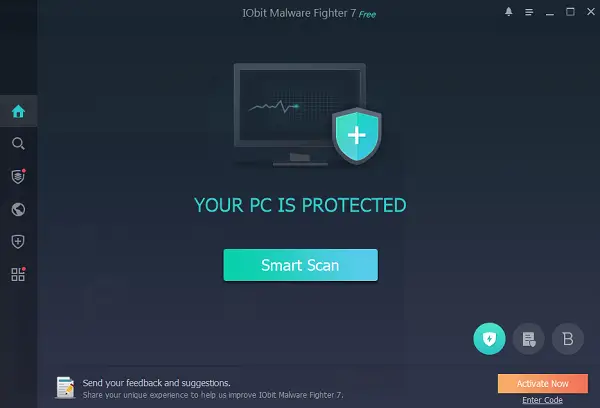 IObit Malware Fighter Free for Windows PC
Here is the list of features you will get in the free version of IObit Malware Fighter:
On-demand antivirus scanner
Browser Protection.
1] On-demand antivirus scanner
It is a light-weight antivirus scanner which can protect against threats including ransomware and spyware. I had used the on-demand scanner while I am working, and it did not take a toll on the system. The software claims to keep you safe from even the newest malware, and with Bitdefender engine, it can protect against 200 million anti-malware.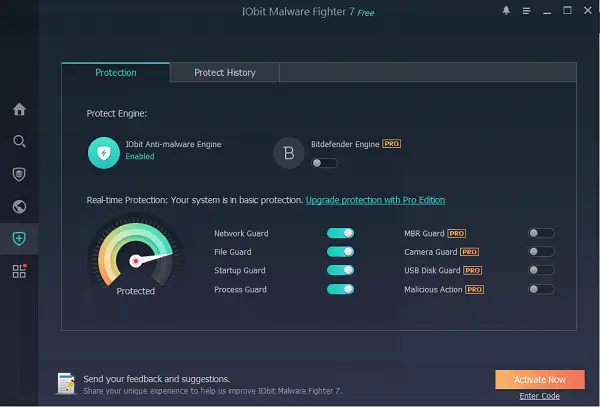 When you initiate the scanner, it checks on System critical files, Processes, Registry, and files. Once done, you will get an overall result if there was a problem with the system. You can choose to automatically remove files after the scan is complete or choose to auto remove, and shutdown/hibernate/sleep the Windows 10 PC.
Lastly, there is a Scan section. You can use it to scan a hard drive or a file if you need for that.
2] Browser Protection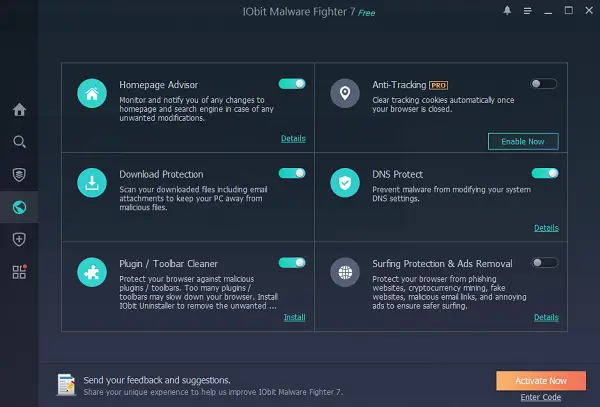 Prevention is better than cure, and IObit makes sure to safeguard your browsing. Phishing websites are marked, any attempt to change browser experience is blocked, download protection, DNS protection, toolbar, plugin cleaner, and more.
So if you are looking for an extra hand when it comes to scanning files and needs real-time protection, you can use IObit Malware Fighter along with Windows Security without a problem.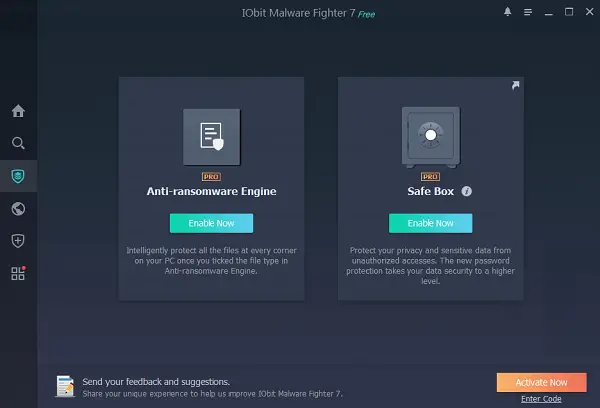 However, the only thing which I did not like about the software is that there is much effort to sell and upgrade. Most of the features are locked down, and unless you need a backup software to scan, you can skip it.
Visit iobit.com and scroll down a bit till you see the Download button. IObit Malware Fighter works as freeware unless you choose to upgrade to Pro. You can use it as a second opinion on-demand antivirus scanner on your PC.