Security is the main concern while browsing the web and thus Internet Explorer (IE) has some extra capabilities to warn you if it detects something harmful. Many times, it happens that we are lost in browsing the Internet and unknowingly click on suspicious links. These links may affect our system by injecting malware. But whenever we hit such malicious links, IE warns us and ends the session instantly by saying:
Internet Explorer has closed this webpage to help protect your computer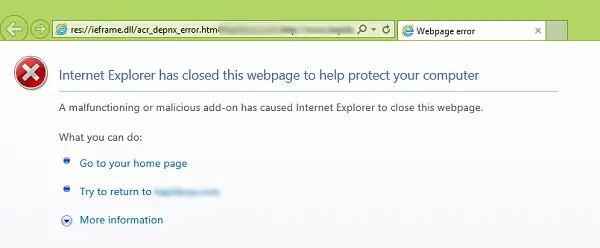 However, I have recently noticed that IE was throwing me this warning even if I was visiting some safe sites. For example, while playing games on Facebook, I got this warning and it immediately stopped the page rendering. I re-tried to open the same page in the next session, but the same thing happened again.
You could do the following if you constantly receive this warning.
By running Internet Explorer in no add-ons mode
Press Windows Key + R and type iexplore -extoff in the Run dialog box and click OK.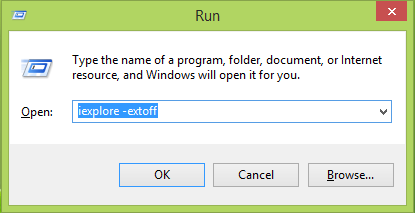 What it will do is that it opens IE in no add-ons mode. Hence if an add-on is causing the issue, IE should open normally in no add-ons mode. You can remove the malfunctioned add-on to have hassle-free experience with IE.
By changing data execution prevention settings
While we do not recommend that you do this, if for some reason, you wish to, you could disable Data Execution Prevention.
1. Press Windows Key + R and type sysdm.cpl in the Run dialog box and click OK.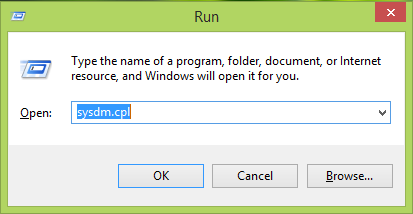 2. In the System Properties window, switch to Advanced tab and under Performance section, click Settings.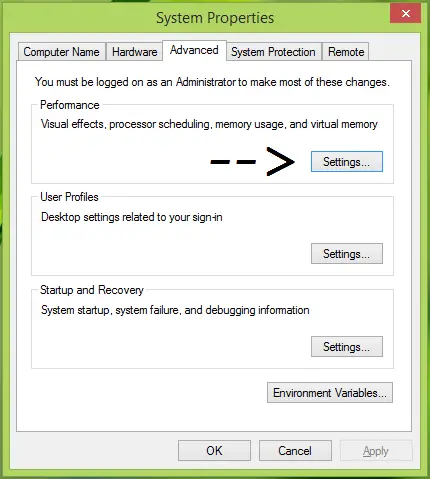 3. Moving on, in the Performance Options window, switch to the Data Execution Prevention tab and select Turn on DEP for all programs and services except those I select to disable DEP.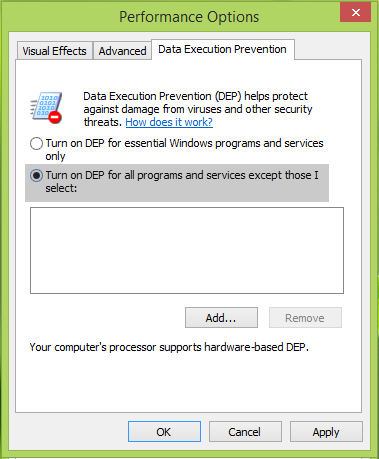 Here a list of programs will appear and you have to choose the program that you want to turn off DEP for – in this case, Internet Explorer. You can also Add the programs by browsing via Program Files folder of the system root directory. Once you're done click Apply followed by OK.
Alternatively, you could also follow the procedure laid down in this post – Enable or Disable Data Execution Prevention (DEP) for Internet Explorer only.
Restart the machine and the error should be resolved by now. If the issue still persists, try resetting IE.