Need to send short mails quickly? Maybe you don't want to wait for your Mail Client to open on maybe you just don't feel like clicking a couple of times to use the web interface. In such cases our new freeware InstaMailer will help you.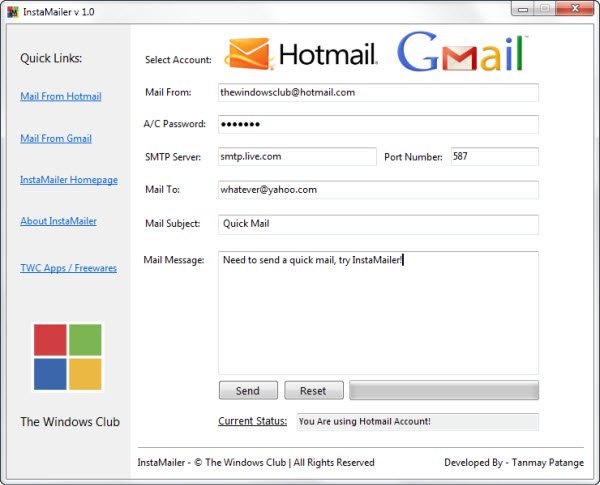 InstaMailer will allow you to quickly send email to any email ID using your Hotmail and Gmail accounts. This software will be especially useful in situations where you need to quickly send out mail to someone and you don't want go through the process of opening the web interface or your default mail client.
To send a mail, simply select the account you wish to use – Hotmail or Gmail. The tool will fill out the SMTP Server and Port Number for your. Enter the 'From' and 'To' mail ID's. Enter your password.
For security reasons, the app does not store your credentials, so you will have to enter them every time.
Once done, fill in the Subject, the Message and click on Send.
Once the mail is sent you will see a confirmation box : Mail Sent Successfully.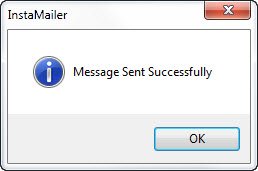 It works on Windows 8, Windows 7 and Windows Vista, 32-bit and 64-bit too.

InstaMailer v1.0 is a small 460KB portable freeware, developed by TWC reader and TGC author Tanmay Patange.
If you wish to give feedback, you may do so in the comments section.