Windows 11 and Windows 10 by default displays 12 items in the Taskbar Jump Lists. In Windows 7 you could change this number via Taskbar and Start Menu Properties, Now this is no longer possible.
Increase number of Jump List items in Windows 11/10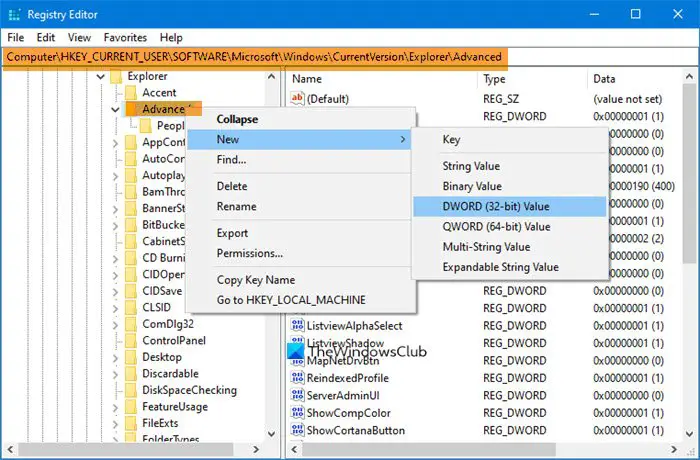 If you want to change or increase the number of Jump List items in Windows 11/10, you will have to make use of the Registry Editor.
Open Registry Editor and navigate to the following key:
HKEY_CURRENT_USER\SOFTWARE\Microsoft\Windows\CurrentVersion\Explorer\Advanced
Right-click Advanced > New > DWORD (32-bit) Value.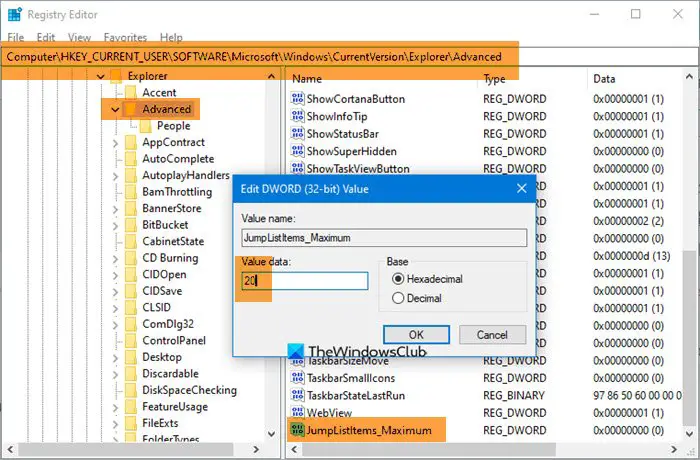 Name it JumpListItems_Maximum
Now double-click on it and change its Value data to the number of items you want to be displayed – say 20.
Exit Registry.
Restart Explorer and you are all set!
It may be a good idea to occasionally clear the Jump List history. If you do not use this feature, you can always disable Jump Lists.
Now read: Taskbar Explorer icon Jump List not working.