If you often upload images to various sites like Google Drive, Flickr, Dropbox, ImageBan, etc. it becomes quite a  time-consuming job to upload them to multiple servers or servers, since you need to open each website and log into the account and upload them. To save your time, you can use a tool called Image Uploader that allows you to upload an image to more than 50 sites from one panel.
Upload images to multiple sites at once
There are more than 50 sites that you can upload images to, using Image Uploader app. Some of them are as follows:
Dropbox
Google Drive
Flickr
net
ru
com
com
info
Imgur
com
com
Zippyshare
Image Uploader for Windows
Image Uploader is an open-source portable application, and the source code is available on GitHub. After downloading it, unzip it, and you will find an executable file called Image Uploader.exe. Double-click on it to open the app.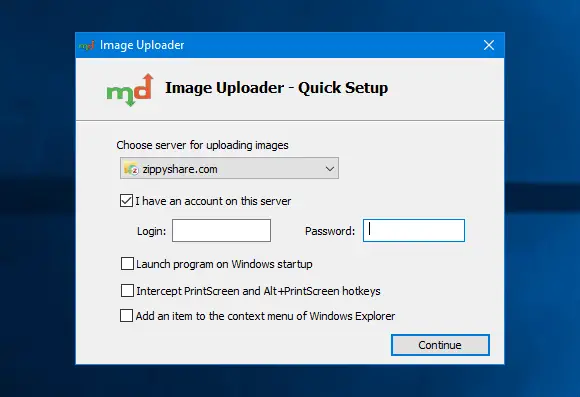 From here, you need to choose a server where you want to upload your image. For example, if you want to upload a picture to zippyshare, select it from the drop-down menu.
Next, select the checkbox that says I have an account on this server. Following that, you need to enter your username and password in the box. Nest you will see the following window-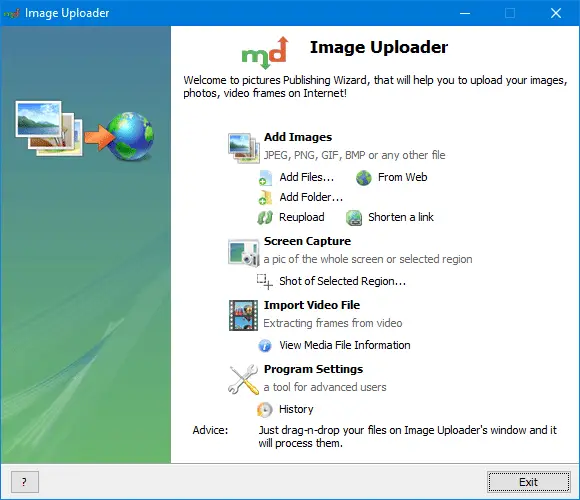 From here, you can choose your image/s. The best thing is that you can capture the screen as well.
Another important feature is you can import a video file and extract particular frame too. If you already have an image and you want to upload it, select the first option, and you will get a window like this: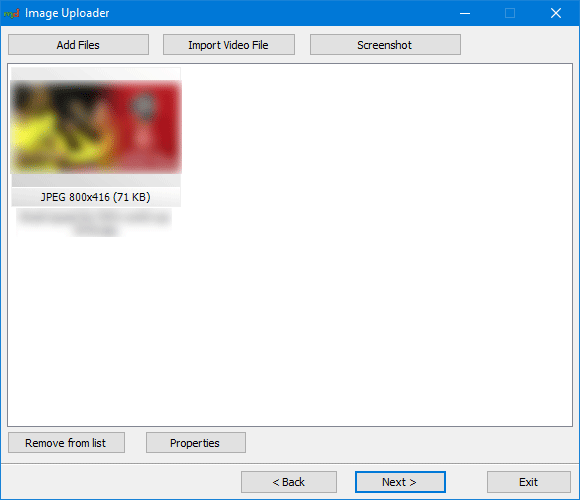 Click Next and Upload button after that.
It consumes time-based on your image size and your internet speed to upload the image to a particular server.
If you choose Screen Capture to select an image, you will get a screen capture tool like this: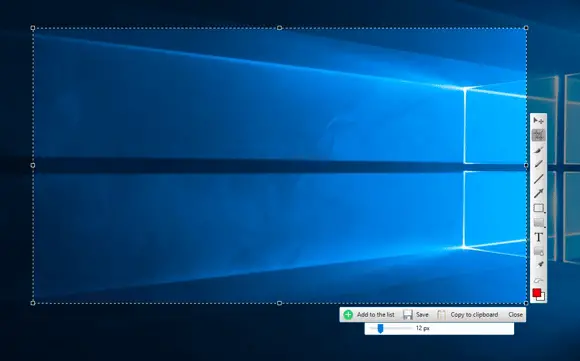 After that, you will get the same option to upload the picture to a server.
I hope this simple tool will be helpful for you. If you like Image Uploader, you can download it from here.