If you want to check if a website is safe to visit or block various online trackers, you can use the Avast extension on Chrome, Firefox, and Edge browsers. Here is how you can install, set up, and use the Avast extension on Google Chrome, Microsoft Edge, and Mozilla Firefox browser on Windows 11/10.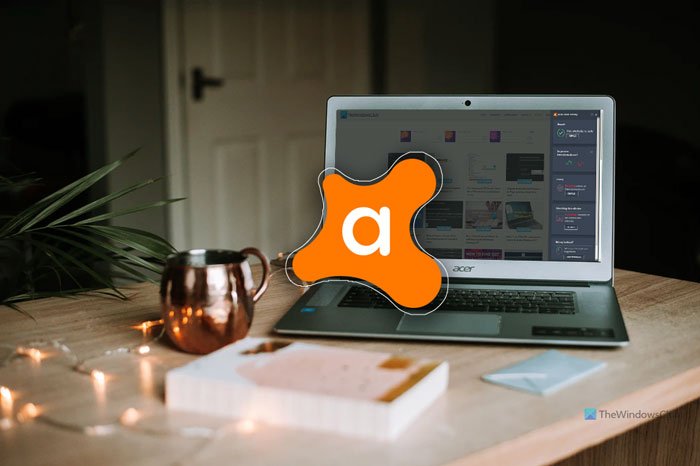 What is Avast extension?
Avast is a popular free/paid antivirus tool that you can use on Windows 11/10 computers to get rid of the virus, malware, etc. Unless you opt for the Premium or Ultimate security by spending some money, your free Avast antivirus cannot tell you if a website is safe to visit or not. That is why you should install Avast browser extension compatible with Chrome, Firefox, and Edge – which is a website URL scanner addon. You do not need to have Avast antivirus on your computer to use this browser extension, which is the best part.
Avast browser extension features
There are several features that you may like:
It tells you whether a site is safe to visit or not. Whether you visit the site directly or go through a Google search, you can find the same result. Either way, you can find three different badges: Green (Safe to visit), Gray (Unknown), Red (Not safe to visit). The best thing is that you can rate any website as you visit.
There could be times when you see Google Ads all the time, and it seems like following you around the internet. To opt out of personalized advertisements, you have to stop various trackers. The Avast extension can help you do that. Whether it is a social network websites' trackers or advertisement, you can easily opt-out of the personalized ads.
Various websites use different trackers to provide their users with a better user experience. However, you may not like all such practices and want to get rid of those trackers. It is possible to do that with the help of the Avast extension for Chrome, Edge, and Firefox.
There are more other options and features included in this tool, and you have to use it to know more about them.
How to use Avast extension on Chrome, Firefox, and Edge
To use Avast extension on Chrome, Firefox, and Edge, follow these steps:
Visit the official extension/add-on repository of your browser.
Click the Add to Chrome/Add to Firefox button to install the extension.
Click on the Avast extension icon in the toolbar.
Click on the DETAILS button to check the respective information.
To learn more about these steps, continue reading.
At first, you have to install this extension in your browser. Depending upon the browser, you have to click the Add to Chrome/Add to Firefox button to start the installation process.
Once you install it successfully, you can see an icon in the toolbar that you can click on to view details about a website. This panel contains mainly four sections – Security, Trust, Privacy, and Advertising data collection.
The Security section shows whether a website is safe to visit or not. The Trust section shows a thumbs up/down button to rate a website.
Next, Privacy, which helps you find all the trackers used by the website.
The last thing is Advertising data collection, which shows all the advertisers and advertisements-related information.
The last two sections come with a button called DETAILS. You can click on this button to find more information. For example, it shows if the website uses a social networking tracker, ad tracker, etc. On the other hand, you can opt out of various personalized advertisements as well. The essential thing is that you can opt out of such advertisements from multiple advertisers at once.
As mentioned earlier, this extension shows a badge when you search for something in the Google or Bing search engine. A green shield means that the site is safe.
Apart from these, this extension comes with some settings or options that you can use to customize the usage. To open Settings, open the extension panel and click on the settings gear icon visible on the top-right corner.
Here you can find these options:
Mark my search results
Show tooltips for search results
Show total trackers on a site
Automatically block all trackers
Allow analysis of product performance and usage for new product development
You can enable or disable these features or options by adding or removing a tick in the corresponding checkbox.
How do I add Avast extension to Chrome?
To install or add the Avast extension to Chrome, you have to visit the Chrome Web Store, find out Avast Online Security, and click on the Add to Chrome button. The process is almost the same for Edge and Firefox browser, but you have to visit the Firefox add-on gallery instead of Chrome Web Store.
Related: Best Free Browser Extensions to Stay Anonymous and Secure on your Windows PC.
Is Avast Chrome extension free?
Yes, the Avast Chrome extension is free to install and use on the browser. You can install this Avast Online Security extension in Edge, Chrome, and Firefox browsers.
That's all! If you like, you can download the Avast extension for Chrome and Edge from chrome.google.com and for Firefox from addons.mozilla.org.
Now read: How to completely uninstall Avast antivirus from Windows.