An Apple SuperDrive comes in handy if you are looking for an external optical disc that can be used on a Windows PC. In this post, we will look at how to use Apple SuperDrive on Windows 11 and Windows 10.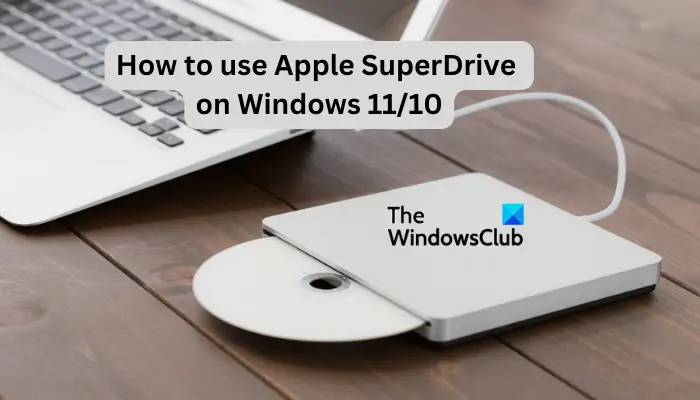 To seamlessly use Apple SuperDrive, you must have installed the Boot Camp driver for Windows. Once this is done, you will be able to use the SuperDrive on Windows and Mac without failing.
With the advancement of the internet and streaming, DVD usage seems to decrease daily. As you might be aware, modern Apple and Windows laptops don't come with DVD/CD drives. This is where devices like Apple SuperDrive come in to help you play, read and write these optical drives if you still have them in store. Let's get started now.
What is an Apple SuperDrive?
An Apple SuperDrive is an optical drive that is connected to a computer using USB ports. It is also known as Apple USB SuperDrive. At first, Apple placed this drive on the market back in 2008 after the launch of the MacBook Air which had no CD or DVD slots. With its popularity, Windows users can now use it. However, they must have the necessary drivers or virtual machines to get the functionality. The SuperDrive allows users to play DVDs/CDs, store data, music, etc which can be accessed offline.
How to use Apple SuperDrive on Windows 11/10
To use Apple SuperDrive on Windows 11 or Windows 10, you need to download the Boot Camp driver to enable Windows to have the functionality. Follow the steps below to make Apple SuperDrive work on Windows 11/10: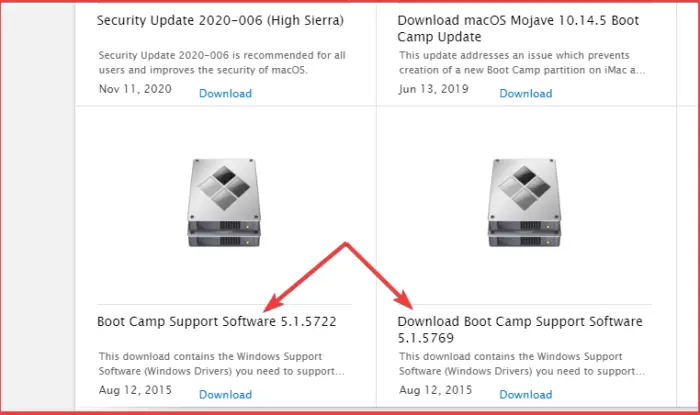 Go to Apple's download page and locate the most recent Boot Camp drivers. Download it and note the download location for the zip file.
Open your downloads and right click on the Boot Camp file and then choose Extract All.
After extraction, locate the AppleODDInstaller64.exe file and launch. Or you can use the path /BootCamp/Drivers/Apple/AppleODDInstaller64.exe to locate the file. Next, follow the on-screen directions on the installation wizard to complete the process.
Once the installation is complete go ahead and insert the disk. At this stage, you can use it as you normally use others. You will see the SuperDrive on File Explorer under This PC folder.
NOTE: If you plug in Apple SuperDrive on a Windows PC before you download and install Boot Camp drivers, your computer may recognize the device under This PC, but it cannot play, read, or write anything from it. Actually, the CD/DVD might not go all the way in.
We hope you can now use Apple SuperDrive on Windows 11/10
Read: How to sync Apple Reminders with Microsoft To Do
Is the Apple USB SuperDrive a DVD player?
The Apple USB SuperDrive can write and play DVDs and CDs.It's portable and you can use it at home, on the road, etc. It's a good way to watch movies and music stored in DVDs, create backups, install software, etc. – if your PC has no inbuilt DVD player.
Read: How to Delete or Recover Photos from Apple iCloud
Why is SuperDrive not working on my PC?
Apple SuperDrive may not work on Windows PC due to driver issues, poor USB connection, spoiled SuperDrive, or incompatibilities. To fix this, you need to disconnect all cables and reconnect them back, reinstall the Boot Camp drivers. Also, change the USB ports, and restart your computer. Finally, if nothing works for you, you may need to contact the Microsoft or Apply support team.