If you have an Apple iCloud account, you don't have to restrict yourself to Apple products when it comes down to deleting pictures from the same account. There is no need to download a special application either since there is an easy way to get the job done on Windows. In this post, we will show you how to delete and recover Photos from Apple iCloud.
How to delete pictures from iCloud on the web
Deleting photos from iCloud on the web via a Windows computer is very easy. Follow the steps laid out here to get the job done.
Launch your favorite browser and navigate to the official website and sign in with your AppleID and password.
This will bring you to the Photo section of iCloud.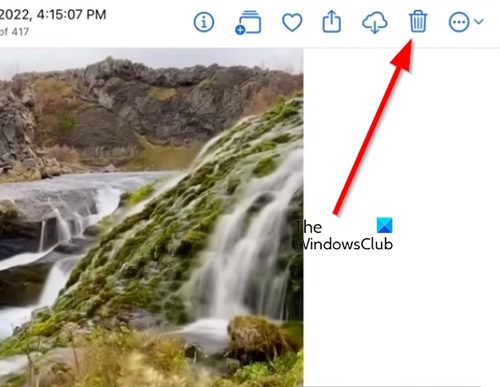 To delete unwanted photos Apple iCloud frees up some well-needed space:
Click on the image you want to delete.
Look to the top-right section of the page for a Trash icon.
Click on it, then select Delete to have it removed from your computer.
To delete multiple pictures at the same time, please click on a single photo, press Ctrl, then click on the other images you want to remove.
Once they are all selected in a photo group, click the Trash icon and send all of them into the trash bin.
READ: iCloud will not let me sign in or sign out on PC
Recover recently deleted photos in Apple iCloud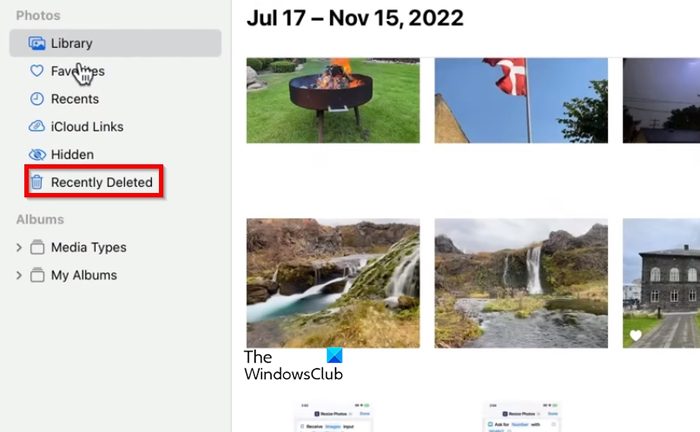 Images deleted from your iCloud account on the web can be retrieved within a maximum of 30 days after removal.
Look to the left pane of the Photos section in iCloud.
Click on Recently Deleted, then select the picture you want to recover.
Once selected, click on the Recover button to remove the image forever.
That's it!
Are permanently deleted photos gone forever iCloud?
When photos are deleted from iCloud, they are sent to the trash where they will stay for a maximum of 30 days before they are permanently deleted. Once this happens, the user will have no possible way to recover the images.
How do I recover permanently deleted photos from iCloud without backup?
Recovering photos that were deleted permanently is impossible at this time. However, you can recover pictures on iCloud via the Recently Deleted area before the 30-day deadline, or from the last backup data.