A day might come when you may need to find out which one of your Windows 11/10 applications is using the internet in the background. Instead of going around checking each app individually, there is an easier way to get this job done.
Why would someone want to know which app is using the internet in the background?
There are situations where users are experiencing slowdowns with their internet connection, and usually, this is caused by apps running in the background. If the user can figure out which app is the culprit, then it's easy to decide which steps to take from there.
How to check which program or application is using the Internet?
Let us see how to check the background running apps that are using the internet in Windows 11/10. We suggest you keep reading the information below to learn everything you need.
When it comes down to Windows 11, things are a bit different compared to Windows 10 and others before. To solve this problem, we first need to open the Task Manager, but doing so without hotkeys is different, surprisingly.
Open the Task Manager
Choose the Processes tab
Look at Network column to see the apps using data
Check how much data each individual app has used.
Alright, then. The first thing you need to do here is to fire up the Task Manager. We can do this by pressing Ctrl + Shift + Esc.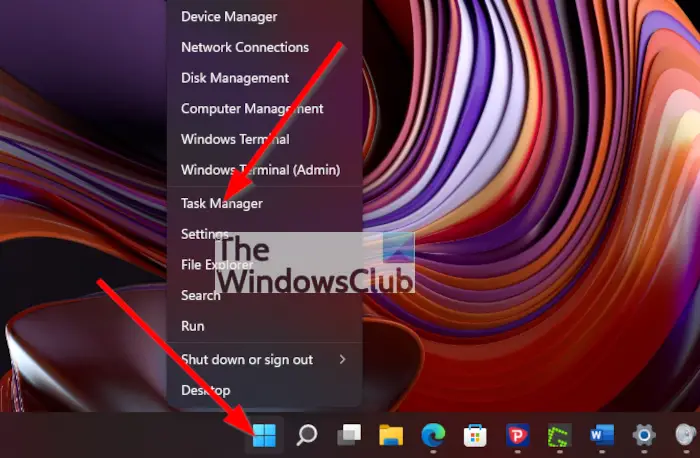 Alternatively, you can right-click on the Start Menu button located on the Task Bar, and from there, select Task Manager from the context menu to open it.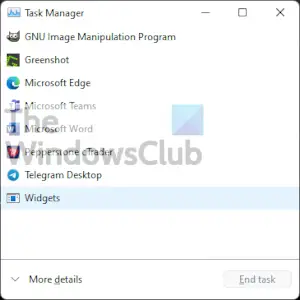 After you've opened the Task Manager, you should waste no time by clicking on Processes. If you do not see that option, then chances are Task Manager is showing the simple mode. Just click on More Details to reveal additional features, then click on Processes when done.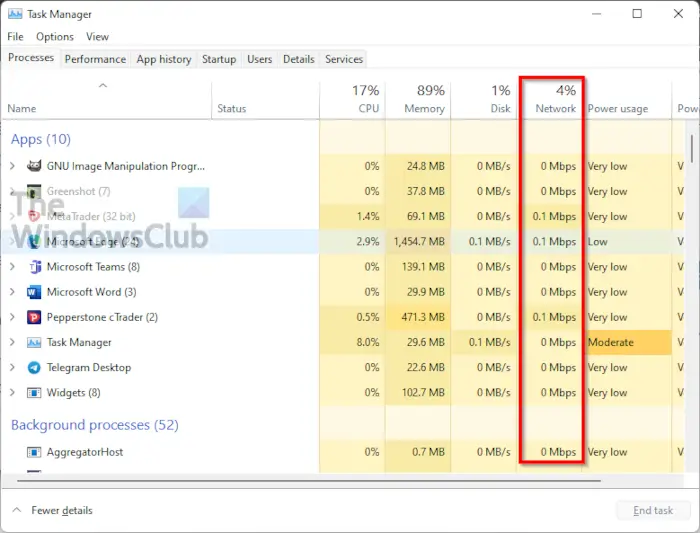 Now, if you look to the right within the Task Manager, you should see several detailed information. Ignore them all and focus on Network instead. Here you should see network usage of all opened applications running on your Windows 11 machine.
If you're interested in knowing how much data one or more apps have used since installation, then the Task Manager is not where you want to be.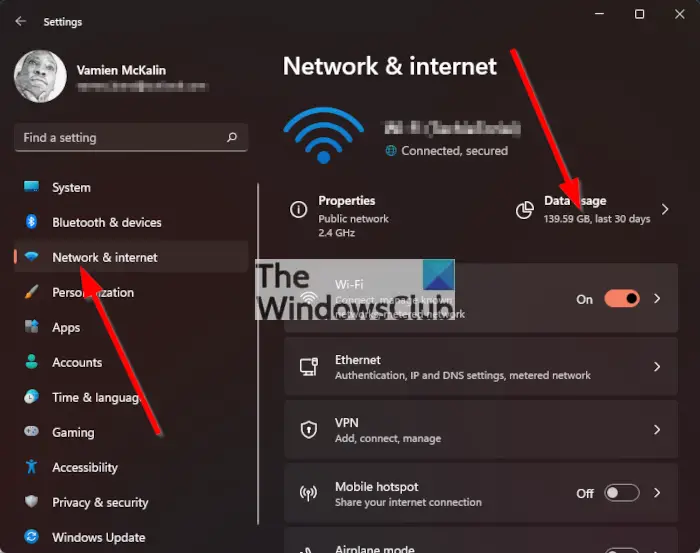 The Task Manager only shows data relating to the time the app was opened and connected to the internet.
To check the overall data usage of apps, you must open the Settings app by pressing the Windows key + I, then look for Network & Internet via the left pane and click on it. After you have done that, please click on Data Usage, then wait for the list to load.
After it has loaded, you should see a list of apps that have used the most data since their installation.
Read: Microsoft Teams cannot open files in Desktop app in Windows 11.