When running applications in full-screen, Windows hides all visible elements, including the Taskbar. In this situation, if you need to access anything that is on the taskbar, then it's possible only if you exit the full screen. This isn't very pleasant. In this post, we will show how you can show Taskbar in Full-Screen mode on Windows 11/10.
Show Taskbar in Full-Screen mode on Windows 11/10
Here are few methods you can use to display or show the taskbar in Full-Screen mode:
Press Win Key
Use Win+T or Win+B Keyboard Shortcuts
Use Alt+Tab or Ctrl+Tab.
Every method has its own advantage, so make sure to try each of them.
1] Press Win Key
If you press the Windows key on the keyboard, to open Start, it will instantly display the taskbar, and when you release it, the full-screen mode will resume.
This is excellent if you need to check on the clock or the taskbar for any status update.
2] Win+T or Win+B
The solution is straightforward and can be achieved using two keyboard shortcuts— Win + T or Win + B.
When using Win+B, it will bring up the taskbar, and if you want to switch, you can switch between the apps or click on the same app, which was in full screen.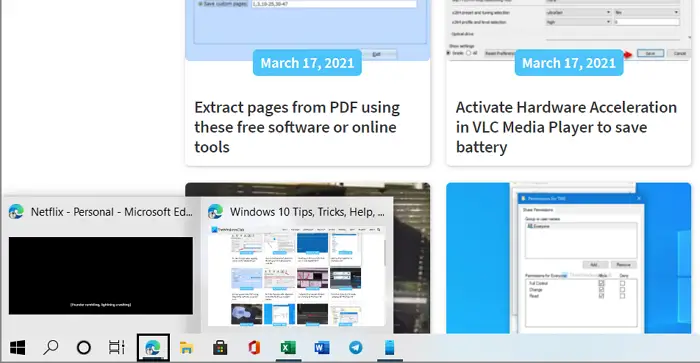 When using Win+T, this keyboard shortcut will focus the apps on the taskbar.
If you have multiple instances of the app, you can switch between them.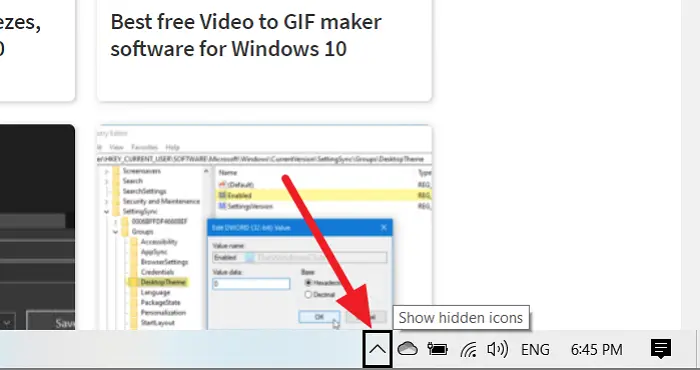 Win + B: It will focus items on the system tray or the small arrow on the taskbar, so you can click on it to see all the hidden apps.
Both of these shortcut keys will work on all applications, including those from Microsoft Store. Unlike the Start menu, the only drawback is that you need to click on the full-screen app again to go back to full-screen mode.
3] Alt+Tab or Ctrl+Tab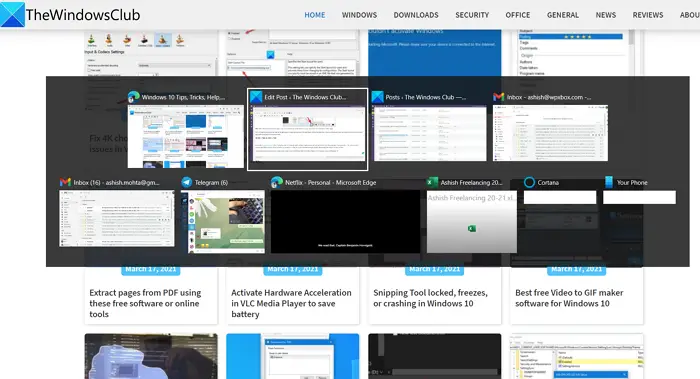 It's another keyboard shortcut that I find better than all to quickly switch between applications and then get back to the full-screen app.
If you press Alt + Tab, you can get a preview and switch between them, but when you press Ctrl + Tab, you cycle between open applications. Both display the taskbar for easy access.
You can use one of these methods to show Taskbar in Full-Screen mode on Windows 11/10.
Read: Taskbar does not hide when in full-screen mode.