Skype is one of the oldest and the best video and audio conferencing service in the world. After buying Skype a few years ago, Microsoft has managed to make it a part of their productivity suite and is constantly pushing it forward to help their Skype users to be more productive on almost all fronts. The Skype Insider Program helps users to test pre-release builds of Skype and provide direct feedback to the development team at Microsoft to help build Skype. Recently, Microsoft has announced that the Screen Share feature is coming to Skype for Android and iOS as well.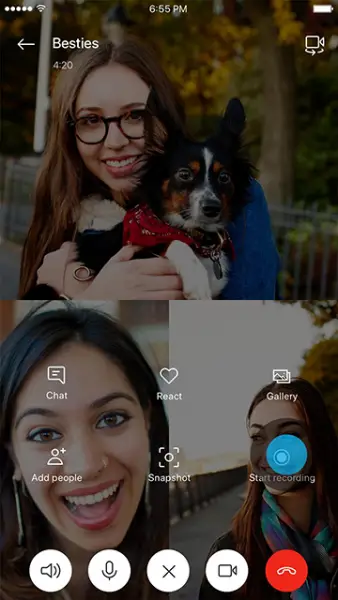 Want to show your coworkers a PowerPoint presentation? Or share your swipes on dating apps? Or maybe do some online shopping with your bestie? Starting today, Skype has you covered.
Share screen on Skype for Android and iOS
First of all, it is worth noting that Skype now supports group video calls up to 50 people at a time. This means that you can share your Android or iOS device's screen with update 49 people at a time.
So, once you are on a call with someone on Skype using your Android or iOS device, just tap on the menu button denoted by three horizontal dots on the bottom right portion of the screen.
Ignoring the list of options, look for the ribbon of 4 iconic options on the bottom part of the screen.
On the rightmost corner, you would find the Share Screen button denoted by two squares place in front of each other.
As soon as you tap on it, your Android or iOS device's screen will be open to being shared.
This feature has long been available for Skype for Desktop and Mac. But it is a big deal for this feature to make it on mobile devices. This is because, anyone can be productive by being able to give a presentation while on the go, or they can just shop online with their buddies and more.