There are times when Microsoft Excel fails to work as intended, and as such, the best you can do in some situations is to reset the application back to factory settings. Out of all the other methods, resetting Excel to its default settings is the best option you have.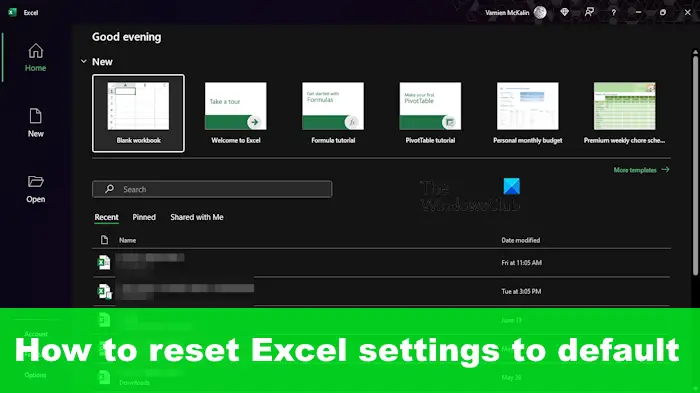 We will discuss the method for resting Excel to default settings. A second method exists, but it's all about reinstalling the application. We would rather avoid having to do that at all costs, but you are free to take that step if you feel the need.
How to reset Microsoft Excel to default settings
Learning how to reset the Excel application does not take much effort with the right information as explained here.
Before opening the Registry Editor, you must first ensure that Excel is closed and create a system restore point. This is very important, so keep that in mind.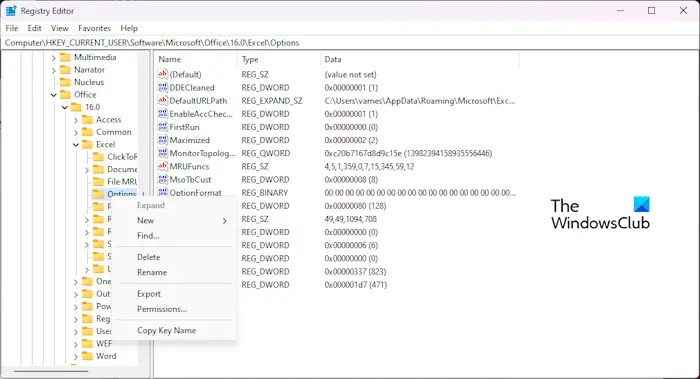 The next step here is to press Windows key + R. Right away the Run dialog box should open.
From here, type the following command into the box:
Regedit
Hit the Enter key on your keyboard, or click on OK.
The Registry Editor should now be visible.
You must now go to this Excel key that is linked to the version of the application currently installed on your computer. The full path is as follows if you're using Office 365 is:
HKEY_CURRENT_USER\SOFTWARE\Microsoft\Office\16.0\Excel
Go ahead and expand the Excel key.
Right-click on the Options folder or key and select Delete.
When prompted, please click on Yes to confirm your choice.
Close the Registry Editor after the subkey is gone.
Finally, open Microsoft Excel, and you'll be greeted with a factory reset application.
READ: How to enable and use VBA in Excel
Can we reset Excel?
If, at some point, you wish to bring Excel back to its default state, then you can use the Windows Registry as explained in this post, Quick Repair Office via Settings or reinstall the entire Office 365 suite of applications.
READ: How to remove dashes in Excel
How do I reset all data in Excel?
To clear all content and formatting from cells in Microsoft Excel, you must use the Clear All shortcut. Simply select the cells you want to clear, and from there, press the Ctrl + Shift + A keys found on your keyboard. Right away, all content and formatting in your selected cells will disappear.
READ: