Spotify is the best app for Windows that makes it possible for users to listen to their favorite songs and podcasts. While listening to content from the platform, you may feel the need to increase the volume. You can do this via your computer, of course, but what if that's not enough? If that is indeed the case, then it is possible to make the Spotify volume louder than normal directly from the app itself. From our point of view, this is a solid feature that other music streaming tools should copy.
How to make Spotify louder on Windows 11
To make Spotify volume louder on Windows 11, follow these steps:
Open Spotify
Click the three-dot menu in the upper-left corner
Select Preferences
Set the Volume level to Loud
Increase Spotify volume level on mobile
We assume the Spotify app has already been downloaded and installed on your computer.
Now, open the Spotify app and sign in with your relevant information if required.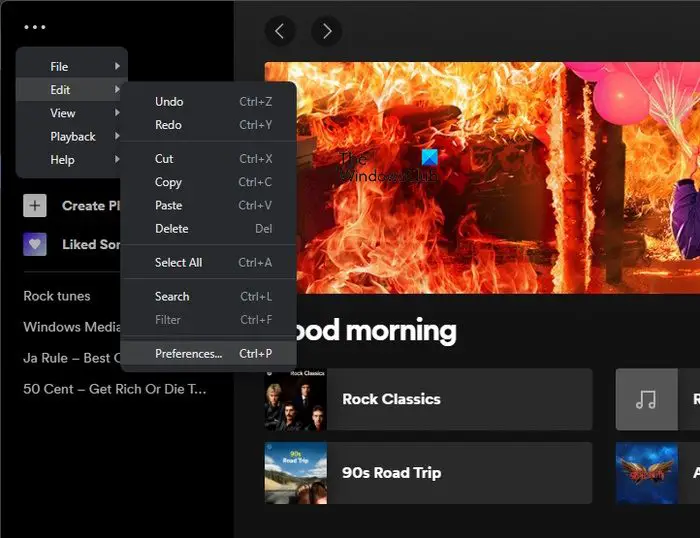 Once signed into your account, you must find your way to the Preferences menu.
Do this by clicking the three-dot menu in the upper-left corner.
After that, select the Edit button right away.
You should now see Preferences, so click on it.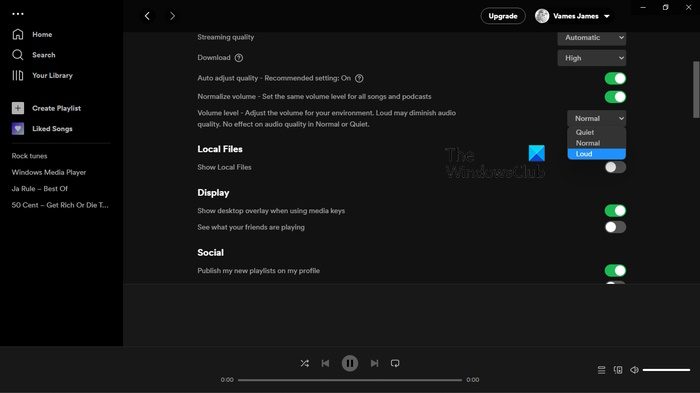 The next thing to do here is to navigate to the Volume level section and change it to Loud as follows:
Go to the Audio Quality section, then click the dropdown menu directly next to Volume Level.
After you've done that, change it to Loud.
Bear in mind that this will likely decrease audio quality, but at least the volume will be louder than before.
Now, you have to increase Spotify volume level on your mobile phone. Getting this done on a smartphone or tablet is just as easy. Simply ensure the Spotify app is installed and opened.
Tap the gear icon via the top-right corner, then select Settings.
Tap the Playback option from the list.
Scroll down until you see the Volume Level area.
Choose the Loud option, then test it by playing back one of your favorite content.
READ: No Sound in Spotify on Windows PC
Should I use 16 or 24-bit for Spotify?
Spotify generally plays back content in 16-bit, but if your output is 24, then it is possible to use your computer volume controls without having to worry about losing quality. Furthermore, ensure that Spotify's automatic volume normalization is turned off for the best possible quality.
READ: Fix Spotify keeps lowering Volume on Windows PC
How much does Spotify cost?
At the time of writing, Spotify will set you back a minimum of $9.99 if you can't be bothered with the free version. From our point of view, the price is worth it, especially if you're the type of person who loves listening to music on the go.
READ: How to clear the queue in Spotify for Windows and Mobile.