If you'd like to hide the system tray or the notifications area in Windows 7 you can do so as follows.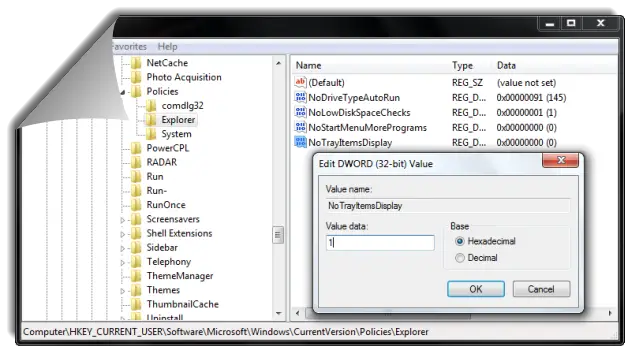 Hide the Notifications Area in Windows 7
Open regedit and navigate to the following registry key
HKEY_CURRENT_USER\Software\Microsoft\Windows\CurrentVersion\Policies\Explorer\NoTrayItemsDisplay
If it does not exist, in the right pane, right-click and create a new DWORD, NoTrayItemsDisplay and give it value '1'. Restart Explorer.
You will find that the notification area is hidden!
You can also do so via the Group Policy Editor.
Open gpedit.msc and navigate to User Configuration > Administrative Templates > Start Menu & Taskbar > Hide the notification area
If this setting is enabled, the user's entire notification area, including the notification icons, is hidden.
If this setting is disabled or is not configured, the notification area is shown in the user's taskbar.
Alternatively, you can also use this nifty app Hide SysTray to hide the notifications area easily.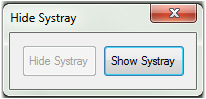 You have to run it as administrator and it requires .NET framework v 4.
Ofcourse, why you'd want to do that is another question, but then the Windows operating system is all about options and it offers this option too!