You may have created a PDF form or a table and have it saved, and now you want to fill it out without printing it before. In this post, we will show you how to fill out a PDF form in Adobe Acrobat. We will also show you how to fill out regular PDF tables.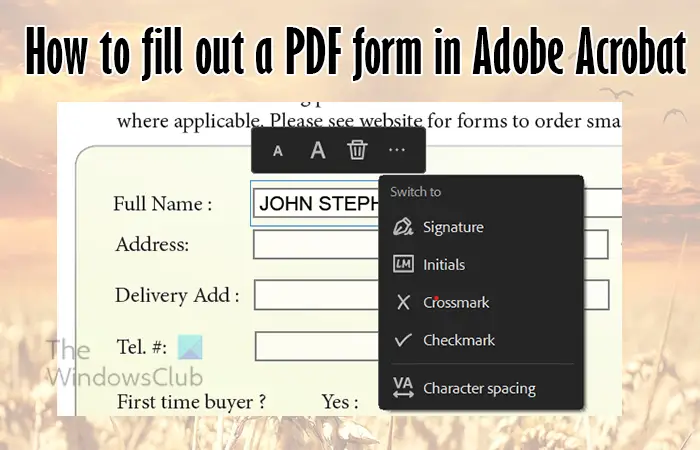 How to fill out a PDF form in Adobe Acrobat
When you receive a PDF form, or if you create one, you may have saved it as a PDF (Print). You may want to fill it out digitally to have the information entered neatly.
Filling out the PDF print form
A PDF print form is a form that was created and exported for printing. It has little to no interactive element. The user would then print the form and fill it out, or if they know how they can fill out the form digitally and email or print.
To fill out a PDF form, open it and then go to the left panel and click Fill and Sign. If your PDF was saved as an Interactive PDF with form fields for data, you would not need to click the Fill and Sign button.
When you click the Fill and sign, you will notice that the cursor is changed to enable you to type in any space. Adobe Reader will pick up the space that it can fill out in the form field. If you need to write in an area not designated, you can still click and then write.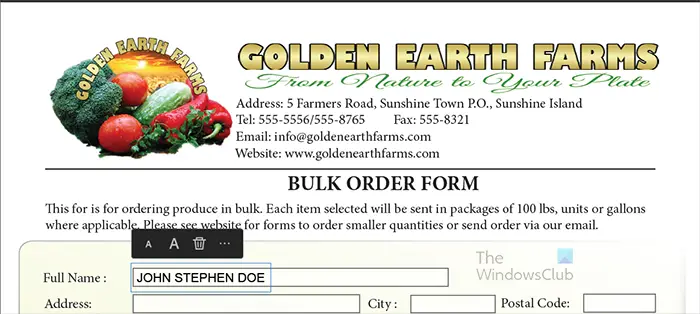 You will be able to increase or decrease the size of the font by clicking the A. The larger A will increase the font size, and the smaller A will decrease the font size. You can delete the font by pressing the Bin icon.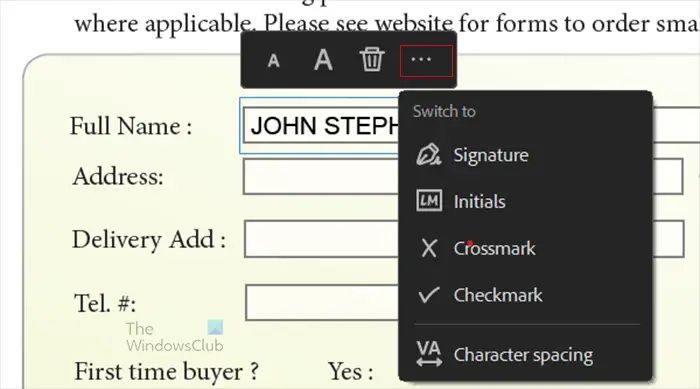 You can choose what you want to type in the field by clicking the three dots. Click on the three dots, and you will see a drop-down menu appear.

You can make notes on other parts of the PDF form that do not have the specified form field. You will notice that the cursor will allow you to click and type almost anywhere.
One good thing about filling out the form digitally is that when you type, Acrobat Reader will remember and suggest when you move to another field and start typing. If you repeat the same things, they will be suggested, and you can just click to fill.
Filling Radio Buttons

If you have Radio Buttons to fill, hover over them while in typing mode and a black dot will appear. Click the radio button, and it will be filled. Note that you will be able to fill two Radio Buttons, so be sure that you fill only the one that you want for the question.
Filling Check Boxes
When you want to fill Check Boxes, you can click the check box while you are in type mode.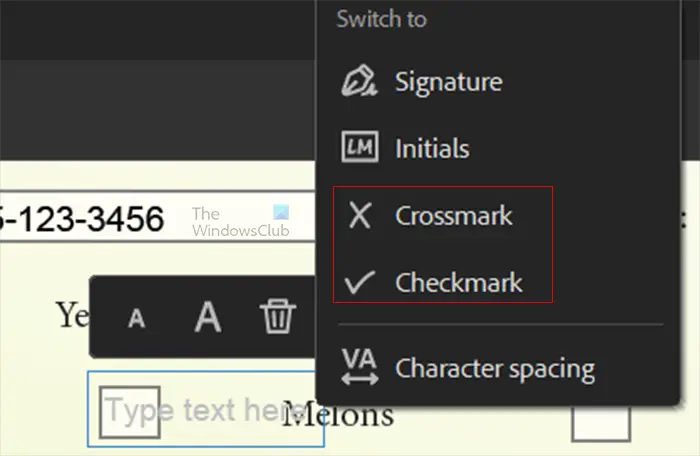 You would then click the three dots, and the drop-down menu will appear. You can then choose a Tick or an X to fill the Check Box)

Whatever fill that you use for the check box will be the default for all the other checkboxes. If the fill is too big you can decrease the size then you can also click it and drag it to fit in the center of the Check Box.
Fill Signature field
When you get to the signature field, you can click on the signature field.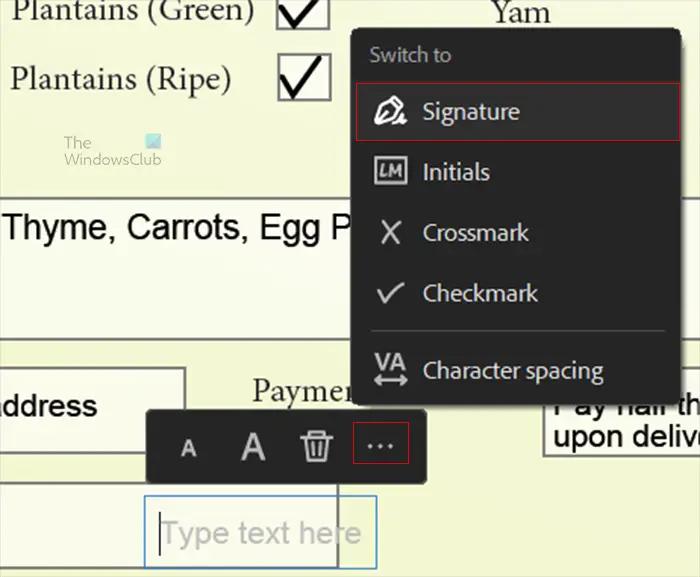 The text option will appear; you then click the three dots, and from the drop-down menu, choose Signature. You then follow the steps to create a signature or add a saved one.
Adding text to non-text areas

As you fill out your form, you may need to add instructions or other text in spaces where no field is provided. You can use the same text cursor, click on any space on the form, and type.
Important Note:
If you have an InDesign form that you created for an Interactive PDF and you want to save it as a PDF print, you will have to make some changes in the options. If you save without changes, the form will come out with the words but no field to collect data. The user will be able to write still, but it will not be as neat because there are no fields for data.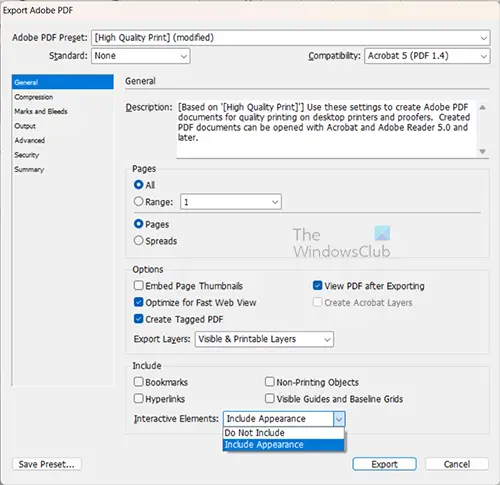 To add designated field areas for persons to type or write, you would choose, Include Appearance in the Interactive Elements option when you are exporting as PDF print.  This will allow the text fields, buttons, combo boxes, checkboxes, and other elements to show. You can remove the buttons in InDesign before saving them as PDF print. Note that your hyperlinked websites will still work in the PDF print.
If you do not want to include the appearance of your interactive elements in your PDF print, you can create lines, boxes, or other elements that would be on the form for the user to fill out. You would just be sure not to make them interactive in InDesign. You would then remove the buttons as well. You would then save this in InDesign as your print version of the form. You would then Export as a PDF print. The user could print and fill, or fill on their computer and email or print and send to you.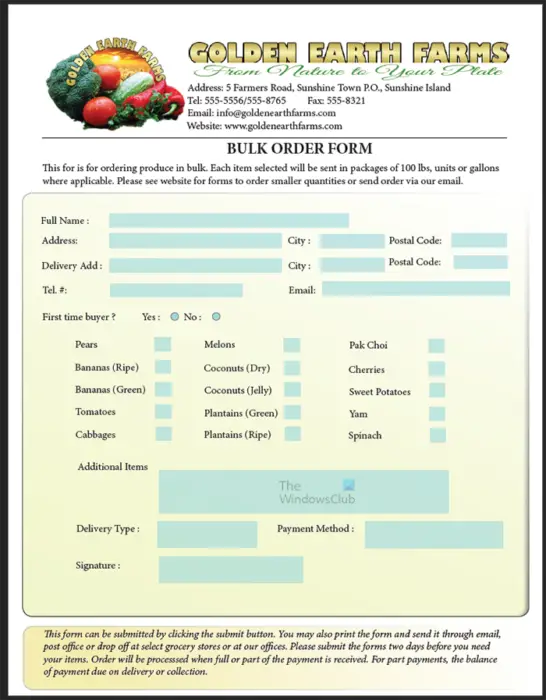 This is a PDF form that was made specifically to be an Interactive PDF, but it was saved as a PDF print. You will be shown the steps to fill out the form. Note that a PDF print is like a flat PDF compared to an Interactive PDF. However, note that you can still fill out the form.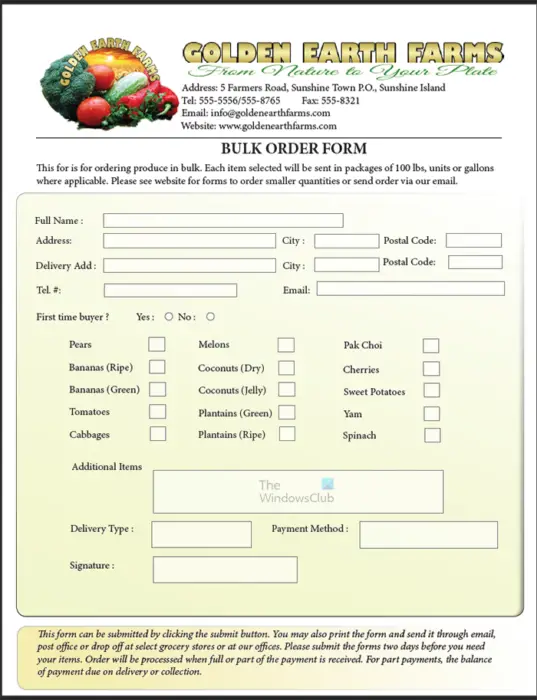 You can make the fields that have no color in them, you could just make the space white so that it would show the black text better. The above form changed the fields to plain white with a grey stroke.
This is a completed PDF Print table filled out in Adobe Acrobat.
Read: How to create fillable PDF forms in InDesign
How to fill out a PDF Table in Adobe Acrobat

If you have a PDF table that you want to fill without printing it, you can do so in Adobe Acrobat Reader.
You would use the same Fill and Sign method to fill out the table as you would do a non-interactive PDF form.
Open the table in Acrobat Reader, then go to the left panel and click Fill and Sign.

When the text cursor appears, click in the cells of the table and type the content. The great thing is that you can press Tab to jump to a new cell in the table.

This is the table that was filled out. You can choose to save the table for your purpose or email it. You can also choose to print the table.
How to fill out a regular PDF Document in Adobe Acrobat
Now that you know how to fill out PDFs that were saved for print and do not have designated interactive fields, you can easily type on a regular PDF document. This document would be a PDF document that wasn't specifically created to be filled. However, you may want to add some text to it. Note that these could be a non-table, non-form PDF that does not have any fields. You would use the same principle to add text to the PDF document.
This is a regular PDF document that wasn't created for you to fill out; however, you can still type on it.
Go to the left panel and Select Fill and Sign then, with the cursor changed to type enabled, click on the PDF and type. The text box will extend automatically to hold your typed text.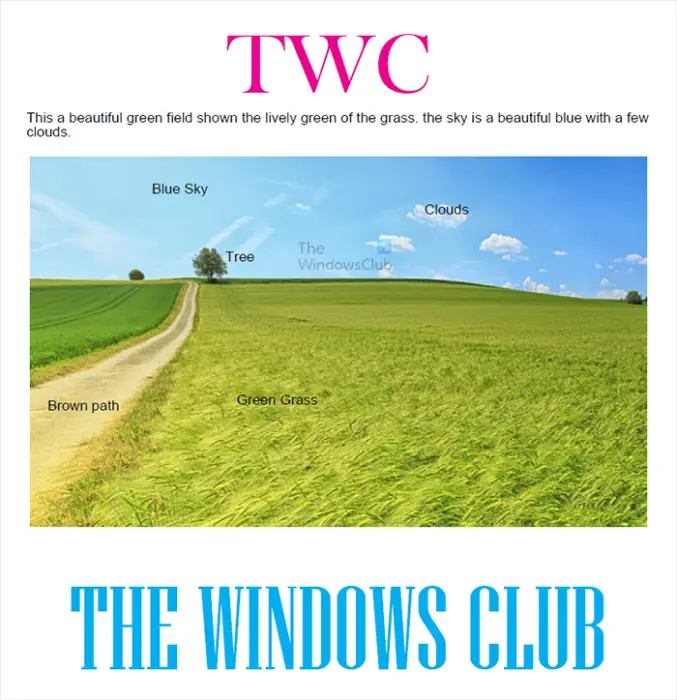 This is the PDF with text added to it using Fill and Sign.
Read: How to create interactive PDF in InDesign
How do I edit a PDF document in Acrobat?
PDF forms can be edited if you have Acrobat Pro on your computer. To edit a PDF document means editing the content of the PDF document. If you have Acrobat Pro, open the PDF document then go to the left panel and click Edit a PDF.
How do I create a fillable PDF form?
To create a fillable PDF form you can use InDesign to create the form. You would add fields and use the Interactive function of InDesign to make the fields Interactive. When you have finished creating the form, you should export the form as an Interactive PDF. Saving as an interactive PDF allows users to easily fill out the form without having to use the Fill and Sign option.