Those who use Google Maps on a regular basis may be looking into how to save their Favorite Places on the platform for future references. Not everyone knows of the ability to save places, and that's understandable, seeing as Google Maps is filled with features; therefore, some might be overlooked.
Because the Google Maps service is used both on mobile and on the web, we are going to explain how to save places to your Favorites on iOS, Android, and obviously, the web via Windows 10. Bear in mind the web version of Maps will also work for other operating systems such as macOS, Ubuntu, and the plethora of Linux distros.
Save Favorite Places on Google Maps via the web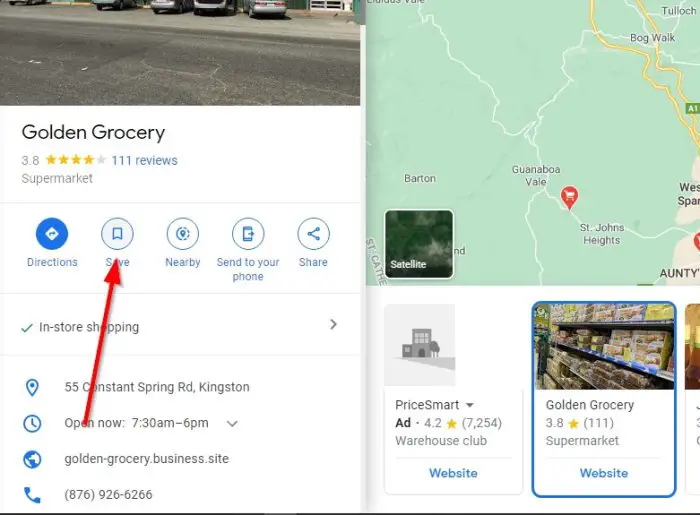 The first thing you will want to do here is to open your preferred modern web browser, and from there, visit the official Google Maps website. The next thing to do here is to find a location you want to save and choose it.
When the location information menu pops up, please click the Save button, and from there, select the list called Favorites. Alternatively, you can click on New List to create a new one if the default option is not to your liking.
Now, to view a list of all the places you've saved, click on the menu icon at the top-left. That's the icon with three lines. Once that is done, please click on Your Places, then the Saved tab to view your places.
Save Favorite Places on Apple iOS, and Android devices
Because iOS and Android devices use the same Google Maps app, most things tend to work in the manner.
In order to get the job done, open the Google Maps app then search for the location you want to save.
From there, we suggest tapping on the location to reveal the information card, then tap on the Save button.
Finally, you can either choose to save your favorite location in the Favorites list or create a new one.
Once you're done, select the Done button with your finger to complete the process.
That's all.