If you are looking for a way to export and download your ChatGPT data, then this post will help you. When you use the ChatGPT service from OpenAI, understand that it saves data in your account. Whenever you use the chat, the search queries along with the answers provided by the AI platform, are saved on the OpenAI servers for easy access by you, the user, in the future.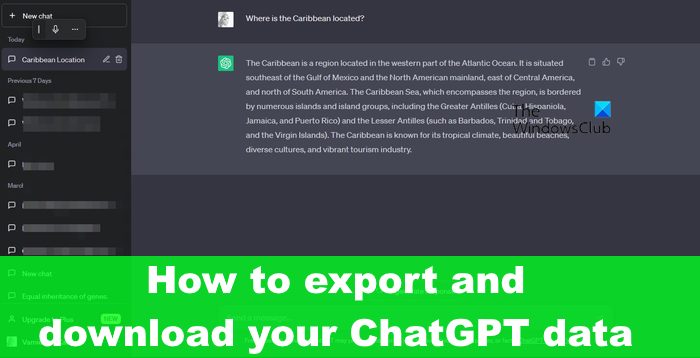 By saving your data, OpenAI makes it possible for users to export their data at any given time. The question is, how does one export this information? Well, it doesn't take a lot to get done, and most importantly, there is no need to use a third-party tool.
Technically you will need the services of a third-party tool, but only for receiving the exported data, so you have nothing to worry about regarding your personal information being caught up in the wrong hands.
How to export ChatGPT data
To export data from ChatGPT follow these steps:
Sign in to ChatGPT
Go to Settings on the left side
Select the Data Controls option
Click on the Export data button
The backup file will be generated and sent to your email ID.
Let us see these steps in detail.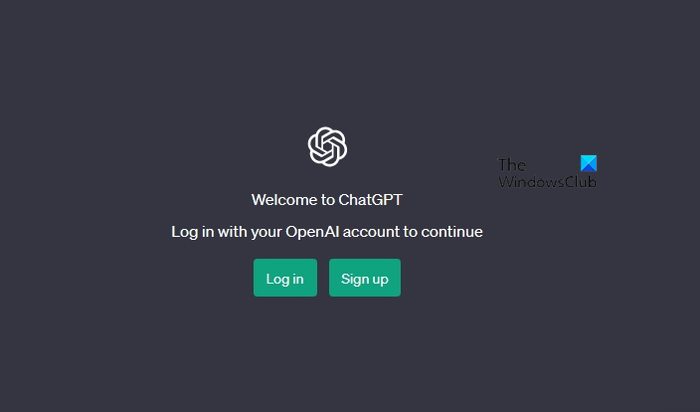 To begin, you must open your web browser, then navigate to the official ChatGPT website.
Once there, please sign in with your Microsoft account or other means that are available.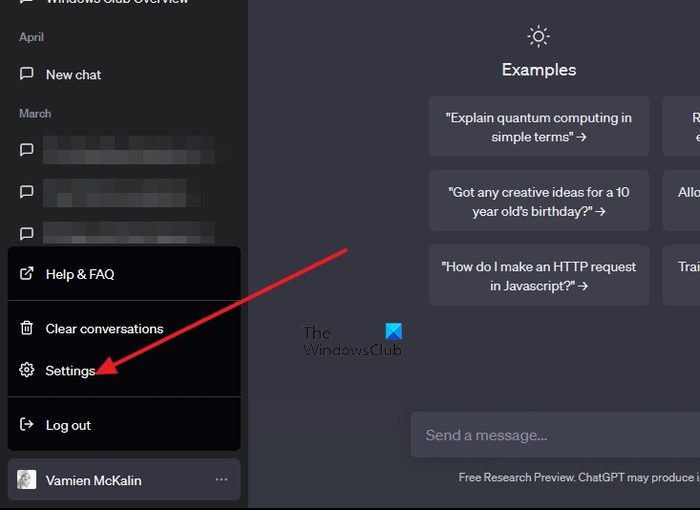 After you've signed into ChatGPT, you are then required to open the Settings menu.
Begin by looking over to the left panel of the platform.
You should see the Settings link, so click on i.
After clicking on the Settings button, you will see the appearance of a small pop-up window.
Look for Data Controls and click on it.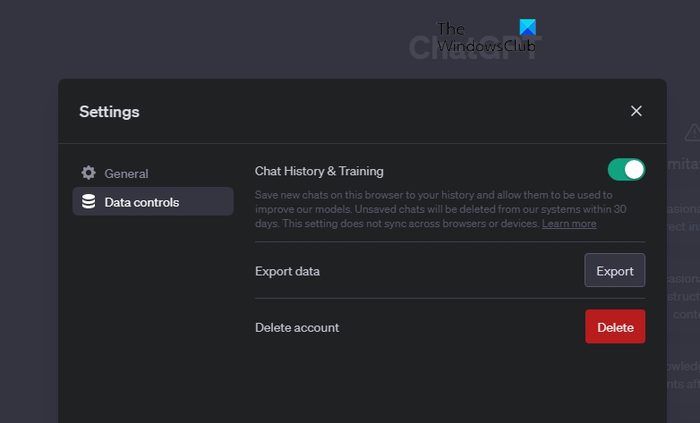 Finally, it is time to export your data for safekeeping or for whatever purpose you may have.
Click on the Export button.
Once done, you must confirm your choice by clicking on Confirm Export.
Remember that the file will be sent to the email address used to sign-up for ChatGPT.
Open your email account and download the exported data. From there, you can choose to upload it to a cloud storage platform such as OneDrive or keep it stored locally on your computer.
READ: ChatGPT vs Bing vs Bard
Does ChatGPT save data?
To train and improve its modules, ChatGPT will save chat history on the platform. This information could also be reviewed by real people from within OpenAI.
Is exporting ChatGPT data free?
Yes, it does not cost a penny to have your data exported from ChatGPT. The only way to spend money on ChatGPT at this time is to upgrade to the Premium service, but this could change in the near or distant future.