Microsoft's in-house security app, the Microsoft Defender is available for download on Windows 11/10 computers. They first got things underway by releasing a preview version of this app, which was available for download on Windows and Android devices, and users can now get the full version of the app from the Microsoft Store. Today, we will look at how you can download the Windows Defender app on a Windows 11 or 10 PC.
Download Microsoft Defender on Windows 11/10
Microsoft has Windows Defender app integrated with Windows Security on Windows 11 and Windows 10. But the company has now released Microsoft Defender as a separate, standalone app, not just on Windows, but also macOS and Android.
The process of downloading Microsoft Defender on Windows is the same as it is for downloading a third-party app. Here are the steps that you need to follow:
Open up the search panel from the Taskbar
Type "Store" and subsequently open the Windows Store
Search for Microsoft Defender in the search bar present on its homepage. In doing so, you'll be linked to the Microsoft Defender download page
Now click on the "Get" button and wait till the download and installation are finished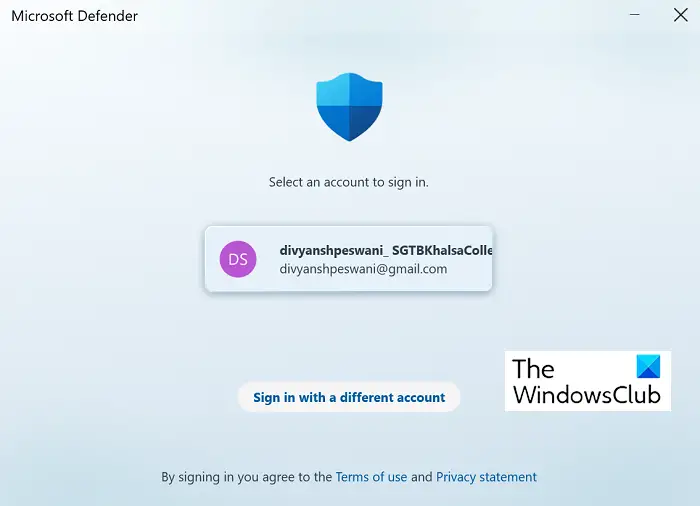 Once it has been installed, you can open it from the Windows Store and log in with your Microsoft credentials. Users should note that Microsoft Defender necessitates having a Microsoft 365 Family or Microsoft 365 Personal subscription. You can find a ticker among the app details, to check whether your PC is compatible with this app, as well as some other additional information, like the fact that you can use Microsoft Defender on as many as 10 Windows devices at a time.
Microsoft Defender for Windows 11/10/Server can be downloaded here from the Microsoft Store. I repeat, Microsoft Defender requires a Microsoft 365 Family or Microsoft 365 Personal subscription.
NOTE: IF Windows Security in Windows 11 not opening or working, you should not download this one. You can reset Windows Security or reinstall Windows Defender via Settings.
We hope that this post made it easy for you to understand how you can download Microsoft Defender.
Read: How to enable or disable Windows Defender Firewall
Is Microsoft Windows Defender free?
If you don't have an antivirus tool on your PC and are wondering if Microsoft Defender is a free, feasible option for you, then yes. The Microsoft Defender app is free to download from the Windows Store, although you are required to have a Microsoft 365 pack for it, the plans are priced variedly.
Do I need an antivirus if I have Windows Defender?
Another doubt that most Windows' Microsoft Defender users had was if they needed antivirus software to work alongside Microsoft's built-in PC protector. Since Microsoft Defender lacks endpoint protection and response and only goes through your emails, browser history, and cache data to look for cyber threats, which are also limited in number, it is advised that you run an antivirus software while still using Microsoft Defender.