Media Center Studio is a free application for Windows 7 & Windows Vista, that enables you to customise Windows Media Center. It is the successor of MC Menu Mender, bringing it up to date for Windows 7 and adding support for theme application and editing.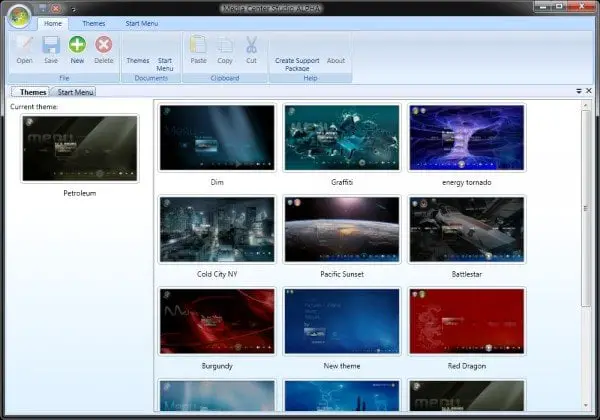 Media Center Studio
Feature highlights:
– Edit your start menu – rearrange or disable native menu items
– Create your own menu strips, and your own items to go in them
– Monitors your application and returns to Media Center when it exits
– Set up a button on your remote to exit your application
– Create menu items that take you to native Media Center pages, or start media
– Apply themes to Media Center
– Create new themes or edit existing ones.
You can download Media Center Studio from here.