Want to create customized emojis and send them to friends and family? In this article, I will discuss how to create your own custom emoji in Windows 10. We have seen how to make an emoji online, now let us see how to do it using a free Windows 10 app.
Moji Maker is a dedicated app for Windows 10 to create personalized emoticons. It comes with a variety of icons and objects that you can put together to make your own emojis. You can make multiple interesting and funny emojis and share them with anyone via different apps that you have on your Windows 10 PC. It lets you create both 2D and 3D emojis. You can also save created images in different sizes in PNG images.
How to create your own Emoji in Windows 10
You can create emoticons using Moji Make by following the below steps:
Install Moji Maker on your Windows 10 PC.
Launch the app and then start creating your own emoji.
Save or share customized emojis.
Firstly, install Moji Maker on your PC and open the app. You will see options including Create New and 2D 3D. If you want to create a standard new emoji, click on Create New button. And, if you need to make a female/ male 2D or 3D emoji, click on 2D 3D option.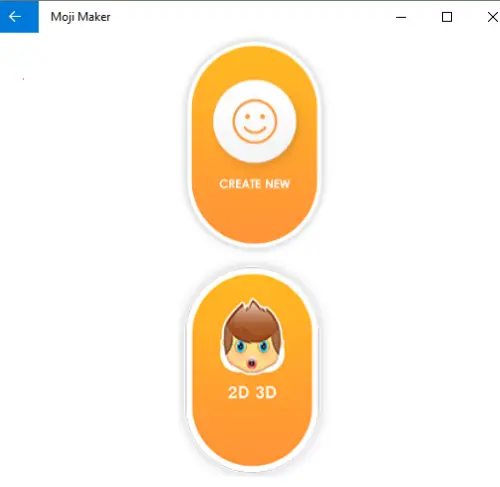 An emoji editor window will open up. Here, you will get various icons in different categories including face, nose, mouth, eyeballs, eyebrows, mustaches, glasses, beard, hand gestures, hairstyles, headwears, and more.
Select any of these categories and you will see a lot of related icons in them. Click on the icon that you want to add to your emoji.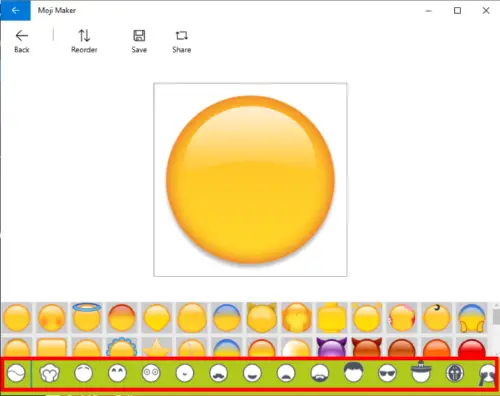 After adding an icon to the emoji, you can adjust its size, rotate it, and if you don't like it in the preview, you can delete it and choose any other icon.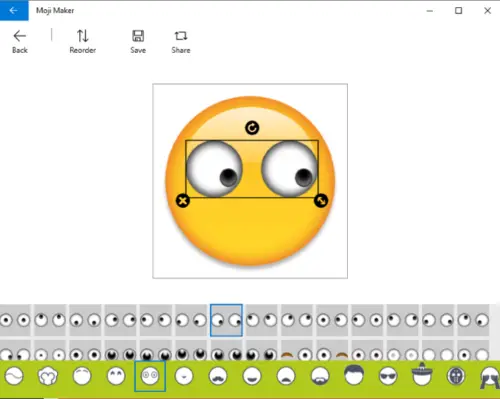 In a similar manner, you can add multiple icons from different categories into your personalized emoji.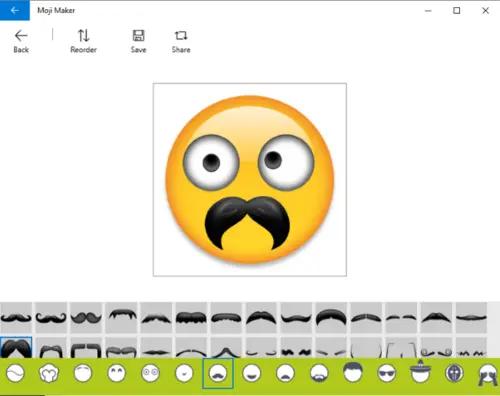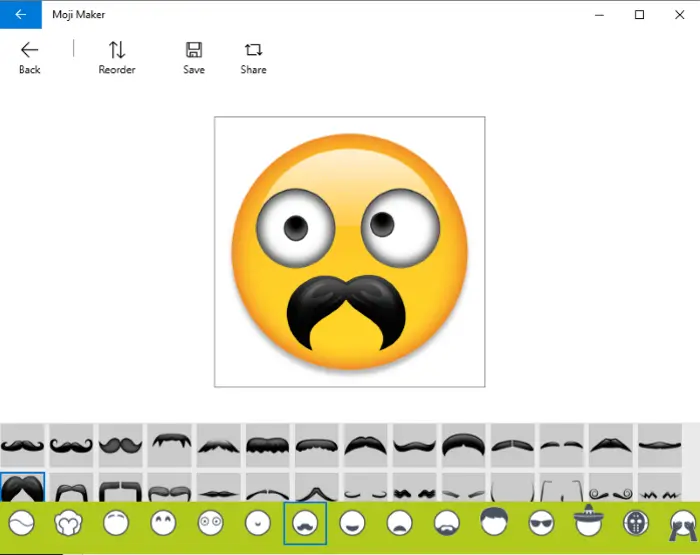 When done making the emoji, tap on the Save button.
You will see different standard size presets to save your emoji, like 300×300, 200×200, 150×150, 100×100, 50×50, 25×25, 16×16.
Select a preferred size for your emoji and then click on the Ok button. It will let you save your emoji in PNG format.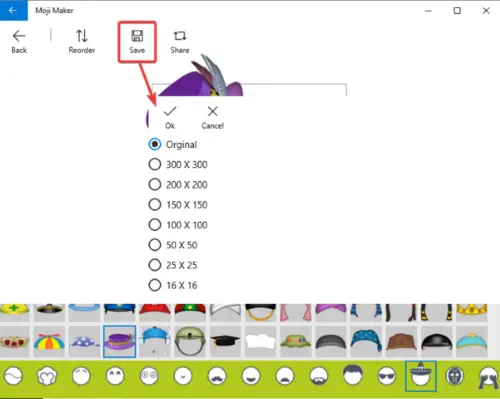 You can also Share the created emoji on various platforms via your apps like Mail, Twitter, Facebook, Skype, etc.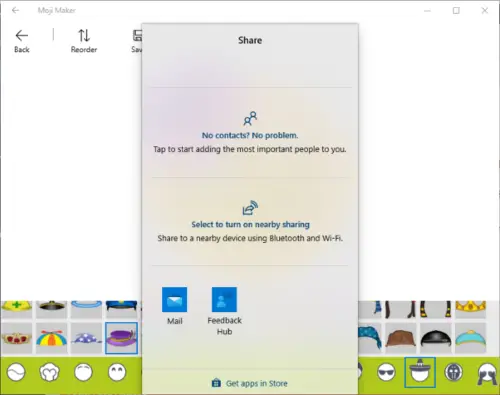 Try it and have fun making hilarious emojis.
You can download Moji Maker from microsoft.com.
Read next: How to insert an Emoji or Symbol in the Email Subject Line or Body.